US University Online MSN-FNP Program | United States University
United States University (USU) offers an online master of science in nursing (MSN) with a family nurse practitioner (FNP) specialization that can be completed in two years. USU offers affordable tuition, monthly payment plans, and local clinical practicums. Included in the program is a four-day campus immersion at one of their campuses in California, Arizona, or Florida.
The MSN program follows a "Caring Science" model, which teaches best practices for promoting and maintaining the health of patients, their families, and their communities. Mentorship opportunities are available to guide FNP students in theoretical and evidence-based nursing practice.
Topics covered may include cultural competence and sensitivity, evidence-based advanced nursing practice, leadership, collaboration, professional speaking and written communication skills, ethical reasoning and decision-making, and quantitative and qualitative data interpretation and use.
Family nurse practitioners work with patients across the lifespan. Jobs are typically secured in primary care settings, schools, government facilities, hospitals, long-term care, and home healthcare. FNPs promote preventive healthcare and checkups, as well as awareness of acute and chronic illnesses and common health issues in patients. There is also a focus on healthcare improving the quality of life of individuals, families, and communities.
Graduates of the MSN-FNP program may be eligible to take the FNP certification exam through the American Association of Nurse Practitioners (AANP) or the American Nurses Credentialing Center (ANCC).
United States University is accredited by the Western Association of Schools and Colleges (WASC). The MSN is accredited by the Commission on Collegiate Nursing Education (CCNE). United States University is located in San Diego, California (CA). A post-master's FNP certificate is also offered to residents of California.
What to Expect from the US University Online MSN-FNP Program
Admission Requirements: Applicants to the MSN-FNP program must hold a BSN degree from a CCNE-, CNEA-, ACEN-, or NLNAC-accredited nursing program with a minimum GPA of 2.5 or higher. No GRE is required.
Application materials include official transcripts sent directly from the granting institution, proof of unencumbered RN licensure, and any letters of recommendation and essays required in the application. Upon entering clinical courses, students may be required to upload documentation regarding background clearance, health insurance, drug screening, CPA certification, and other requirements.
State Restrictions: United States University accepts students from most states; however, students from the following states may not enroll at this time: Alabama, Arkansas, Washington DC, Kentucky, Maryland, Michigan, Minnesota, New Hampshire, New York, Puerto Rico, Rhode Island, and Wisconsin. Students in all states outside of California are encouraged to contact the USU College of Nursing and Health Sciences to verify enrollment eligibility.
As well, the program may not meet licensure requirements in all states, and students outside of California should check with their state Board of Nursing to verify state requirements. Finally, MSN-FNP students may need California RN licensure.
Study Plan: The MSN-FNP program can be completed in about six semesters or two years. Students take one course every eight weeks until the clinical practicums begin in the fifth semester. At that time, clinicals are completed in conjunction with the corresponding classroom instruction on the subject.
The program begins in the fall, spring, and summer. Students come to a USU campus once during advanced health and physical assessment across the lifespan. All other coursework is online with clinical practicums completed local to the student in approved states.
MSN Curriculum: The FNP specialization comprises 48 credits plus 540 clinical practicum hours. Core courses for the MSN program include transitions in practice: the role of the advanced practice nurse; theoretical foundations of advanced practice nursing; evidence-based inquiry for scholarship and practice; nursing leadership and health policy; evidence-based capstone project; advanced pathophysiology across the lifespan; advanced pharmacology across the lifespan; and advanced health and physical assessment across the lifespan.
Family nurse practitioner specialty requirements include health promotion, education, and disease prevention across the lifespan; common illnesses across the life span and clinical practicum; primary health of acute clients/families across the lifespan and clinical practicum; primary healthcare of chronic clients/families across the lifespan and clinical practicum; and clinical residency and practice management.
Online Experience: United States University delivers courses synchronously through face-to-face web conferencing, phone conferences, and live chats with faculty and peers. Included is participation in demonstrations, group work with peers and mentors, interaction with computer-simulated patients, case studies, readings, synchronous lectures, videos, evidence examination, and other necessary activities for learning.
The four-day immersion provides the opportunity for in-person, hands-on learning. Student services include academic advising, tutoring services, faculty office hours, technical support, and student success and career services.
On-Site Requirements: There is one four-day campus immersion that takes place at one of three campuses located in San Diego, CA, Phoenix, AZ, or Tampa, FL. All other coursework can be completed online and clinicals are completed at an approved location near the student in approved states of study. In addition, students are welcome to visit campus and participate in campus graduation ceremonies.
Paying for the USU Online MSN-FNP Program
The online MSN-FNP program costs $560 per credit plus fees. USU offers monthly payment plans to make paying for the degree even more manageable. Interested students should contact the USU College of Nursing and Health Professions for current tuition, fees, and payment plans.
United States University graduate students may be eligible for unsubsidized federal Stafford Loans and Graduate PLUS loans by applying through the Free Application for Federal Student Aid (FAFSA). In addition, students may wish to look into private loans, employer tuition reimbursement programs, tuition discounts, and community and organizational scholarships and grants.
The US University MSN-FNP program offers affordable tuition, one immersion, and local clinicals, plus teaching from a Caring Science model designed to promote and maintain the health of patients and their communities.
MSN – Family Nurse Practitioner

7675 Mission Valley Road
San Diego, California 92108
Program Essentials
MSN – Master of Science in Nursing
FNP – Family Nurse Practitioner
Credits Needed to Graduate
Clinical Hours Needed to Graduate
CCNE – Commission on Collegiate Nursing Education
Program Admissions
Level of Education Required?
BSN – Bachelor of Science in Nursing
State Restrictions? (Will Not Accept From…)
AL, AZ, DC, KY, MD, MI, MN, NH, NY, PR, RI, WI
Program Tuition
Average Cost Per Credit (state resident)
Estimated Total Tuition (state resident)
Average Cost Per Credit (non-resident)
Estimated Total Tuition (non-resident)
Tuition is calculated based on credits, at the published tuition rate. Rates may change, so please check here for the latest tuition information. For programs with variable tuition rates, we use the rates for part-time students. "Resident" and "non-resident" refer to the student's school-recognized state residency status. Tuition number represents the cost of tuition for the entire program, not per semester or year. Estimated total tuition does not include additional fees.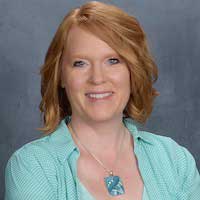 Sara Navratil
Writer
Sara Navratil is a freelance writer and a Certified Canfield Success Principles Trainer. She's the owner of Sara Liza Life, a company dedicated to helping people rewrite their lives. She enjoys researching and writing about healthcare-related topics, including information on online NP programs. When not working she likes to read, bake, and spend time with her family.