Top Online Women's Health and Gender-Related NP Programs (2023)
This list of the top online women's health and gender-related nurse practitioner programs give students several options that consider the admissions flexibility, cost, and the variety of the program options. Women's health nurse practitioners (WHNPs) are specifically prepared to serve women from adolescence through adulthood. WHNPs address the unique needs of women during the childbearing years and beyond.
What type of healthcare do women's health nurse practitioners provide? According to the American Association of Nurse Practitioners (AANP), a women's health nurse practitioner's role includes various services ranging from pregnancy testing and contraceptive care to breast and cervical cancer screening to issues with menopause.
Most women's health nurse practitioners work directly with patients. According to survey data from the AANP in 2020, WHNP respondents said they work with approximately 19 patients per day. Some included specialty care such as breast health/oncology, infertility, gynecologic oncology, and urogynecology. The same survey reports the top practice settings for WHNPs are offices of private physicians and private group practices. In 2020, the average annual salary for WHNPs was $110,000 (AANP).
Nurse practitioners are predicted to be in high demand in the coming decade. The US Bureau of Labor Statistics (BLS 2022) shows that job openings for nurse practitioners will swell 40 percent nationally between 2021 and 2031. This is more than nine times faster than the national average for all occupations (5 percent). In addition, the BLS (May 2022) reports the annual average salary for this occupational group is $124,680 annually. 
Online women's health and gender-related NP master of science in nursing(MSN) programs typically require between 500 and 700 clinical hours to meet the practice requirements for NP licensure. By comparison, doctorate of nursing practice (DNP) programs usually require over 1,000 clinical hours.
All online programs listed here include clinical preceptorships in which students complete hours at an approved facility, generally located near where they live and work. Note that some programs may restrict didactic coursework and clinical practicums to a particular geographical area or state. This is referred to as state authorization status, which is regulated by the National Council for State Authorization Reciprocity Agreements, or NC-SARA. As such, it is worth verifying the requirements with the prospective schools. Prospective students can determine state authorization status from a nurse practitioner program's website or by contacting the school directly.
To review clinical practicum opportunities and other details about a school of interest, click on its name and check the detailed school profile, which explores application requirements, tuition costs, curriculum, and other information in detail.
Online WHNP Program Rankings
The NPSchools.com team gathered data for all online WHNP programs accepting students for the 2022-2023 academic year and ranked them by cost, admissions flexibility, and program variety. Our database of 1,008 online NP programs includes only programs that require nine or fewer total campus visits.
Nursing schools based in several states offer online WHNP programs, and many allow students from across the country to enroll, although more often than not, there are at least some state residency restrictions. To learn more about a program's specific requirements and restrictions, please check out its detailed profile by clicking on the school name in the list below.
Typically offering online coursework, preceptorships local to the student, and a minimum number of campus visits, these distance-based programs provide flexibility for working nursing professionals.
Admission requirements vary depending on the program chosen. MSN programs typically require a BSN degree, and some offer an ADN bridge program for RNs (with a non-nursing bachelor's degree). Admission to DNP and post-master's certificate programs usually requires a master's degree or higher. Some schools offer BSN to DNP programs for those wishing to transition seamlessly to a DNP degree.
Women's Health NP Career and Salary
As a percentage, 2.8 percent of nurse practitioner students choose to focus on women's health, while 12.6 percent focus on adult health which can overlap with women's health (AANP 2020). WHNPs typically focus on obstetrics and gynecology (OB/GYN) and work in private group practices, primary care clinics, hospitals, nursing homes, home healthcare facilities, and OB/GYN clinics. As noted above, WHNPs typically work with women, but 24 percent say they work with men (NPWH 2018 Survey).
Aspiring women's health nurse practitioners must earn a graduate nursing degree before pursuing a national WHNP certification. They may opt to earn a master of science in nursing (MSN), a post-master's certificate (PMC), or a doctor of nursing practice (DNP). Women's health NPs often pursue dual NP certification as certified nurse-midwives, family nurse practitioners, and adult-gerontology nurse practitioners.
Salaries for nurse practitioners range from about $79,870 to $200,540, with the median wage falling at $123,780 (BLS 2022). In addition, the nurse practitioner field is growing much faster than the expected average growth for all US occupations (5 percent), with a projected 40 percent increase in NP job openings between 2021 and 2031 (BLS 2022).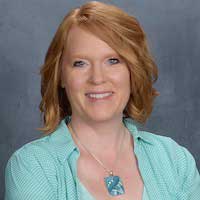 Sara Navratil
Writer
Sara Navratil is a freelance writer and a Certified Canfield Success Principles Trainer. She's the owner of Sara Liza Life, a company dedicated to helping people rewrite their lives. She enjoys researching and writing about healthcare-related topics, including information on online NP programs. When not working she likes to read, bake, and spend time with her family.