Online NP Programs by State – Find Schools Near You
In the next ten years, the need for nurse practitioners is expected to rise dramatically. The Bureau of Labor and Statistics (BLS 2023) anticipated that job openings for NPs would swell 46 percent nationally between 2021 and 2031, much faster than the average job growth across all occupations during the same period (5 percent). This is an increase of 112,700 jobs.
Given the rising demand for nurse practitioners across the United States and lucrative salary prospects, more people may wish to become nurse practitioners. There are many excellent online nurse practitioner programs available throughout the United States. The following listing of online NP programs by state can help you find a school near you. Please note that all school data is from 2022-2023 and only includes online NP programs with nine or fewer total campus visits required.
Virginia Schools with Online NP Programs
Virginia employed 5,560 nurse practitioners. The average wage of NPs in Virginia was $112,320 (BLS May 2021). Between 2018 and 2028, there's expected to be a 30.7 percent increase in NP openings statewide (Projections Central 2022).
Methodology & Sources
Each state has the following information:
A comprehensive listing of schools in your state that offer online NP programs
Current NP employment and salary averages for your state, according to the Bureau of Labor and Statistics (BLS May 2021)—the latest data available as of May 2022
Job growth figures for nurse practitioners in your state (Projections Central 2022)
There are several advantages to earning an online NP degree near where you live and work. Although the programs listed here are all online, not all programs accept students from every state. In addition, some programs may require travel to the college or university for intensives and hands-on training. Finally, some programs require RN licensure in their state in order to study through their institution or may have other restrictions.
Some students may desire to earn their nurse practitioner degree closer to home, while others may wish to study in a specific state.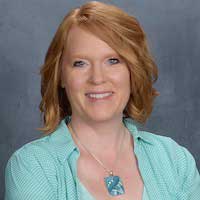 Sara Navratil
Writer
Sara Navratil is a freelance writer and a Certified Canfield Success Principles Trainer. She's the owner of Sara Liza Life, a company dedicated to helping people rewrite their lives. She enjoys researching and writing about healthcare-related topics, including information on online NP programs. When not working she likes to read, bake, and spend time with her family.