About Us
Sechel Ventures Partners LLC owns and operates NPSchools.com, which publishes articles about nurse practitioner education and career paths. The site features ranked lists of all online NP programs in the United States, as well as interviews with professionals in the community. Sechel's objective is to provide authoritative, expert-written content that helps prospective NPs find degree programs, licensing and certification information, and first-hand accounts of the daily lives of advanced practice nurses.
Please contact us with any corrections or ideas for content you'd like to see. Thank you.
Experts Interviewed on NPSchools.com
Meet the Team
Seth Restaino
Co-Founder, Sechel Ventures
Seth Restaino has devoted the past 20 years of his professional career to building websites for prospective undergraduate and graduate students interested in pursuing healthcare careers. Seth runs production and engineering for Sechel Ventures, which he co-owns with Barry.
Barry Franklin
Co-Founder, Sechel Ventures
Before co-founding Sechel Ventures Partners LLC, Barry Franklin was a VP at a Silicon Valley software company. He is an investor and advisor for DataSimply and Impellia. Barry believes that education and lifelong learning are paramount. Barry met his wife at Carnegie Mellon University and they have two beautiful daughters. He also volunteers for various committees at his kids' high school.
Jocelyn Blore
Writer, Editor, Chief Content Strategist
Jocelyn Blore is the chief content officer of Sechel Ventures and the co-author of the Women Breaking Barriers series. She has interviewed dozens of nurse practitioners and professors on state practice authority laws and other professional advocacy issues in the community. She graduated summa cum laude from UC Berkeley and traveled the world for five years. She's interested in how culture shapes the idea of human progress and healthcare systems within societies—one of the many themes she writes about in her blog, Blore's Razor (Instagram: @bloresrazor). She has served as managing editor for several healthcare websites since 2015.
Becca Brewer
Writer
Becca Brewer is building a better future on a thriving earth by healing herself into wholeness, divesting from separation, and walking the path of the loving heart. Previously to her journey as an adventurer for a just, meaningful, and regenerative world, Becca was a formally trained sexuality educator with a master of education.
Bree Nicolello
Writer
Bree Nicolello is an urban planner and freelance writer based in Seattle, WA. She has worked on land use and housing policy issues throughout the Pacific Northwest. She previously led Run Oregon Run, a nonprofit dedicated to helping Oregonians run for office and apply to boards and commissions. When not writing, she is lovingly tending to her cast iron pans.
Celeste Williams, MSN, APRN, FNP-BC
Writer & Contributing Expert
Celeste Williams is a family nurse practitioner and alumna of Southern Nazarene University and the University of Arkansas for Medical Sciences. Celeste is passionate about healthcare policy, especially its effects on rural and other underserved communities. She believes more nurses belong in all levels of government and places where decisions are made. She is active in her community through her professional organizations, local political organizations, Rotary, and her church. She lives in NW Arkansas with her husband, four children, two cats, a dog, chickens, ducks, turkeys, peacocks, and a bearded dragon.
Cevia Yellin
Writer
Cevia Yellin is a freelance writer based in Eugene, Oregon. She studied English and French literature as an undergraduate. After serving two years as an AmeriCorps volunteer, she earned her master of arts in teaching English to speakers of other languages. Cevia's travels and experiences working with students of diverse linguistic and cultural backgrounds have contributed to her interest in the forces that shape identity. She grew up on the edge of Philadelphia, where her mom still lives in her childhood home.
Farheen Gani
Writer
Farheen Gani is a freelance writer, marketer, and researcher. She writes about technology, education, and marketing. Her work has appeared on websites such as Tech in Asia and Foundr, as well as top SaaS blogs such as Zapier and InVision. You can connect with her on LinkedIn and Twitter (@FarheenGani).
Kenneth Parker
Writer
Kenneth Parker is a feature writer, poet, and musician living in the Pacific Northwest. His writing on remote work, education, and technology has been published by BustedCubicle.com, MedicalTechnologySchools.com, and other websites. His poetry, short fiction, and album reviews have appeared in Scifaikuest, Nanoism, and No Clean Singing. His background includes time spent as an associate editor, proofreader, private grammar instructor, freelance content editor, medical claims agent, and SEO consultant. He is a graduate of the University of Oregon, where he studied literature and worked as a composition tutor.
Kimmy Gustafson
Writer
Kimmy Gustafson is a freelance writer with extensive experience writing about healthcare careers and education. She has worked in public health, at health-focused nonprofits, and as a Spanish interpreter for doctor's offices and hospitals. She has a passion for learning and that drives her to stay up to date on the latest trends in healthcare. When not writing or researching, she can be found pursuing her passions of nutrition and an active outdoors lifestyle.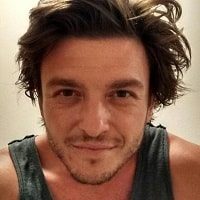 Matt Zbrog
Writer
Matt Zbrog is a writer and researcher from Southern California, and he believes a strong society demands a stronger healthcare system. Since early 2018, he's written extensively about emerging topics in healthcare administration, healthcare research, and healthcare education. Drawing upon interviews with hospital CEOs, nurse practitioners, nursing professors, and advocacy groups, his writing and research are focused on learning from those who know the subject best.
Melissa DeCapua, DNP
Writer
Dr. Melissa DeCapua is a nurse practitioner working at Microsoft on organizational behavior and culture change. She began her career in psychiatry and fine arts, and these skills fuel her passion for user experience (UX): building programs, conducting qualitative research, and designing services. By night, she continues to advocate for nurses through lobbying efforts, blogging, and volunteering. For more about Melissa, check out her website and follow her on LinkedIn and Twitter.
Nina Chamlou
Writer
Nina Chamlou is an avid writer and multimedia content creator from Portland, OR. She writes about aviation, travel, business, technology, healthcare, and education. You can find her floating around the Pacific Northwest in diners and coffee shops, studying the locale from behind her MacBook.
Rachel Drummond
Writer
Rachel Drummond is a freelance writer, educator, and yogini from Oregon. She's taught English to international university students in the United States and Japan for more than a decade and has a master's degree in education from the University of Oregon. A dedicated Ashtanga yoga practitioner, Rachel is interested in exploring the nuanced philosophical aspects of contemplative physical practices and how they apply in daily life. She writes about this topic among others on her blog (Instagram: @racheldrummondyoga).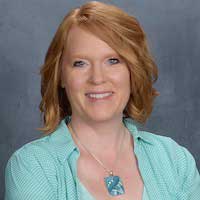 Sara Navratil
Writer
Sara Navratil is a freelance writer and a Certified Canfield Success Principles Trainer. She's the owner of Sara Liza Life, a company dedicated to helping people rewrite their lives. She enjoys researching and writing about healthcare-related topics, including information on online NP programs. When not working she likes to read, bake, and spend time with her family.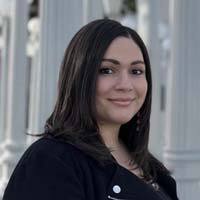 Sophia Khawly, MSN
Writer
Sophia Khawly is a traveling nurse practitioner from Miami, Florida. She has been a nurse for 14 years and has worked in nine different states. She likes to travel in her spare time and has visited over 40 countries.
Being a traveling nurse practitioner allows her to combine her love of learning, travel, and serving others. Learn more about Sophia at www.travelingNP.com.