King University Online MSN-PNP Program
The King University School of Nursing offers an online Master of Science in Nursing (MSN) with a Pediatric Nurse Practitioner (PNP) focus. Students complete coursework online and clinical preceptorships at approved facilities local to them. No campus visits are required. The online MSN – PNP program is a cohort program, allowing nurses to move through their degree path with a community of their peers.
King University is a Christian institution, preparing nurses to serve God, the Church, and the world with thoughtfulness, responsibility, and resourcefulness. Students are encouraged to understand western and non-western cultures, interact with people from various cultures and backgrounds, understand other belief systems, and be challenged by suffering and injustice.
The PNP program covers topics such as health informatics, pharmacology, nursing research, care of women and families, pediatric growth and development, healthcare delivery systems, health promotion, illness prevention, and acute and chronic disease management. PNPs typically serve patients from birth to age 21, as well as those over 21 who have special healthcare needs. State boards of nursing define age parameters for PNPs.
The King University MSN – PNP program is designed to be completed in five semesters.
MSN-PNP students at King University learn to use theory, research, and values in their nursing practice, develop critical thinking and diagnostic reasoning skills, develop personal and professional accountability, and view the nursing role in light of governmental bodies and global healthcare.
Graduates of the MSN – PNP program will be eligible to sit for the certified pediatric nurse practitioner – primary care certification exam through the Pediatric Nursing Certification Board (PNCB).
King University is accredited by the Southern Association of Colleges and Schools Commission on Colleges (SACSCOC). The online PNP program is accredited by the Commission on Collegiate Nursing Education (CCNE). King University is located in Bristol, Tennessee.
King University Online PNP Program
MSN - Pediatric Nurse Practitioner (PNP)
Visit Site
What to Expect from the King University Online Pediatric Nurse Practitioner MSN
Admissions Requirements: Students must hold a current, unencumbered RN license from Tennessee or compact multi-state licensure and a BSN degree from a regionally accredited program with a minimum GPA of 3.0. Prerequisites include statistics, nursing research/evidence-based practice, pathophysiology, and health assessment with a grade of "C" or higher. Application materials include an application, application fee, official transcripts, a personal essay, a curriculum vitae, and three professional letters of recommendation. No GMAT or GRE is required, nor will it be considered for admission. An in-person interview will be required for those chosen from applicants.
Guaranteed admission is available to King University BSN graduates with a GPA of 3.5 or higher who apply and meet criteria in the last semester of their BSN program, provided that seats are available.
State Restrictions: King University is an NC-SARA participant and accepts students from those states into their online programs. However, nurses outside of Tennessee and Virginia should check with the School of Nursing through King University as well as their state Board of Nursing to see if they qualify.
Study Plan: The King University online MSN – PNP is designed to be completed in five semesters. The program begins in the Fall and Spring semesters and is cohort-based. Courses run on semesters and may include summer sessions in the plan. Students complete clinicals in approved states of study. No campus visits are required.
MSN – PNP Curriculum: The online MSN – PNP program comprises 45 credits plus at least 600 clinical hours. Core courses include Theoretical Basis of Nursing Practice; Research Designs in Nursing; Social, Cultural, and Political Perspectives on Healthcare and Delivery Systems; Global Health Awareness; Health Care Informatics; and Comprehensive Assessment.
PNP specialization courses include Advance Pathophysiology; Advanced Physical Assessment and Health Promotion; Advanced Pharmacology; Care of Women and Families; Pediatric Growth and Development/Health Promotion and Illness Prevention; Research Seminar; Care of Pediatric Populations; Seminar and Intensive Practicum–Pediatric Acute Illness and Chronic Disease Management; and Practice Management and Advanced Role Development.
Online Experience: King University utilizes Canvas as its online Learning Management System (LMS). And online course orientation is offered. Courses are mostly asynchronous with some synchronous activities included. Students can use web conferencing, discussion groups, chat, email, and other web services. Courses include lectures, assignments, assessments, and some synchronous course times with faculty and peers. Student services include access to a writing center, math center, speaking center, and 24/7 online tutoring, as well as technical support, disability resources, library services, career development, academic advising, and faculty support.
On-Site Requirements: There are no on-site requirements for the King University PNP program. All coursework is online and preceptorships are completed local to the student.
Paying for the King University Online PNP Program
King University charges $605 per credit plus fees for the online MSN-PNP program. Prospective students should contact the School of Nursing Admissions Department for current tuition costs.
King University offers unsubsidized federal graduate loans according to the FAFSA. Nursing students may also check with their employers to see if a tuition reimbursement program or tuition discounts are available. Nursing students may also look into other opportunities for funding such as outside scholarships and grants.
King University prepares pediatric nurse practitioners in a online, cohort-based program with local clinicals, affordable tuition, and no campus visits.
MSN – Pediatric Nurse Practitioner (PNP)

1350 King College Road
Bristol, Tennessee 37620
Program Essentials
MSN – Master of Science in Nursing
PNP – Pediatric Nurse Practitioner
Credits Needed to Graduate
Clinical Hours Needed to Graduate
CCNE – Commission on Collegiate Nursing Education
Program Admissions
Level of Education Required?
BSN – Bachelor of Science in Nursing
State Restrictions? (Will Not Accept From…)
Program Tuition
Average Cost Per Credit (state resident)
Estimated Total Tuition (state resident)
Average Cost Per Credit (non-resident)
Estimated Total Tuition (non-resident)
Tuition is calculated based on credits, at the published tuition rate. Rates may change, so please check here for the latest tuition information. For programs with variable tuition rates, we use the rates for part-time students. "Resident" and "non-resident" refer to the student's school-recognized state residency status. Tuition number represents the cost of tuition for the entire program, not per semester or year. Estimated total tuition does not include additional fees.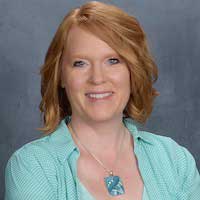 Sara Navratil
Writer
Sara Navratil is a freelance writer and a Certified Canfield Success Principles Trainer. She's the owner of Sara Liza Life, a company dedicated to helping people rewrite their lives. She enjoys researching and writing about healthcare-related topics, including information on online NP programs. When not working she likes to read, bake, and spend time with her family.