Rasmussen University Online MSN-PMHNP Program (Psychiatric NP)
The School of Nursing at Rasmussen University offers an online master of science in nursing (MSN) with a psychiatric-mental health nurse practitioner (PMHNP) specialization. The program includes one campus immersion weekend and four local clinical practicums. The immersion weekend prepares students to begin practicum experiences and includes simulations, assessment-based activities with actors, telehealth preparation, and peer collaboration.
Through Empowered Learning™, students complete competency-based education (CBE) courses where real-world projects take the place of assessments to demonstrate learning and skills. Courses are offered as live online sessions or recorded sessions to view at any time. There are no weekly deadlines for the 11-week courses, so students are free to move more slowly or quickly as the need arises within the 11-week time frame.
The MSN-PMHNP curriculum aligns with the Quality and Safety Education for Nurses (QSEN) Competencies, the National League for Nursing (NLN) Outcomes and competencies for Graduates of Nursing Programs, and the Essentials of Master's Education in Nursing developed by the American Association of Colleges of Nursing (AACN).
Applicants must hold a bachelor of science in nursing (BSN) degree with a minimum GPA of 3.0 to apply. The program can be completed in 27 months of full-time study or longer as is necessary for each student.
The PMHNP program covers modern treatment modalities including telehealth and students choose the setting and population for their final practicum in order to focus on the population in which they believe they will have the most impact.
Psychiatric-mental health NPs may work in hospitals, private clinics or private practice, behavioral health organizations, schools, rehabilitation facilities, and emergency departments. Graduates are eligible to take the PMHNP certification exam through the American Nurses Credentialing Center (ANCC) in states where the program meets the requirements for professional licensure certification.
Rasmussen University is accredited by the Higher Learning Commission (hlcommission.org), an institutional accreditation agency recognized by the U.S. Department of Education. The Master of Science in Nursing degree program at Rasmussen University is accredited by the Commission on Collegiate Nursing Education (CCNE), 655 K Street, NW, Suite 750, Washington, DC 20001, 202-887-6791.
Rasmussen University is based in Bloomington, Minnesota, and has campuses in Florida, Illinois, Kansas, Minnesota, North Dakota, and Wisconsin. Rasmussen offers in-person programs in these states, as well as online programs throughout the United States.
What to Expect from the Rasmussen University Online MSN-PMHNP Program
Admission Requirements: Applicants to the MSN-PMHNP program must hold an unrestricted RN license in their state of residence in approved states and hold a Bachelor of Science in Nursing (BSN) degree with a minimum 3.0 cumulative GPA. No GRE or GMAT is required. Successful completion of college-level statistics is a prerequisite to the program or must be completed concurrently with the program.
Application materials include an application packet with an application, a writing sample, official transcripts, two letters of reference, and proof of RN licensure. Applications are reviewed by the Dean of the Graduate School of Nursing. Accepted students must pass a criminal background check and complete a Rasmussen University enrollment agreement and datasheet. Some requirements for nurses (including drug testing, proof of immunization, and proof of CPR certification) may need to be met for practicum sites. Proof of English language proficiency may be required as applicable.
State Restrictions: Rasmussen University accepts students from most states; however, the MSN-PMHNP program does not meet licensure requirements in the following states and territories: Alaska, Alabama, American Samoa, Arizona, California, Colorado, Washington DC, Delaware, Guam, Iowa, Idaho, Illinois, Kentucky, Louisiana, Maryland, Montana, North Dakota, New Hampshire, New Jersey, Northern Mariana Islands, New York, Oklahoma, Oregon, Pennsylvania, Puerto Rico, Rhode Island, Tennessee, Utah, U.S. Virgin Islands, Virginia, Washington, and Wyoming.
Interested students should contact an admissions advisor to discuss nurse practitioner licensure requirements and eligibility for their state.
Study Plan: The MSN-PMHNP program can be completed in 27 months of full-time study (or longer for part-time study). Start dates land in the fall, winter, spring, and summer. Courses run for 11 weeks and students complete one weekend immersion plus four local clinical practicums in approved states.
MSN-PMHNP Curriculum: The MSN-PMHNP program comprises a total of 69 credits: 28 core MSN credits and 41 PMHNP specialization credits. As well students complete 670 clinical hours. Core MSN courses include the foundations of advanced nursing practice; advanced health assessment across the lifespan; research and evidence-based practice; advanced pathophysiology across the lifespan; advanced pharmacology across the lifespan; leading healthcare transformation; and an MSN capstone.
Psychiatric mental health nurse practitioner specialization courses include the foundations of psychiatric-mental health nurse practitioner practice; psychopathology and neurobiology of mental health disorders; psychiatric mental health treatment modalities; psychopharmacology; and psychiatric-mental health nurse practitioner practicums I-IV.
Online Experience: The online MSN-PMHNP program is delivered through the Blackboard Learning Management System (LMS). Here nursing students may participate in live lectures or watch recorded lectures at their convenience. The CBE courses are skills-based, with real-world case studies, simulations, and action-based exercises and ideas. PMHNP students may apply learned skills immediately in current work situations and demonstrate learned knowledge and skills through real-world projects.
Rasmussen University also offers live online sessions where students can pose questions and connect with faculty and peers. Doctorally-prepared nursing faculty provide personal feedback on completed coursework and students have access to a dedicated team of advisors and program coordinators, student success coaches, a School of Nursing librarian, career counseling, online tutoring, and technical support through the Personal Support Center (PSC).
On-Site Requirements: MSN-PMHNP students come to campus for one weekend immersion experience. All other coursework is online and clinical practicums are completed local to the student.
Paying for the Rasmussen University Online Psychiatric NP Program
Rasmussen University charges $155 for the core MSN course credits and $865 for the PMHNP specialization course credits. Total tuition lands at $39,805 plus fees. Prospective students should contact the School of Nursing through Rasmussen University for current tuition costs.
Rasmussen University offers military tuition benefits and students may be eligible for unsubsidized federal Stafford Loans and Graduate PLUS loans through the FAFSA. Additionally, the Professional Achievement Grant may cover up to 100 percent of program costs for eligible employees of several organizations.
A Corporate Grant is also available to employees of almost 200 employers who have an alliance with Rasmussen University. The Corporate Grant offers up to a 20 percent savings on program costs. Finally, students may inquire with their employers as to a tuition reimbursement program as well as seek outside funding through private loans, scholarships, and grants.
The Rasmussen MSN-PMHNP program prepares nurses through live and recorded online sessions, competency-based education (CBE) courses, one weekend immersion, and four clinical practicums.
MSN – Psychiatric-Mental Health Nurse Practitioner
4400 West 78th Street
Bloomington, Minnesota 55435
Program Essentials
MSN – Master of Science in Nursing
PMHNP – Psychiatric-Mental Health Nurse Practitioner
4 Start Dates – Fall, Winter, Spring, and Summer
Credits Needed to Graduate
Clinical Hours Needed to Graduate
CCNE – Commission on Collegiate Nursing Education
Program Admissions
Level of Education Required?
BSN – Bachelor of Science in Nursing
State Restrictions? (Will Not Accept From…)
AL, AK, AZ, CA, CO, DE, DC, GA, ID, IL, IA, KY, LA, MD, MS, MT, NH, NJ, NY, ND, OK, OR, PA, PR, RI, TN, UT, VA, WA, WY
Program Tuition
Average Cost Per Credit (state resident)
Estimated Total Tuition (state resident)
Average Cost Per Credit (non-resident)
Estimated Total Tuition (non-resident)
*Rasmussen University estimates an additional $3,570 in total fees. The estimated total program cost (total tuition + fees) is $43,375.   Rates are subject to change, so please check here for the latest tuition information.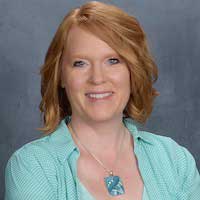 Sara Navratil
Writer
Sara Navratil is a freelance writer and a Certified Canfield Success Principles Trainer. She's the owner of Sara Liza Life, a company dedicated to helping people rewrite their lives. She enjoys researching and writing about healthcare-related topics, including information on online NP programs. When not working she likes to read, bake, and spend time with her family.