Ask a Professor: The NP Practice Environment in Minnesota
Sponsored
×
For the 2023-2024 academic year, we have 140 NP schools in our database and those that advertise with us are labeled "sponsor". When you click on a sponsoring school or program, or fill out a form to request information from a sponsoring school, we may earn a commission. View our advertising disclosure for more details.
"Minnesota's NPs have a lot of love for this state and its citizens. It's why we do what we do."
Dr. Mary Chesney, Clinical Professor and the Katherine R. & C. Walton Lillehei Chair for Nursing Leadership at the University of Minnesota School of Nursing
Minnesota is one of 24 states that has granted its nurse practitioners (NPs) and advanced practice registered nurses (APRNs) full practice authority. First passed in legislation in 2014 and enacted in 2015, full practice authority in Minnesota has drastically improved healthcare access. And while many other states' NPs are still stuck fighting for the basic right to practice what they've been trained to do, Minnesota's NPs are pushing further forward.
Today, Minnesota's NPs are increasing access to mental health services in primary care settings. They're moving to rural and underserved areas to practice independently. They're providing critical services related to chronic disease management and the social determinants of health. And they're still actively involved in shaping health policy.
In Minnesota, full practice authority has empowered the state's NPs to help counteract a widening primary care gap. But it's also set a precedent for the state's nurses and NPs to be part of decisions at the legislative level. For the 25 states still fighting for full practice authority, Minnesota provides a potential blueprint for victory and a glimpse into a brighter future.
Meet the Expert: Mary Chesney, PhD, APRN, CPNP, FAANP, FAAN
Dr. Mary Chesney is a Clinical Professor and the Katherine R. & C. Walton Lillehei Chair for Nursing Leadership at the University of Minnesota School of Nursing. She practiced as a certified pediatric nurse practitioner in primary care for more than 30 years. Her teaching, clinical, and scholarship expertise includes advocacy for optimal child/youth health, US health policy, advanced practice registered nurse utilization, and health system quality improvement.
Dr. Chesney's leadership experience includes serving as Health Policy Chair (2010-2013) and President (2014-2015) of the National Association of Pediatric Nurse Practitioners. She has provided legislative testimony and served numerous Minnesota legislative and executive branch appointments on health reform.
Dr. Chesney co-founded the MN APRN Coalition and led the Coalition's successful 2014 campaign at the Capitol to bring full practice authority to Minnesota's APRNs. She is a fellow of the American Academy of Nursing (2014) and the American Association of Nurse Practitioners (2016).
A Blueprint for NP Full Practice Authority
"We had the same problems that any other state had," Dr. Chesney says. "But after a failed attempt to get full practice authority in 2009, we decided that we needed a new structure—one that included all the different advanced practice nursing groups in Minnesota."
In 2010, Dr. Chesney and other nursing leaders in the state decided on a plan of action and founded the Minnesota APRN Coalition. Its purpose was to bring together advanced practice nurses, streamline communications between members, and facilitate advocacy efforts in and out of the state legislature. The formalization of the coalition as a non-profit entity empowered it to lobby and raise funds. A singular logo, voice, vision, and mission statement unified the members.
"From 2010 to 2014, we got in front of every group in Minnesota that we could," Dr. Chesney says. "We made the case that our state had primary care shortages and that we were ready to address those shortages, but we needed to have the ability to practice to the full scope of our education and training."
The streamlined communications structure of the coalition allowed it to respond quickly whenever a reporter, legislator, or interest group had a question, matching them with the best coalition member for the subject. An internal mailing list across several thousand APRNs was organized by congressional district, with each district given its own leadership structure and advocacy agenda.
"We set up a robust, grassroots structure that became extremely effective," Dr. Chesney says. "And we worked hard to make this a bipartisan issue, one important in both rural and urban areas. In the end, we won a lot of support from Democrats and Republicans."
In 2014, Minnesota passed a bill that granted NPs and other APRNs full practice authority. Dr. Chesney then worked with the Board of Nursing to help prepare them to start issuing licenses on the first day of 2015, when the bill went into effect. For her efforts, Dr. Chesney was rewarded with the honor of receiving the very first independent NP license in Minnesota, license number one.
"This was the work of so many people," Dr. Chesney says. "Some coalition members would volunteer for an afternoon. Others would come in five to ten hours a week. Someone was always in the trenches. But this was not about us. It was about the needs of our constituents in our state and their need for access to primary care and access to mental health services."
Beyond Full Practice Authority in Minnesota
NPs in Minnesota still face some lingering barriers to practice. At the federal level, codes enshrined within Medicare prevent NPs from independently ordering orthotic shoes for patients and from certifying patients for pulmonary and cardiac rehabilitation. But there are also continued barriers to NP practice perpetuated in the culture of large healthcare systems, which may keep corporate rules that mimic restricted or reduced practice for NPs.
"A lot of health systems move very slowly," Dr. Chesney says. "One of the things that the Minnesota APRN Coalition is working on is talking to different groups and trying to get rid of some of this onerous paperwork now that the law has changed."
Advocacy efforts remain an immensely important aspect of NP practice in Minnesota. NP students now take a course in health policy as part of their DNP program, learning about major advocacy issues and how to talk to legislators.
"I always encourage nursing students to get involved with their professional association and state chapter," Dr. Chesney says. "If you can get on some of the policy committees at those organizations, you can make a real difference."
The groundwork the coalition laid almost a decade ago is still paying dividends. Now, legislators are also reaching out to nurse leaders to get their opinion on legislation instead of only the other way around. But NPs like Dr. Chesney still stress the importance of remaining vigilant—and that pertains to not only new legislation but old legislation, too.
Over the last seven years, the Minnesota APRN Coalition has been sifting through all the statutes in the state on topics as diverse as transportation and education to weed out instances where the law still refers to the need for a physician specifically when an NP or APRN could perform the same function. Call it a legislative cleanup. But they're also working on building the future of NP and APRN practice in the state, particularly with an eye toward telehealth, mental health, and chronic disease management.
"Our NP practice has certainly grown, and I think it will continue to grow," Dr. Chesney says. "Minnesota's NPs have a lot of love for this state and its citizens. It's why we do what we do."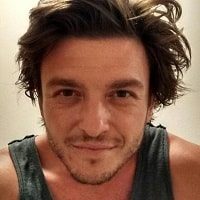 Matt Zbrog
Writer
Matt Zbrog is a writer and researcher from Southern California, and he believes nurse practitioners (NP) are an indispensable component of America's current and future healthcare workforce. Since 2018, he's written extensively about the work and advocacy of NPs, with a particular focus on the rapid growth of specialization programs, residencies, fellowships, and professional organizations. As part of an ongoing series on state practice authority, he's worked with NP leaders, educators, and advocates from across the country to elevate policy discussions that empower NPs. His articles have featured interviews with the leadership of the American Association of Nurse Practitioners (AANP), the National Association of Pediatric Nurse Practitioners (NAPNAP), and many other professional nursing associations.