Ask a Professor: The Practice Environment in New Jersey
"The future is bright. We're educating more and more NP students. There are more and more positions becoming available in the acute care setting, and more and more positions becoming available in the primary care setting. NPs are going to make a huge difference in healthcare. They already have, and I think they'll continue to."
Dr. Mary Ellen Roberts, Associate Professor, College of Nursing at Seton Hall University
The retirement of the Baby Boomers represents a monumental shift in American demographics, and the consequences are particularly stark in the field of healthcare. As the largest generation ever ages into retirement, a gap is widening between the demand for healthcare services and the number of skilled healthcare workers who are able to provide them. A 2020 report from the Association of American Medical Colleges (AAMC) projected that the US would see a shortage of between 54,100 and 139,000 primary care physicians by 2033.
According to US News & World Report's pre-pandemic rankings, New Jersey is one of the healthiest states in the nation, with low rates of mortality, smoking, and obesity. But it's not immune from the demographic shifts taking place across the nation: the population of every county in New Jersey is aging, and the physician workforce, which is also aging, can't meet all of the state's medical needs.
New Jersey's 10,000 advanced practice nurses (APNs), most of whom are nurse practitioners (NPs), could be a part of the answer.
Meet the Expert: Mary Ellen Roberts, DNP, RN, APNC, FNAP, FAANP, FAAN
Dr. Mary Ellen Roberts is an associate professor in the College of Nursing at Seton Hall University. As an adult nurse practitioner and acute care nurse practitioner, she also maintains a practice with Atlantic Health System. She is known for her expertise in cardiovascular care, specializing in women and heart disease, hypertension, lipids, and acute coronary syndrome.
Dr. Roberts is past president of the AANP Board of Directors and co-author of the seminal AANP white paper on the Doctor of Nursing Practice. Her enduring interest is the advancement of the nurse practitioner role in today's healthcare environment, encouraging and teaching nurse practitioners role development, advancement, and the importance of staying politically active.
The Value of New Jersey's NPs
Nurse practitioners are highly trained, board-certified health professionals who take a holistic and collaborative approach to care. While their role is distinct from that of a medical doctor, a 2019 study in the American Journal of Managed Care found that for routine patients, NPs can provide the same quality of care as physicians.
Some studies even suggest that outcomes for chronic disease patients are better when their care is managed by an NP, rather than a physician. As part of the wider healthcare workforce, NPs represent a force multiplier in the battle against the growing care gap.
"NPs are filling the need by taking care of the vulnerable populations, working in areas such as Newark and Paterson and Camden, where there's a great need to take care of the underserved," says Dr. Mary Ellen Roberts, an associate professor in the College of Nursing at Seton Hall University. "NPs across all specialties are doing that. But they're also taking the lead in private practices, and more and more physicians are hiring NPs to take care of a lot of the primary care needs of the patients."
The Burden of Collaborative Agreements
Unfortunately, New Jersey is not doing everything it can to unlock the power of its NPs. According to the American Association of Nurse Practitioners (AANP), New Jersey is still a reduced practice state, meaning that NPs encounter some barriers in practicing to the full extent of their training. In particular, NPs in New Jersey are required to enter into a Joint Protocol (JP) collaborative agreement with a physician.
"The NPs that have started their own practices, and they have this Joint Protocol, they have to pay the physician to be a collaborator," Dr. Roberts says. "They never see the physician. The physician doesn't come to their office. But they're still paying the physician a fee in order for him to sign this joint protocol. And the fees are oftentimes exorbitant."
The Joint Protocol requirement creates extra burdens for New Jersey's NPs and increases the potential out-migration of NPs to less restrictive states. Furthermore, if a supervising physician retires or dies, then an NP has to halt the practice and their patients need to be redistributed to another NP or physician.
In a health system that's already stretched, and stretching further, this places a significant burden on patient access. But it doesn't have to be this way.
The Future: Full Practice Authority
Full practice authority is the authorization of NPs to evaluate patients, diagnose, order, and interpret diagnostic tests, and initiate and manage treatments (including prescribing medications) under the exclusive licensure authority of the state board of nursing. Under this model, an NP's licensure is not contingent upon any unnecessary contracts or relationships with a physician or oversight by a state medical board. Today, nearly half of the states in the US have adopted full practice authority for their NPs.
"Full practice authority would open up quality access to care for our patients in New Jersey," Dr. Roberts says.
Over the years, the New Jersey legislature has considered several bills that would expand practice authority for the state's NPs. So far, none have made it out of committee. But when faced with the Covid-19 pandemic, the state's governor signed an executive order which temporarily did away with the Joint Protocol requirement for NPs, thus allowing them to fill the need created by the recent crisis. It's been an unofficial pilot program for what full practice authority would look like, and Dr. Roberts is hopeful that the state will learn from the results.
"The NPs in New Jersey have proven that they can do this on their own," Dr. Roberts says. "We've been working pretty much without collaborative agreements since April of 2020. And we're hoping that this is seen as a positive, so we can get rid of the Joint Protocol collaborative agreement, and enact full practice authority as they have in many other states."
Groups like the Forum of Nurses in Advanced Practice (FNAP), the New Jersey State Nurses Association (NJSNA), and the American Association of Nurse Practitioners (AANP) are leading renewed advocacy efforts to make these temporary measures permanent. Their case is simple: when faced with this most recent health crisis, the state turned to its NPs and now that it's facing another looming health crisis, one related to enormous demographic shifts, the state should look to its NPs yet again. New Jersey's NPs are a critical resource in meeting the state's health needs, both now and in the future.
"The future is bright," Dr. Roberts says. "We're educating more and more NP students. There are more and more positions becoming available in the acute care setting, and more and more positions becoming available in the primary care setting. NPs are going to make a huge difference in healthcare. They already have, and I think they'll continue to."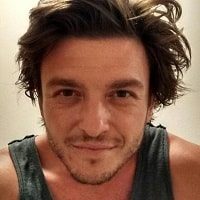 Matt Zbrog
Writer
Matt Zbrog is a writer and researcher from Southern California, and he believes a strong society demands a stronger healthcare system. Since early 2018, he's written extensively about emerging topics in healthcare administration, healthcare research, and healthcare education. Drawing upon interviews with hospital CEOs, nurse practitioners, nursing professors, and advocacy groups, his writing and research are focused on learning from those who know the subject best.