The Need for More Nurse Practitioners in Research
"When we take care of patients, we have a multidisciplinary team, and that's the way we need to have our research conducted, too."
Mary Lou Affronti, DNP, Clinical Professor at the Duke University School of Nursing
The nurse practitioner (NP) role is rapidly evolving. Over the last two decades, it's transitioned towards a doctorally trained profession, and seen a simultaneous outgrowth of specialty practice programs, fellowships, and residencies. Full practice authority, which allows an NP to practice to the full scope of their education and training, has been enacted in 27 states and the District of Columbia. Increasingly, NPs are being looked to as the expertly trained care providers that they are.
NPs are also assisting, conducting, and leading research efforts, but progress in this area has not been as rapid as it has been in others. Significant barriers exist at the regulatory and institutional levels. A general lack of awareness and resources act as additional hurdles. But America needs more NPs involved in research, and more can be done to support them.
Read on to learn more about the need for NPs and other advanced practice providers (APPs) in research.
Meet the Expert: Mary Louise Affronti, DNP, RN, MHSc, ANP, FAAN
Dr. Mary Lou Affronti is a clinical professor at Duke University School of Nursing (DUSON). She earned both her DNP and her MSN at DUSON and a master's degree in health science in clinical research from the Duke University School of Medicine. She is also a primary investigator and adult nurse practitioner at the Preston Robert Tisch Brain Tumor Center in the Duke Cancer Institute.
Dr. Affronti has been a part of Duke's oncology clinical and research community for over three-and-a-half decades and has been associated with DUSON since 1989 in various roles, including clinical associate, guest lecturer, preceptor, and clinical instructor. She was instrumental in developing the oncology curriculum for DUSON nurse practitioner students. She also serves as the director for the oncology specialty and adult gerontology nurse practitioner-primary care (AGNP-PC) Program.
Dr. Affronti received the Southern Nursing Research Society Clinical Research Award in 2018 and was inducted into Fellows of the American Academy of Nursing (FAAN) in 2020. As a well-published, expert neuro-oncology NP and primary investigator, she conducts research in therapeutic and supportive care trials.
The Case for More NP Involvement in Research
"NPs already increase access to care, and we can also increase access to research," Dr. Affronti says. "But it requires mentorship and partnership with our physician and doctorally-prepared nursing colleagues. It requires education. And it requires funding."
There are over 355,000 NPs across the country, and they accrue over a billion patient visits every year. An overall increase in the age of the population will only make NPs more critical as a resource to serve patients with complex and chronic conditions. NPs hold prescriptive privileges in all 50 states, and, in states with full practice authority, they may be the sole care provider in a rural or underserved area.
"We're seeing a shift in not only how nurses are taking care of patients, but in how they are involved with research," Dr. Affronti says.
NPs provide safe and effective care across a wide spectrum of patients and conditions. But they also bring their own unique nursing skill set. NPs are highly adept at symptom management, chronic disease management, and patient education. Their holistic viewpoint considers the whole patient and inherently incorporates social determinants of health. And, as part of one of the most trusted professions in the world, NPs have a powerful position from which to engage patients one-on-one. These attributes are as valuable in providing care as they are in assisting, conducting, or leading research.
"Part of the value nurses bring is having the time to pay attention to the individual patient in front of us," Dr. Affronti says. "Every person is a little different, and nurses can see the things that open someone up to adhere to treatment or the reason why someone isn't adhering to treatment in the first place.
Barriers NPs Face in Contributing to Research
Unfortunately, NPs face many of the same barriers to involvement with research that they do in autonomously providing care. In states without full practice authority, NPs experience reductions or restrictions in practicing to the full extent of their education and training. Such restrictions can decrease the impact NPs have on their patients, as well as on research efforts, which often involve a clinical component.
"Where you don't have physicians providing care, NPs can increase access to care," Dr. Affronti says. "And where you don't have physicians to do research, APPs or NPs can help in the research process. Yet, you may have different barriers in each state and in each institution."
Even in states with full practice authority, barriers remain. Recent research by a colleague of Dr. Affronti, Dr. Christa Braun-Inglis at the University of Hawaii, has focused specifically on APP involvement in clinical trials, particularly oncology-related ones. While Dr. Braun-Inglis has found a significant increase in the number of oncology practices employing APPs, fewer than 10 percent of those APPs performed other responsibilities, like clinical research, despite expressing their belief in the value of that research. Some of the major barriers those APP mentioned included a lack of formal training, an underrepresentation of fellow APPs on research committees, and a lack of resources like time, money, and awareness.
"There can be many barriers to overcome," Dr. Affronti says. "But if an NP wants to be involved in research, they can."
How NPs Can Assist, Participate in, and Lead Research
To lead research, some nurses will choose to pursue a PhD. Yet DNP programs will also prepare NPs for involvement in research activities by facilitating the implementation of research into practice. And any NP aspiring to get more involved can participate in quality improvement efforts, which involve implementing guidelines already developed through official research.
The rigors and levers of clinical research almost always dictate some additional education and mentorship beyond a typical NP program. Still, Dr. Affronti notes that education and mentorship can come from many places, and a supportive institution counts for a lot.
"I've advised my NP students that if you want to do research, partner with a doctorally-prepared nurse investigator or physician, and take on some of the tasks that they would normally do, and obtain mentorship," Dr. Affronti says. "On-the-job training can be just as helpful as formal education."
Today's NPs can help pave the way for tomorrow's by advocating for more progressive rules and regulations around NP research and practice. Advocacy can take many forms: joining a professional association, writing a representative, or even speaking before a state legislature. Even simply spreading awareness around who the modern NP is and what they're capable of can be impactful: the role is changing so quickly that many in the non-medical world are operating off of decades-old definitions.
The Multidisciplinary Future of Research
"I think the future of the NP role is extremely bright," Dr. Affronti says. "There's going to be more autonomy. There's going to be increased access to care. The number of nurses in research—and leading research—is going to increase."
Today, NPs belong to the fastest-growing profession in the US. The pace is unlikely to slow down. As America becomes increasingly acquainted with NPs, a billion patient visits at a time, the way healthcare looks is changing, too. The future of care is diverse, team-based, and multidisciplinary. And the holistic, patient-centric lens to address the social determinants of health that NPs bring is as valuable in the care team as it is in research.
"When we take care of patients, we have a multidisciplinary team, and that's the way we need to have our research conducted, too," Dr. Affronti says.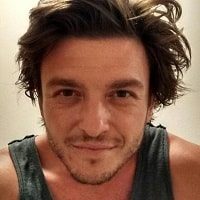 Matt Zbrog
Writer
Matt Zbrog is a writer and researcher from Southern California, and he believes a strong society demands a stronger healthcare system. Since early 2018, he's written extensively about emerging topics in healthcare administration, healthcare research, and healthcare education. Drawing upon interviews with hospital CEOs, nurse practitioners, nursing professors, and advocacy groups, his writing and research are focused on learning from those who know the subject best.