Working as a Nurse Practitioner Abroad: A Travel NP's Guide
The nurse practitioner profession is still relatively new in the United States. It was created in the 1960s in Colorado to increase patient access to pediatric care. Founders Dr. Loretta Ford and Dr. Henry Silver believed NPs could solve the countries' ailment of access to care, through their high-quality primary care.
In many instances, the role of NPs is not as clearly defined in other countries. The ability to continue practicing abroad with the same autonomy NPs are accustomed to in the US is not easily found in many countries worldwide. Consequently, NPs may need help with the transition.
Fortunately, there are opportunities for American NPs to practice in several other nations, such as the United Kingdom (UK), Ireland, Australia, New Zealand, and Canada.
Being an NP in the United Kingdom
NPs in the UK are known as advanced nurse practitioners (ANPs). The UK defines an ANP as a level of practice and does not necessarily recognize it as its own role or job title. At the same time, ANPs do have autonomy and prescribing authority. The Nursing and Midwifery Council (NMC) regulates the nursing and midwifery profession, ANPs included. They set the standards of education, training, and management throughout England, Wales, Scotland, and Northern Ireland.
The ANP function was created almost 30 years ago. Yet, in the most recent few years, the NMC created the required competencies for the profession. The country continues to work to improve its standardization and definition of the ANP profession.
To practice as an NP in the UK, the NP would have to register with the NMC. They would need at least one year of nursing experience, in the relevant field in which they wish to practice. They must also hold a current active license in their resident state without any restrictions and show licenses for any other states or countries they have previously worked.
Next, the NP must complete an online self-assessment of their eligibility to apply for the nursing license. Once the assessment has been completed, the NP can apply to register as a nurse trained outside the European Union or European Environment Agency. The application process consists of a two-part competency test. Both tests are taken in the UK and may be taken concurrently in one session.
After submitting the application, the NMC will evaluate the NP's qualifications, training, and experiences with their standards of practice. They will determine if the NP has the necessary post-qualifying practice and proficiency to practice at an advanced level. There is no separate application for ANPs. Nurses who meet the required competencies for the ANP role will have their advanced status and prescribing authority recorded on the register. Once the registration is complete, the ANP can practice within the National Health Service (NHS) or with a private healthcare clinician in the UK.
Since working in the UK as a nurse practitioner is still relatively new, the salary is quite low compared to the US. In the UK, NPs make $45,000 to $50,000 per year. Working in the private sector may pay more, and experienced NPs can make closer to $60,000 per year.
Due to Brexit, there is a talent shortage in the UK, so finding a job there would be relatively easy. The employment packages are more progressive than those in the US. They provide benefits such as paid paternity leave, free medical expenses (through the NHS), plenty of holiday leave, and flexible hybrid working styles.
Being an NP in Ireland
Due to Ireland's physician shortage and expanding population, NPs play a significant role in the country's healthcare. The NP profession in Ireland was established in 1996, to help provide care in the emergency department. The National Council of Nursing modeled the NP role after their neighbors in the UK. They then created a formal scope of practice structure for advanced nurses. Like the NMC in the UK, the Nursing and Midwifery Board of Ireland (NMBI) regulates all nurses and midwives working in Ireland.
Today, NPs in Ireland diagnose and treat patients independently, focusing on prevention and health promotion. This is similar to the role of NPs in the US. Implementing NPs in the Irish healthcare system has increased access to affordable medical care.
Before becoming eligible to work as an NP in Ireland, the nurse needs at least 7 years of experience and a master's level of education. After completing an overseas registration application with the NMBI, they will notify the NP if their registration was approved or if they must complete a period of adaptation and aptitude/assessment test. Often, employers may sponsor the nurse to work in Ireland and will apply for and pay for the nurse's placement test. It can take six to 24 months to find and complete placement for the adaptation and assessment test.
American NPs may be attracted to Ireland because it precedes most countries in healthcare and the standard of living. Ireland also has a rich culture and history. Most NPs report high rates of job satisfaction and a sense of accomplishment. Yet, NPs' salaries remain low at $58,000 to $86,000.
Being an NP in Australia
The NP role in Australia is almost identical to that of the US. NPs in Australia are autonomous registered nurses with experience and proficiency in diagnosing and treating patients of all ages and illnesses. They can practice in both community settings and hospitals.
Similar to NPs practicing in the US, NPs in Australia can order diagnostics tests and procedures, refer to relevant healthcare providers, prescribe medications, and perform physical assessments. They are also required to complete a master's degree in nursing.
The Nursing and Midwifery Board of Australia (NMBA) regulates the nursing profession in Australia. All practicing NPs in this country must be endorsed by the NMBA. As an international NP, Australia requires the NP to register as an RN with the NMBA before applying for the NP endorsement. The NP would need three years or 5,000 hours of full-time experience, within the past six years. Proof of this includes a statement of service from previous employers and a curriculum vitae.
The average salary for NPs in Australia ranges from $75,000 to $115,000. Australia has a low unemployment rate, a strong economy, and a strong culture of work-life balance. It is an attractive option for Americans looking to live and work abroad. From its sandy beaches to its snowy mountains, there are a variety of activities to explore.
Being an NP in New Zealand
The NP role in New Zealand is also similar to NPs in the US. There are only about 300 NPs in New Zealand, but the profession continues to grow and evolve. NPs are often considered the lead healthcare provider for patients in their region. The Ministry of Health allows them to make diagnoses, order and interpret tests, and write prescriptions. They work autonomously and in collaborative teams with other health professionals to promote health, prevent illness, and improve access to care.
The Nursing Council of New Zealand (NCNZ) governs all nursing practice and sets standards for public safety. NPs are one of three different categories of nurses in New Zealand. Internationally trained NPs need to register under the RN scope of practice. After proving their level of education and training, such as a master's degree, the NCNZ will determine if the NP can then register under the nurse practitioner scope of practice. When the application is approved, the Council will send information on how to apply for a practicing certificate. This annual certificate is required by all nurses before they can work in this country.
New Zealand has both a public and private healthcare system. Thus, NPs can earn a wide range salary of $40,000 to $80,000 annually. New Zealand is an attractive place to work with its stunning scenery—home to mountains, lakes, and glaciers. It was also rated second in the world for work-life balance, and New Zealanders are very welcoming.
Being an NP in Canada
Originally, NPs in Canada were informally known as jobs for RNs to work in rural areas under standing orders by physicians. Only recently, since the early 2000s, has Canada started regulating the NP profession more closely. Each province slowly developed legislation that allowed NPs to practice independently. Canada has been learning from the US how to utilize best NPs and what the scope of practice should include.
Applying for an NP license in Canada depends on the province. Some provinces require a specific number of hours of nursing experience prior to applying for licensure. If the NP does not have the required experience, they must wait before applying. Similar to the US, the NP must first apply for an RN license in Canada.
The National Nursing Assessment Service (NNAS) regulates licensing of internationally educated nurses, including nurses trained in the US. The organization will verify prior education, licensing, and credentials. This process can take up to 1 year. Additionally, the exact province the NP plans on practicing will need to review and approve their application.
Next, the NP will have to obtain NP licensure. Depending on the province, experience as an RN is required, while others merely accept US-based certifications from the ANCC or AANP.
NPs may choose to move to Canada because it is one of the top 10 safest countries in the world. It has a strong economy with many job opportunities and universal healthcare. Canadian NP salary ranges from $50,000 to $110,000 per year.
Other Countries
Outside of the US, there are many opportunities for NPs to practice abroad. These countries boast a positive work environment for NPs. On the other hand, some of the salaries are significantly lower compared to the US. Countries with opportunities for NPs to practice in are the UK, Ireland, Australia, New Zealand, and Canada.
Other countries starting to utilize NPs but still working on defining the scope of practice include Switzerland, the Netherlands, Norway, Germany, and Iceland. As the need for access to healthcare remains, the utilization of NPs will continue to expand globally.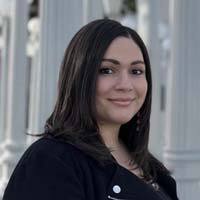 Sophia Khawly, MSN
Writer
Sophia Khawly is a traveling nurse practitioner from Miami, Florida. She has been a nurse for 14 years and has worked in nine different states. She likes to travel in her spare time and has visited over 40 countries.
Being a traveling nurse practitioner allows her to combine her love of learning, travel, and serving others. Learn more about Sophia at www.travelingNP.com.