Columbus State University Online Family Nurse Practitioner MSN Program
#3 Most Affordable NP School
The Columbus State University School of Nursing offers an online Master of Science in Nursing Family Nurse Practitioner (MSN – FNP) program with 100% online coursework and clinical preceptorships at approved facilities local to the student. No campus visits are required.
Columbus State University previously offered the MSN – FNP program through the Georgia Intercollegiate Consortium for Graduate Nursing Education (GICGNE), which has since been dissolved. CSU now offers its own MSN program, and the CSU School of Nursing is now accredited by the Commission on Collegiate Nursing Education (CCNE).
The FNP program covers healthcare populations across the lifespan, and courses cover the study of women and children, adults, and the elderly, including clinical experiences in each category. Courses also include material on pharmacology, health assessment, research, scientific underpinnings of advanced practice nursing, evidence-based practice, and health promotion.
Graduates are eligible to take the FNP certification exam through the American Association of Nurse Practitioners (AANP) or the American Nurses Credentialing Center (ANCC). Work settings may include primary care clinics, hospitals, private practice, long-term care facilities, schools, government facilities, home health nursing, and research organizations.
Columbus State University is located in Columbus, GA, and is accredited by the Southern Association of Colleges and Schools Commission on Colleges (SACSCOC). The MSN – FNP program is accredited by the CCNE.
You May Also Like:
University of Texas - Arlington
University of West Florida
What to Expect from the Columbus State University Online Family Nurse Practitioner MSN Program
Admission Requirements: MSN applicants must have earned a bachelor of science in nursing (BSN) degree with a cumulative GPA of 3.0 or higher. All applicants must hold an unencumbered RN license in their state of residence where clinicals will be completed. Application materials include an application and fee, resume or CV, official transcripts, proof of RN licensure, and three letters of recommendation. No GRE or work experience is required.
State Restrictions: Columbus State accepts students from several states. However, students from the following states may not participate in the Columbus State University MSN – FNP program: Arizona, Colorado, Idaho, Louisiana, Minnesota, Missouri, Nebraska, New York, North Dakota, Ohio, Oregon, Pennsylvania, South Dakota, Tennessee, Utah, Washington, and Wyoming. All students outside of Georgia should check with the Columbus State University School of Nursing, as well as their State Board of Nursing to verify certification eligibility.
Study Plan: The MSN – FNP program can be completed in as little as two years attending on a full-time basis and three years on a part-time basis. The program begins in the Fall or Spring. All coursework is online and delivered in an asynchronous manner, and clinicals are completed at approved sites local to the student.
MSN – FNP Curriculum: The Columbus State FNP program comprises 44 credits plus 765 clinical practice hours. Core courses include Research for Evidence-Based Nursing Practice; Advanced Pathophysiology; Scientific Underpinnings of Advanced Practice Role; Pharmacology for the Advanced Practice Nurse; and Health Assessment for Advanced Practice Nurses plus Clinical.
Family Nurse Practitioner specialty courses include Health Care Delivery Models, Economics, and Policy; Health Promotion of Women and Children plus Clinical; Health Promotion of the Elderly plus Clinical; Health Promotion of Adults plus Clinical; and Nurse Practitioner Practicum.
Online Experience: Columbus State University utilizes CougarVIEW as its online Learning Management System (LMS) which is a branded version of D2L Brightspace. Through CougarVIEW, students are able to access course syllabi, materials, and assignments, assessments, course-related activities ,email, discussion boards, and all technology related to the online learning environment.
Online students have access to a plethora of student services including admissions counseling, academic advising, online library and bookstore services, technical support, online tutoring, proctoring services, and mental health services.
On-Site Requirements: There are no on-site requirements for the online MSN – FNP program. Students complete clinicals in approved states and all other coursework is online. Students may visit campus any time as well as participate in graduation ceremonies on campus.
Paying for Columbus State University Online Family Nurse Practitioner MSN Program
Columbus State University charges $385 per credit plus a technology fee and institutional fee. Prospective students should contact the Columbus State University School of Nursing for current tuition information as costs may change each year.
Columbus State University offers federal Stafford loans and Graduate PLUS Loans according to the FAFSA. Prospective students should inquire with the financial aid office through Columbus State. In addition, students may have the options of employer tuition reimbursement programs, tuition discounts, and outside scholarships, grants, and private loans.
MSN – Family Nurse Practitioner
4225 University Ave.
Columbus, Georgia 31907
Program Essentials
MSN – Master of Science in Nursing
FNP – Family Nurse Practitioner
Credits Needed to Graduate
Clinical Hours Needed to Graduate
CCNE – Commission on Collegiate Nursing Education
Program Admissions
Level of Education Required?
BSN – Bachelor of Science in Nursing
State Restrictions? (Will Not Accept From…)
AZ, CO, ID, LA, MN, MO, NE, NY, ND, OH, OR, PA, SD, TN, UT, WA, WY
Program Tuition
Average Cost Per Credit (state resident)
Estimated Total Tuition (state resident)
Average Cost Per Credit (non-resident)
Estimated Total Tuition (non-resident)
Tuition is calculated based on credits, at the published tuition rate. Rates may change, so please check here for the latest tuition information. For programs with variable tuition rates, we use the rates for part-time students. "Resident" and "non-resident" refer to the student's school-recognized state residency status. Tuition number represents the cost of tuition for the entire program, not per semester or year. Estimated total tuition does not include additional fees.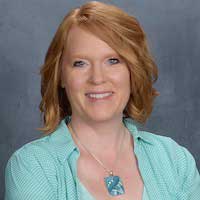 Sara Navratil
Writer
Sara Navratil is a freelance writer and a Certified Canfield Success Principles Trainer. She's the owner of Sara Liza Life, a company dedicated to helping people rewrite their lives. She enjoys researching and writing about healthcare-related topics, including information on online NP programs. When not working she likes to read, bake, and spend time with her family.