Thomas Jefferson University Online Neonatal Nurse Practitioner (NNP) Program
The Jefferson College of Nursing through Thomas Jefferson University (TJU) offers an online Master of Science in Nursing Neonatal Nurse Practitioner (MSN – NNP) program with 100% online coursework, a minimum of six (up to ten) campus visits, and preceptorships at approved facilities local to the student.
The MSN can be completed in two to four years depending on the desired plan. Most nurses continue to work full-time while completing the NNP program, however, some choose to reduce work hours during clinicals. NNP students complete 672 hours of clinical preceptorships and are eligible to take the Neonatal Nurse Practitioner certification exam through the National Certification Corporation (NCC).
Neonatal Nurse Practitioners typically work with critically ill neonates (newborns up to four weeks old) and their mothers. Often this includes premature neonates. These high-risk infants may have heart abnormalities, infections, low birth weight, respiratory difficulties, and other complications from birth. Part of the NNP role is to educate parents and families about high-risk infants and to provide the necessary support in this critical time. Work settings may include neonatal intensive care units, hospitals, labor and delivery departments, and outpatient clinics for follow-up care. NNPs are also needed during the transport of critically ill infants.
The Jefferson College of Nursing NNP program is based upon The Essentials of Master's Education in Nursing which is published by the American Association of Colleges of Nursing (AACN), as well as Graduate Education for Advanced Practice Public Health Nursing: At the Crossroads, which is published by the Association of Community Health Nursing Educators (ACHNE). This program is delivered as part of a Neonatal Education Consortium with the College of New Jersey. Finally, TJU partners with Nemours Hospital for Children in Florida, and the nurse practitioner program meets the requirements of the Criteria for Evaluation of Nurse Practitioner Programs National Task Force published in 2016.
Thomas Jefferson University is accredited by the Middle States Commission on Higher Education (MSCHE). The NNP program is accredited by the Commission on Collegiate Nursing Education (CCNE).
TJU is located in Philadelphia, Pennsylvania, and offers several mostly online nurse practitioner programs including AGACNP, AGPCNP, FNP, PNP-PC, and Women's Health NP. These programs are not profiled here because they potentially require up to twelve campus visits, which does not meet the NPSchools.com definition of "online".
What to Expect from the Thomas Jefferson University Online NNP Programs
Admission Requirements: Applicants to the TJU Neonatal Nurse Practitioner Program must hold a bachelor of science in nursing (BSN) degree from a regionally accredited institution with a cumulative GPA of 3.0 or higher, plus an unencumbered RN license in their state of residence. In addition, applicants must be eligible to secure RN licensure in a nearby state to allow for clinical placements in two states if necessary.
Application materials include official transcripts, a 750-word personal statement, a professional resume, two letters of reference, proof of RN licensure, a certificate of acceptance for RN licensure in Nevada if applicable, one letter of reference, and a personal statement. Applicants must have at least one year of clinical work experience in a level three or four neonatal Intensive Care Unit (NICU). No GRE is required.
International applicants or those with international education must submit transcript reviews. In addition, if English is not the primary language, applicants must show proof of English language proficiency.
Prerequisites include bachelor's level elementary statistics, undergraduate physical assessment, and undergraduate nursing research. These must be completed with a grade of "B" or higher.
State Restrictions: Thomas Jefferson University accepts students from many states into the NNP program, however, some states are restricted, or in the process of approval. These include Alabama, California, Colorado, Georgia, Idaho, Iowa, Kentucky, Louisiana, Minnesota, Missouri, Nebraska, New Hampshire, New York, North Dakota, Oklahoma, Oregon, Puerto Rico, South Carolina, South Dakota, Tennessee, Utah, West Virginia, Wisconsin, and Wyoming.
Each applicant should investigate eligibility to participate in the NNP program with their State Board of Nursing as well as the Jefferson College of Nursing. Some states listed here may have gained approval since the time of this writing.
Study Plan: NNP students may begin in the Fall, Spring, or Summer. All students complete an in-person orientation at the beginning of the program. The MSN program can be completed in two years taking two courses per semester. Students can also complete the program in three to four years on a more part-time basis in order to continue working full-time. Students will develop a plan at the initial orientation.
During practicums, students are required to complete 16 clinical hours per week for a total of 672 hours for the program. Courses include online coursework and six to 10 campus visits in Philadelphia, PA, plus locally approved clinical preceptorships. Students should expect to spend at least six to 10 hours per week on each course.
MSN – NNP Curriculum: The online NNP program comprises 36 credits plus 672 clinical hours. Core courses include Health Policy, Legal, and Ethical Dimensions of Practice; Research for Advanced Nursing Practice I-II; Role of the Advanced Practice Nurse; Informatics for Advanced Nursing Practice; and Epidemiology for the Health Professions.
Neonatal Nurse Practitioner specialty courses include Pathophysiology of Human Disease; Diagnostic Reasoning and Clinical Decision-Making for Neonatal Nurse Practitioners I-III; Comprehensive Assessment for Clinical Decision-Making for the Mother and the Neonate; and Advanced Pharmacotherapeutics for Neonatal Nurse Practitioner.
Online Experience: TJU utilizes Canvas as its online Learning Management System (LMS). Courses may be asynchronous with live lectures that are recorded for later viewing. Other courses or course elements may be asynchronous. Students should have a microphone and headset or earbuds instead of using computer speakers. Files must be saved in MS Office formats if students do not have the MS Office suite.
Faculty have weekly business hours to respond to email and voicemail messages, and students can request one-on-one appointments. Student services include technical support from the IT support desk, library services through the Scott Library, and support for the learning management system through EdTech support. As well, Students have access to academic support services, the Student Writing Center, disability accommodations, and career counseling.
On-Site Requirements: NNP students come to the Philadelphia, PA campus for six to 10 visits. These include an initial orientation, a neonatal skill lab, two visits for the Physical Assessment course, and one to two visits per semester during the three clinical courses. Since this could total less than ten visits we have decided to profile this program. All other coursework is online with clinicals completed local to the student in approved states of study.
Paying for the Thomas Jefferson University Online NNP Program
Thomas Jefferson University charges $1,224 per credit plus fees for the online NNP program. Prospective students should contact the Jefferson College of Nursing for current and full tuition information as tuition costs may increase from year to year.
TJU offers federal Stafford loans and Graduate PLUS Loans according to the FAFSA. Other ways to fund a graduate nursing degree might be tuition reimbursement programs through an employer, tuition discounts, and organizational or community grants and scholarships.
#9 Best Neonatal NP Online
Thomas Jefferson University offers an online MSN Neonatal Nurse Practitioner program for BSN prepared nurses wishing to serve critically ill infants who are high-risk and their families.
MSN – Neonatal Nurse Practitioner (NNP)

901 Walnut Street
Philadelphia, Pennsylvania 19107
Program Essentials
MSN – Master of Science in Nursing
NNP – Neonatal Nurse Practitioner
Credits Needed to Graduate
Clinical Hours Needed to Graduate
CCNE – Commission on Collegiate Nursing Education
Program Admissions
Level of Education Required?
BSN – Bachelor of Science in Nursing
State Restrictions? (Will Not Accept From…)
AL, CA, CO, GA, ID, IA, KY, LA, MN, MO, NE, NH, NY, ND, OK, OR, PR, SC, SD, TN, UT, WV, WI, WY
Program Tuition
Average Cost Per Credit (state resident)
Estimated Total Tuition (state resident)
Average Cost Per Credit (non-resident)
Estimated Total Tuition (non-resident)
Tuition is calculated based on credits, at the published tuition rate. Rates may change, so please check here for the latest tuition information. For programs with variable tuition rates, we use the rates for part-time students. "Resident" and "non-resident" refer to the student's school-recognized state residency status. Tuition number represents the cost of tuition for the entire program, not per semester or year. Estimated total tuition does not include additional fees.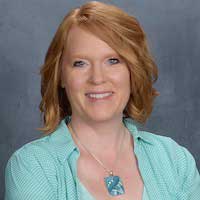 Sara Navratil
Writer
Sara Navratil is a freelance writer and a Certified Canfield Success Principles Trainer. She's the owner of Sara Liza Life, a company dedicated to helping people rewrite their lives. She enjoys researching and writing about healthcare-related topics, including information on online NP programs. When not working she likes to read, bake, and spend time with her family.