Top Blogs for Nurse Practitioners & Students (2023-2024)
Sponsored
×
For the 2023-2024 academic year, we have 140 NP schools in our database and those that advertise with us are labeled "sponsor". When you click on a sponsoring school or program, or fill out a form to request information from a sponsoring school, we may earn a commission. View our advertising disclosure for more details.
The nurse practitioner blogosphere is as vibrant and diverse as the nurse practitioner profession. Here, you'll find first-person accounts and researched topics that go beyond the academic learning and clinical practice of a nurse practitioner program. Some blogs are focused on a particular patient group, others on a certain nursing specialty, and others still on a specific niche of nurse practitioner life. They're a window into the world of nurse practitioners.
The journey to becoming a nurse practitioner can sometimes seem overwhelming, but the best nurse practitioner blogs make you feel less alone and more equipped to take the first steps. Below, we've collected the very best of the best. Whether you're looking for high-level nursing research, general tips for school and licensure, or specialty-specific information, there's a nurse practitioner blog for you.
To get a look at the top blogs for nurse practitioners in 2023, read on.
Ask the NP (Health Equity)
James Q. Simmons, DNP, AG/ACNP-BC is the creator of Ask the NP, a multi-platform community with blogs, videos, and social media posts. Before switching career tracks into an NP program, Dr. Simmons studied broadcast journalism—and it shows. With a knack for distilling complex topics into easily understandable and relatable language, he's become a leading voice at the intersection of the LGBTQ+ and Black communities.
Check out his vlog on Racism in Healthcare here, and follow him on Instagram and Twitter at @AskTheNP.
Correctional Nurse (Healthcare & Criminal Justice)
Lori Roscoe, DNP, PhD, APRN, ANP-C, CCHP-RN is a clinical nurse practitioner and nurse educator specializing in the field of correctional nursing and healthcare. Her blog, Correctional Nurse, is an extension of her work in providing consulting services to jails and prisons nationwide in all aspects of healthcare operations and nursing practice.

Her work sheds much-needed light on the ANA-recognized specialty of correctional nursing, and the topics most pertinent to it. Content includes information on the scope of practice, mental health conditions, and ethics codes. Readers can also catch up on a 150-episode archive of the Correctional Nursing Today Podcast.
KidNurse (Pediatric Care)
Dani Stringer, MSN, CPNP, PMHS, is a pediatric nurse practitioner and the founder of KidNurse. KidNurse is split into two parts: a blog focused on pediatric health; and an online academy where new moms can get evidence-based resources to help care for their children at home during common illnesses.
The KidNurse name came from Stringer's unique history: after completing her undergraduate degree from Arizona State University at age 15, she became the nation's youngest NP. While the blog's content is primarily aimed at patients and not NPs themselves, Stringer's compassionate and honest voice is inspiring.
For worried moms, she offers several resources including a free masterclass on the coronavirus and a comprehensive MomNurse academy that uses evidence-based resources on how to care for common kid illnesses at home. She can be followed on Instagram and LinkedIn.
Nurse Barb (Women's Health)
Barb Dehn is a women's health nurse practitioner, an award-winning author, and a nationally recognized health expert. Her blog, Nurse Barb, engages with the public on women's health issues such as birth control, pregnancy, menopause, and cancer treatment and prevention.
Current women's health nurse practitioners will find this blog particularly useful as she has in-depth posts on her decision-making process for caring for patients. For example, her series on mammograms, MRIs, and ultrasounds for breast cancer detection is a four-part series that covers all the options, how she decides what to offer which patient, and what the benefits and risks are of each method.

The blog is sectioned into topic-specific articles, videos, and easy-to-read health guides. Dehn exemplifies the holistic, patient-centered approach to care that nurse practitioners are known for in a style that exudes expertise and relatability in equal doses. You can also follow her on Instagram at @nursebarbdehn.
Nurse Abnormalities (Nurse Practitioner Education & Culture)
Danielle LeVeck, DNP, ACNPC-AG, CCNS, RN, CCRN is a practicing Adult Geriatric Acute Care Nurse Practitioner in a cardiovascular surgical intensive care unit. She's also the founder of Nurse Abnormalities, a blog specifically tailored to the idiosyncrasies and practicalities of life as a nurse practitioner.
Topics include what to know about getting a DNP degree, how to build the perfect NP resume, and ways to approach continuing education. She also has a collection of free downloadable resources on everything from post-operative bleeds to ICU titration and myocardial infarctions. Follow her Instagram account, @NurseAbnormalities, to get some NP-focused laughs and authoritative information.
Nurse Nacole (Nurse Practitioner Education & Culture)
Nacole Riccaboni, MBA, MSN, FNP-BC, AGACNP-BC, is the author of Nurse Nacole, a blog documenting her journey into and through nursing. The site is bursting at the seams with advice, hacks, videos, guidelines, articles, and accessories for current and aspiring nurse practitioners.
Topics include tips on receiving harsh feedback, what to expect in nursing school, and printable study sheets for acid-base imbalances. If all that content seems overwhelming, you can start by following her on Twitter at @CoronaryKid, where she posts a single nursing tip every day. In addition to her blog, she has a podcast and YouTube channel replete with engaging content. You can also follow her on Instagram at @nursenacole.
Nurse Practitioner Business Owner (Entrepreneurship)
Barbara C. Phillips, APRN, GNP, FNP-BC, FAANP is a family and geriatric nurse practitioner and the founder of Nurse Practitioner Business Owner, a blog that goes into the business of being an NP. It started as a resource hub for NPs interested in independent and private practice, but now it also reaches out to NPs working in tangential fields such as education, law, insurance, retail, and more.
Readers can find information on everything from merchant payment systems to business planning to startup communities. She also offers one-on-one coaching for those needing dedicated help. Check out the blog's FAQ and follow Phillips on Twitter at @BarbaraPhillips. You can also follow her on Facebook, Instagram, and Pinterest. Readers can also connect with her on LinkedIn or subscribe to her YouTube channel.
Nursing Stories (Nurse Practitioner Culture)
Marianna Crane, the author of the Nursing Stories blog, was one of the first gerontological nurse practitioners in the US. Her four decades of nursing experience have formed the basis for an outpouring of writing. Crane has written a memoir, as well as numerous stories and essays, which seek to educate the public about what nurse practitioners do, and how they live.
The well-updated blog includes posts with first-person histories of the nurse practitioner world, examples of nurse representation in media, and a who's-who guide of today's nursing experts. It's a precious resource for those interested in the history of the nurse practitioner profession. Readers can also connect with her on LinkedIn.
Traveling NP (Nurse Practitioner Policy & Culture)
Sophia, the NP behind the Traveling NP blog, is a traveling nurse practitioner and contributor to NPSchools.com. Her blog is designed to be the resource that Sophia couldn't otherwise find at the beginning of her career: a central hub of information for NPs interested in travel work.

Being a travel NP comes with a new set of challenges, and Traveling NP gives readers the info they need to make the leap: licensing and regulatory requirements, pros/cons of different locations, tips on transitioning, and the logistics of hopping around the world for work. The vast archive has a style that's knowledgeable while still being refreshingly personal. Readers can also connect with Sophia on LinkedIn.
The Burned–Out Nurse Practitioner (Nurse Practitioner Policy & Culture)
Erica D, a family nurse practitioner and creator of the Burned-out Nurse Practitioner, a blog that helps overwhelmed nurse practitioners create work-life balance, conquer burnout, and advocate for themselves.
In 2015, Erica D became burned out while working as a registered (RN) on a busy, acute care floor. She cared for everyone but herself and felt physically, mentally, and emotionally exhausted. She became detached from her patients, her co-workers, her family, and even herself. Erica was completely burned out and was on the verge of leaving healthcare. However, as time passed, she learned to take control of her life. She overcame the burnout. She created The Burned-out Nurse Practitioner blog to help overwhelmed NPs conquer burnout, just like she did!
Her blog features online courses that help NPs overcome work-life problems and also provides one-on-one coaching sessions for nurse practitioners seeking clarity and support.
Notably, she also created the Nurse Practitioner Charting School to help NPs chart accurately and efficiently, ensure proper billing and coding, and ultimately feel confident with their documentation as nurse practitioners.
Erica D can be followed on Facebook: The Burned-out Nurse Practitioner and Instagram: @burnedoutnp.
The Elite Nurse Practitioner (Nurse Practitioner Policy & Culture)
Justin Allan, who has been practicing as an MSN-prepared nurse practitioner for eight years in various settings, started the Elite Nurse Practitioner blog to help form an elite group of nurse practitioners who make what they deserve and are in control of their personal and professional lives. This blog and content provider is specifically tailored for NPs, by NPs.
Dedicated to assisting NPs in creating successful professional, personal, and financial lives, this blog provides practical real advice that benefits nurse practitioners and discusses everything from business start-ups to clinical advice to issues facing the profession and everything in between.
The courses, eBooks, and articles available in this blog are designed to help nurse practitioners increase their professional freedom and teach them how to start a profitable practice that can be done part-time.
This also offers the Elite Nurse Practitioner Certification Exam Review Course. This course is the ultimate "no BS" course that prepares prospective NPs to pass their FNP/ANP/AGNP certification exam. This course concisely teaches them how to pass their certification exams and includes a free bonus course on how to survive and succeed in the first year as new nurse practitioners. This claims to be the only course on the market that prepares candidates for their exams and their first year as new nurse practitioners.
Readers can connect with Justin Allan on LinkedIn or follow his Elite Nurse Practitioner YouTube channel.
Nurse Keith's Digital Doorway (Nurse Practitioner Career Advice)
Nurse Keith's Digital Doorway is a blog started in 2005 by Keith Carlson (RN, BSN, NC-BC) to provide career advice and offer commentary on current healthcare news and trends for savvy 21st-century nurses and healthcare providers.
Nurse Keith Carlson has more than two decades of experience in healthcare and nursing as an administrator, entrepreneur, and clinician. As an accomplished writer, speaker, podcaster, blogger, career coach, and nurse consultant, he has extensive knowledge of 21st-century nursing and carefully understands the challenges faced by healthcare organizations and nursing professionals.
Keith's nursing podcasts, The Nurse Keith Show and RNFM Radio, have reached listeners on six continents, and his message of savvy career advice for nurses has been featured by Nurse.org, Nurse.com, American Sentinel University, Working Nurse Magazine, StaffGarden, MultiBriefs News Service, NursingCE.com, American Nurse Today, and Health eCareers, among others.
Being a board-certified nurse coach (NC-BC), Keith has logged over 1,000 hours providing holistic career coaching for nurses throughout the United States.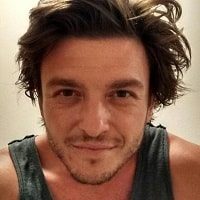 Matt Zbrog
Writer
Matt Zbrog is a writer and researcher from Southern California, and he believes nurse practitioners (NP) are an indispensable component of America's current and future healthcare workforce. Since 2018, he's written extensively about the work and advocacy of NPs, with a particular focus on the rapid growth of specialization programs, residencies, fellowships, and professional organizations. As part of an ongoing series on state practice authority, he's worked with NP leaders, educators, and advocates from across the country to elevate policy discussions that empower NPs. His articles have featured interviews with the leadership of the American Association of Nurse Practitioners (AANP), the National Association of Pediatric Nurse Practitioners (NAPNAP), and many other professional nursing associations.