An NP's Guide to Creating and Maintaining a CAQH Profile
Once a nurse practitioner becomes licensed and board certified, the NP will have to create a CAQH profile to bill through insurance parties. The Council for Affordable Quality Healthcare, Inc (CAQH) is an online storehouse of credentialing data for providers through a secure database. Insurance and credentialing companies pay for accessing this database.
According to BlueCross BlueShield, "The mission of CAQH is to improve healthcare access and quality for patients and reduce administrative requirements for physicians and other healthcare providers and their office staff."
Credentialing is necessary for clinicians to acquire the permit to work and serve the patients of their practice. Insurance credentialing is when the NP becomes an affiliate of insurance companies to make sure they can easily file reimbursement claims.
A CAQH profile allows insurance companies to enroll the NP as a provider with their plans. Ninety percent of health insurance companies use CAQH, which is a prerequisite for provider enrollment in most states. Providers are credentialed for their qualifications, licenses, certifications, and training.
What is a CAQH Profile?
Registering for a CAQH profile allows providers to self-report education, work history, malpractice history, and other demographics. This information creates an online credentialing profile so insurance companies can easily access and verify the details.
For example, when a license expires that is required by the insurance companies, instead of having to send updated documents to each insurance company individually, the NP can upload their new license to their CAQH profile. Now the updated license can be accessed by multiple insurance carriers whenever they want.
CAQH is mostly used by private payers. It is not authorized by Medicare, Medicaid, or Tricare. In other words, no government payers utilize this system since it is a paid software. CAQH's participating organizations deliver healthcare coverage for more than 300 million Americans. Therefore, the use of CAQH is not mandatory but highly encouraged.
A standard online form—the CAQH application—is the foundation of the CAQH ProView Service. The CAQH ProView service is the industry standard for collecting clinician data in member service resources and credentialing. Providers in all 50 states can freely enter their information on this platform. Through its electronic data collection system, the CAQH ProView is assisting in reducing unnecessary paperwork while saving millions of dollars in annual administrative costs for healthcare facilities and plans.
NPs will have to update and maintain their CAQH profile and credentials regularly. Payers will need the NP's CAQH ID number to access their profile. The NP should review their profile and attest to its accuracy every 90 days. Attestation is signing off on the CAQH profile at the end of the application process. Failure to attest will result in delays or insurance payers rejecting the application.
The profile must contain the most correct and up-to-date information. Each time the NP receives a new malpractice policy, license, or address, it is critical that they get this material updated in CAQH as soon as possible.
Creating a CAQH Profile
The first time the NP is building their CAQH profile, they must go to the CAQH Provider portal to register. It may take several hours to complete the profile initially due to the extensive information requested. The NP must type in their demographics and upload proof of licenses, malpractice insurance, and certifications. They must attest to the information provided before the insurance payers can use it. To prepare to build the profile, the NP can gather all of the information and documents they will need beforehand.
Some examples of material needed include copies of board certifications in each specialty, malpractice insurance information, work history and contacts, peer references, NPI numbers, state licenses with numbers and expiration dates, and DEA license information.
After delivering all of the required information to CAQH, at the end of the application, the NP with get a CAQH ID. This ID will provide access to their profile to any payer. Before the NP can give this ID to payers, they must sign an attestation letter to CAQH, guaranteeing that they have provided accurate information to CAQH and their profile is ready to be viewed by insurance companies.
On ProView's "Authorize" page, the NP can specify if they want to give global access to insurance plans and healthcare organizations or if they want to specify which companies can access their data. Only organizations the NP authorizes can access their information on the CAQH website.
Maintaining a CAQH Profile
Below are the various sections of a CAQH profile explained in depth:
Personal Information: The first part of a CAQH profile is the provider demographics. The NP will select which type of provider they are (ex: NP vs midwife). Their address and contact information on file should be up to date. Personal identification numbers, such as the NP's social security number, date of birth, and NPI number are requested. Additionally, the NP can select which languages they speak or are fluent in.
Professional IDs: Include each state license for the RN and NP licenses, with the license numbers, and expiration dates. If the state requires a furnishing license, include that license number as well. The NP will have to select which state they are currently practicing in. The NP can also include their DEA certification in this section. The NP must upload copies of all licenses to their profile.
This section also includes individual state Medicare and Medicaid numbers. Although government entities are not using the CAQH profile for credentialing purposes, the employer may require this information for credentialing on their end. So the NP should be sure to list these as well.
Education and Training: Document undergraduate and graduate education, dates, and location. This section also contains any additional training such as a residency. Professional school diplomas should be uploaded with this application.
Specialties: Document national specialty board certifications with numbers and expiration dates. The NP will need to upload copies of their certifications to their profile.
Practice Location: The primary practice location of the NP is recorded in this area. This will be the location's name, address, and phone number.
Hospital Privileges: Admitting and non-admitting hospital privileges are listed here.
Credentialing Contact: This is the main person handling credentialing for the NP's employer. Sometimes it is one person and other times, it may be a credentialing company.
Professional Liability Insurance: List each malpractice insurance carrier in chronological order. Include policy number and expiration dates. The NP will also need to upload copies of their insurance policies to their profiles.
Employment Information: In chronological order from the most recent position, document all relevant work history. The address, phone number, and contact information for each position must be detailed.
Professional references: In this part, the NP can specify the names and contact information of colleagues they have worked with in the past two years. These will have to be professional references and not just someone NP knows personally.
Disclosure: The last section comprises disclosures regarding any current or previous issues with hospital privileges, licensure, Medicare/Medicaid, or substance abuse. A section also asks if the NP has any current or previous malpractice claims. The NP will have to choose "yes" or "no" responses to the questions related to the above topics. If the NP selects yes, they must elaborate further on a prompt below.
Concluding Thoughts on CAQH Profiles
When changing jobs, it is common for the new employer to request the provider's CAQH ID. Enrolling the NP as a participating provider with their insurance plans requires the supporting information that the CAQH profile specifies.
As mentioned above, initially setting up a CAQH profile may take several hours, but updating it every 90 days can be quick. The NP must keep their CAQH ProView account with the most up-to-date information, to prevent any delays in credentialing or reimbursement.
Thanks to the CAQH portal, thousands of hours and dollars are saved annually on administrative tasks. It is an organized website with all relevant provider employment history and certifications. This tool will continue to be utilized and significant in the current state of healthcare.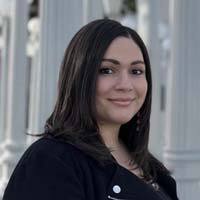 Sophia Khawly, MSN
Writer
Sophia Khawly is a traveling nurse practitioner from Miami, Florida. She has been a nurse for 14 years and has worked in nine different states. She likes to travel in her spare time and has visited over 40 countries.
Being a traveling nurse practitioner allows her to combine her love of learning, travel, and serving others. Learn more about Sophia at www.travelingNP.com.