Day in the Life of a Urologic Nurse Practitioner (NP)
"I think the future of urology is going to involve more NPs. There's a shortage of urologists right now, and it's predicted to get worse over the next five to ten years. Someone is going to have to fill that gap, and NPs are in a prime position to do that."
Gilbert M. Comola, MSN, Nurse Practitioner in the Department of Urology at Vanderbilt University Medical Center (VUMC)
Nurse practitioners (NPs) who specialize in urology focus on issues related to the upper and lower urinary tract system, which includes the kidneys, the ureters, the bladder, and the urethra. Urologic NPs may also treat conditions involving the reproductive system. Urology is an area that encompasses much of men's health, but as a field, it is gender agnostic: women may see a urologist for issues such as pelvic prolapse or pelvic floor disorders.
The US needs more expertly trained urology professionals. According to the American Urological Association (AUA), only 38 percent of US counties have a practicing urologist; the shortage is projected to worsen significantly as urologists retire and the Baby Boomers enter old age. Urology is still a small specialization for NPs, but it's a growing one. Urologic fellowship programs for NPs and other advanced practice providers (APPs) are smoothing the transition from general NP education to specialized practice.
Urology is an in-demand area of practice that offers NPs a wide variety of subspecialty options. It can also be a personable field: the best urologic NPs balance their sharp and specialized clinical skills with a laid-back attitude that puts patients at ease. To learn more about the urologic NP role, and where it's going, read on.
Meet the Expert: Gilbert M. Comola, MSN, ANP
Gilbert M. Comola, MSN, ANP, is a nurse practitioner in the Department of Urology at Vanderbilt University Medical Center (VUMC), where he is also the fellowship director of the urologic advanced practice provider fellowship. He earned his MSN from Goldfarb School of Nursing at Barnes Jewish College, and completed his urology fellowship at Washington University School of Medicine.
Comola's current clinical practice is housed within the division of reconstructive urology and pelvic health at VUMC. His clinical interests include men's health, erectile dysfunction, Peyronie's disease, and pelvic floor reconstructive surgery. Comola helped lead the design of the urologic NP fellowship program at VUMC.
The Evolving Role of the Urologic NP
While most urologic NPs choose to practice general urology, this is a specialty that contains multiple subspecialties within it. Urologic NPs can subspecialize in areas like urologic oncology, pelvic reconstruction, men's health, or endourology. There's also a potential surgical component, though urologic NPs who choose to subspecialize in surgery may need additional education and certification. But even in general urologic practice, today's urologic NPs will have exposure to most, if not all, of the subspecialty areas.
"Initially, urology NPs were limited to seeing patients with general problems," Comola says. "But the breadth of diagnoses we see now has expanded, and the trust we receive from our MD colleagues has increased significantly, too."
Most general urologic NPs work in a clinic setting, but they can work in an inpatient setting as well, where they'd do consults for urologic issues. Working in a hospital setting also requires a urologic NP to do some floor management, dealing with post-operative patients and handling discharges.
In a clinic, a urologic NP may act as a point person for all the patients who come in, performing a mix of primary care and urology. A typical day might see patients come in with a broad spectrum of issues: enlarged prostates, erectile dysfunction, urinary tract infections, women with lower urinary tract symptoms, incontinence, renal masses, and prostate cancer.
"Initially, there was a big problem with NPs coming into a specialty like urology, in that no one knew the best way to utilize them," Comola says. "But I think we're starting to figure that out."
Over the last decade, NPs, along with other advanced practice providers (APPs) like physician assistants (PAs), have been performing more and more in-office procedures of increasing complexity. Those procedures may include cystoscopy, which utilizes a fiber optic camera to evaluate lower urinary tract conditions, or a stent placement and removal after a renal transplant.
"I think the future of urology is going to involve more NPs," Comola says. "There's a shortage of urologists right now, and it's predicted to get worse over the next five to ten years. Someone is going to have to fill that gap, and NPs are in a prime position to do that."
The Value of Fellowships for Urologic NPs
Fellowship programs for urologic NPs facilitate the transition from foundational training to specialty practice. They're particularly valuable in specialty practice areas like urology, which have many subspecialization options. These programs, which typically last for a year, are a blend between traditional education and on-the-job clinical practice, and they provide some of the only formalized training for NPs and other APPs in certain specialty areas.
"When we started the fellowship here, we wanted NPs to leave it with the foundational skills to walk into any urology practice and immediately be productive," Comola says. "It can also help them choose which area of urology to subspecialize in, because they'll be exposed to all of them."
Urology fellowships also give urologic NPs additional experience working collaboratively in the urologic field. Most clinics will have medical assistants (MAs), physician assistants (PAs), registered nurses (RNs), and medical doctors (MDs) all working together, and in a purely hierarchical fashion. Interprofessional collaboration is an increasingly important skill, and it goes hand-in-hand with the clinical experience gained through a fellowship program.
"If you've never worked in urology as an NP, it's going to take you about six to 12 months to get oriented and up to speed," Comola says. "So when you finish a urology fellowship, you're very marketable. You're ready to perform procedures. You're ready to have more autonomy. It just makes the transition to practice so much easier."
Advocacy Issues for Urologic NPs
Urologic NPs have several advocacy issues under their domain, but their patient population skewing heavily male often requires a unique approach. Men tend to communicate differently (or not communicate at all) when it comes to health concerns, particularly if those health concerns are related to the reproductive system. Those concerns may sometimes be extremely serious, but the right approach for Comola is often a more laid-back one: it makes patients more comfortable about otherwise sensitive topics.
"If a patient is developing erectile dysfunction, especially at an earlier age, their chances of developing cardiac disease in the future are higher," Comola says. "So we have to have a conversation about that, about what's going on from a vascular standpoint in their body. Because if we don't take care of these issues now, they may have a lot of other health issues coming along soon. You can really change the direction of someone's life, and improve their health overall, just by talking about these things."
Urologic NPs are uniquely suited to talk to patients in this way. Their holistic, patient-centered approach makes them ideal for patient education, and the extra time they get with patients (compared to a urologist or urologic surgeon) can add an extra level of comfort and trust. Over time, more people might begin to see men's health issues as normal, and worthy of discussion rather than embarrassment.
"This is something I'm passionate about," Comola says. "I get to talk to patients about things that they normally would not speak about and let them know that there's hope out there for these issues. I enjoy that."
Resources for Urologic NPs
To learn more about the advocacy, education, research, and practice of urologic NPs, check out some of the resources below.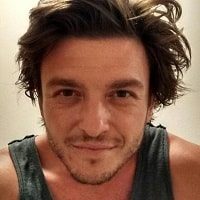 Matt Zbrog
Writer
Matt Zbrog is a writer and researcher from Southern California, and he believes a strong society demands a stronger healthcare system. Since early 2018, he's written extensively about emerging topics in healthcare administration, healthcare research, and healthcare education. Drawing upon interviews with hospital CEOs, nurse practitioners, nursing professors, and advocacy groups, his writing and research are focused on learning from those who know the subject best.