Day in the Life of an Orthopedic Nurse Practitioner
"The number of NPs in orthopedic practice has grown over the last decade, but there's still a tremendous need."
Michael E. Zychowicz, DNP, Clinical Professor, Duke University School of Nursing
The role of the nurse practitioner (NP) has changed significantly since its inception in 1965. The first NPs were focused solely on pediatric care and family health; today's NPs practice in a wide array of different specialties and subspecialties.
While most NPs are still trained in primary care, the data shows a continued maturation and diversification of the profession: only 40 percent of NPs list primary care as their clinical focus area. More and more, NPs are practicing in specialty and subspecialty areas, and a growing number of specialized education and training programs are cropping up to meet the extra demand.
Orthopedics is a specialty dealing with issues related to muscles and bones. If that sounds like a large swathe of medical territory, that's because it is: approximately one in three people in the US are affected by a musculoskeletal condition. However, the number of orthopedic NPs is still relatively small, and the number of specialty orthopedic NP programs even smaller. At the same time, both are growing, and orthopedic NPs are likely to be an increasingly important part of the healthcare workforce in the future.
This year's Bone and Joint Health National Action Week takes place October 12-20, 2022. It's an opportunity to learn about the most common conditions that affect our bones and joints, and also a time to recognize the health professionals who treat them. To learn more about the work, training, advocacy, and future of orthopedic NPs, read on.
Meet the Expert: Michael E. Zychowicz, DNP, ANP, ONP, FAAN, FAANP
Dr. Michael E. Zychowicz is a clinical professor of nursing at Duke University School of Nursing (DUSON). Since 2009, when he joined the DUSON faculty, he has held several leadership positions within the school. He is currently co-director for the Duke-Durham VA post-graduate primary care NP residency. He also leads the graduate-level veterans' health specialty and the orthopedic np specialty program that was developed with generous extramural funding through the Health Resources and Services Administration (HRSA).
Dr. Zychowicz's scholarly interests include advancing orthopedic practice and education and post-graduate training programs for NPs. He has a clinical interest in occupational back injuries and the impact of health beliefs on return to work time. He has been developing and exploring the use of virtual reality to teach distance-based students psychomotor skills allowing them to practice skills while away from a traditional nursing lab.
Dr. Zychowicz is the editor of the books Orthopedic Nursing Secrets and Introduction to Orthopedic Nursing, and has published several journal articles and book chapters on various orthopedic topics. He received the American Association of Nurse Practitioners (AANP) Award for Excellence in 2007, and was also selected for the Outstanding Orthopedic Nurse Award by the National Association of Orthopedic Nurses (NAON).
What Do Orthopedic NPs Do?
Orthopedic nurse practitioners (NPs) practice in some aspect of musculoskeletal care. That's a broad mandate, but it's still a relatively small nursing specialty: a 2018 survey found that only 1.5 percent of practicing NPs described orthopedics as their primary clinical focus.
"The number of NPs in orthopedic practice has grown over the last decade, but there's still a tremendous need," Dr. Zychowicz says.
Orthopedic NPs primarily work in private practices, but can also work in outpatient clinics and inpatient units. Notably, a 2016 survey by the American Orthopedic Association (AOA) suggested that over 75 percent of orthopedic surgeons had an NP and/or physician assistant (PA) on their surgical team.
The most common categories of musculoskeletal conditions treated by orthopedic NPs are degenerative disorders, orthopedic traumas, and sports injuries. They can choose to focus on a particular part of the musculoskeletal system, a specific type of intervention, or a certain patient population. One of the most popular subspecialties for orthopedic NPs is sports medicine, but there is a wide spectrum of subspecialty options to choose from, ranging from generalized orthopedics to ultra-niche areas like pediatric orthopedic scoliosis spine surgery.
Interprofessional Collaboration in Orthopedic Care
"Today's healthcare delivery is about coordinated care and about interprofessional teams," Dr. Zychowicz says. "Orthopedics is an example of that."
Regardless of their setting or specialization, an orthopedic NP will almost certainly work as part of an interprofessional team. This team will include a combination of physicians, physician assistants (PAs), nurses (RNs), medical assistants (MAs), physical therapists (PTs), and occupational therapists (OTs). It may also involve pain management specialists and other healthcare providers working across different specialties and healthcare facilities.
"We all work in overlapping roles," Dr. Zychowicz says. "We really garner additional opinions and advice in the most collaborative way. We don't work in silos anymore."
NPs are some of the most highly educated healthcare professionals within a care team. But the major differentiator is their nursing background: one that emphasizes a holistic, patient-centered approach to care. NPs are trained to consider social determinants of health and the individualized needs of each patient; they're also skilled at patient education and discharge instructions. One of the results of this type of care is it leads to improved patient outcomes such as shortened hospital stays and lower infection rates.
"Surgeons are laser-focused on surgically repairing bones, tendons, ligaments, and muscles, and that's awesome," Dr. Zychowicz says. "As NPs, we work very closely with the whole interprofessional team, and very holistically with the patient, to understand the wide range of a patient's needs. That's within our training and our experience as nurses, while it might have less emphasis with other clinicians' education and training."
The Evolution of Orthopedic NP Education and Training
Up until relatively recently, many orthopedic NPs relied on on-the-job training to give them the sort of specialized education they needed to practice orthopedics. The same can be said of many other specialties and subspecialties, but in orthopedics—which covers such a vast area of medical territory—it's particularly surprising. Even with medical school education for the physician role, which is significantly more mature than the NP's, the level of orthopedic-specific training is relatively low.
"Globally, there's a large burden of musculoskeletal disease," Dr. Zychowicz says. "In my opinion, that burden is not congruent with the number of practitioners going into the field of orthopedics to meet that need. It's also not congruent with the amount of time we focus on musculoskeletal care in graduate school."
For about a decade, the orthopedic NP specialty program at Duke School of Nursing was the only one of its kind; an HRSA grant provided half-a-million dollars over the course of three years to build it out. In orthopedics, the associated medical technology is expensive, and it can be a barrier for new programs: in particular, joint injection models and simulation gear, which give students practice with skills like putting needles into joints or reducing simulated fractures.
But realism is invaluable, and the students in the orthopedics specialty program at Duke gain the deep musculoskeletal knowledge they need to practice orthopedics in several different settings.
Residencies and fellowships are also a growing area of interest for NPs seeking specialization in areas like orthopedics, but these programs are structurally different from the program at Duke. Residencies and fellowships mix didactic learning with hands-on experiences, resembling a full-time job with a dedicated mentor; they're intended to ease the transition from education to practice for those new to the specialty area. While residencies and fellowships are an important factor in further legitimizing and growing NP specialties, they can't scale up in the same way a typical educational program, like the one at Duke, can.
"One of the big differences is the volume of people that we can handle," Dr. Zychowicz says. "We can educate 30 people in a year. In a residency program, typically we're talking about one, two, maybe three NPs. So there's a smaller throughput, but they still positively develop the workforce."
Advances in Technology for Orthopedic NPs
The rapid development of an mRNA vaccine to treat Covid-19 has buoyed hopes for similar breakthroughs in other disease areas, including in orthopedics. A biologic agent that could stimulate cartilage growth in joints, or inhibit the loss of cartilage in joints, would be a huge step in treating forms of arthritis. Furthermore, treatments could—like antihypertensives for blood pressure—address problems before they become severe.
"What is really exciting about the near and the long-term future is the emerging work that's being done in biomedical applications for orthopedics," Dr. Zychowicz says. "As we see technology improve to increase the speed and individualization of medication, I think we'll see a wide range of biologics that build upon what exists for conditions like rheumatoid arthritis (RA) and psoriatic arthritis (PsA), and that treat many more musculoskeletal diseases that are non-traumatic in nature."
Orthopedic NPs are also excited about how the field could benefit from other developing technologies like 3D printing, augmented reality, and telehealth. With 3D printing, researchers can potentially take a CAT scan of someone's knee, create a physical model of it, and then grow cartilage on the model that matches the joint identically. In the operating room, augmented reality glasses can allow a surgeon to pull up a CAT scan and overlay it with the patient's body.
Further advancements with mobile health devices, telehealth using augmented or virtual reality technology, and remotely controlled robotics could make it so that physical examinations are still highly technical, even highly tactile, and yet have the patient and provider in separate rooms—or separate counties.
Dr. Zychowicz envisions the possibility of outpatient telehealth orthopedic examinations being done in an analogous fashion to robotic-assisted surgery, where the clinician uses some type of controller that remotely controls a robotic arm to perform a physical examination of a patient, giving the clinician feedback about abnormal and normal joint motion and perhaps giving tactile feedback to the clinician during the exam through the use of virtual reality gloves.
"It's all in the very early stages, certainly," Dr. Zychowicz says. "But when this type of technology becomes widespread, these are game changers for medical care and orthopedic care."
Life as an Orthopedic NP
An orthopedic NP's day-to-day routine will vary based on their practice setting and their sub-specialty. However, there are some broad themes across orthopedics. This specialty suits the structural thinker: if the human body is a complex machine of interconnected parts, then the orthopedic NP is its master mechanic.
"The first time I got to assist in the operating room, I was assisting with a hip replacement, and the surgeon handed me a drill to ream out the hip joint," Dr. Zychowicz says. "As I was working on the hip joint, the drill in my hand, I was thinking: this is perfect, this is awesome, I can deal with this—the mechanical aspect of orthopedics just makes sense to me. That was the spark that got me excited about orthopedic practice and has stuck with me for the past 25 years as an NP."
Some NPs choose to practice in orthopedics because of that mechanical mindset. Others do so because they're interested in athletics and the area of sports medicine. Others join the specialty because they've suffered an orthopedic injury of their own in the past. This is a wide-ranging specialty, and more often than not, practitioners will see their patients improve over time, as opposed to some other specialty practice areas which focus more on the management of chronic conditions.
"One thing that's really satisfying about musculoskeletal care is that if you can't fix somebody's condition, with an immobilizer or surgery, for example, you can usually help them get to a better place," Dr. Zychowicz says.
Dr. Zychowicz is a veteran of the Army Reserve, and he and Duke School of Nursing have worked with the VA to partner together in a postgraduate residency program. Most veterans receive healthcare outside of the VA, and the partnership imparts residents with important skills around veteran care. Residents learn how to screen for PTSD, ask the right questions the right way, and handle the unique needs of veterans. According to Dr. Zychowicz, it's a partnership ideally suited to orthopedic care.
"Whether it's the premature onset of arthritis, post-traumatic arthritis, limb amputation, or chronic back pain, one of the main issues that veterans deal with is musculoskeletal health," Dr. Zychowicz says. "To be able to train people for veterans' healthcare, and blend that with orthopedic practice, and know I'm making an impact in the world, is just great."
Resources for Orthopedic NPs
To learn more about the work, research, and advocacy of orthopedic NPs, check out some of the resources below.
American Association of Nurse Practitioners (AANP): With over 118,000 members, AANP is the largest organization for nurse practitioners, and they play a crucial role in advocating for NPs and their patients across the nation. You can find information about their specialty practice group (SPG) for orthopedics here.
National Association of Orthopaedic Nurses (NAON): Formed in 1980, NAON is a nonprofit organization dedicated to enhancing the lives and careers of orthopedic nurses. They focus on educating practitioners, promoting research, and encouraging effective communication between orthopedic nurses and other groups with similar interests.
Orthopaedic Nurses Certification Board (ONCB): Established in 1986, ONCB promotes the highest standards of orthopedic nursing practice through the development, implementation, and coordination of all aspects of certification for orthopedic nurses.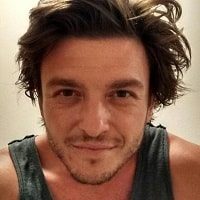 Matt Zbrog
Writer
Matt Zbrog is a writer and researcher from Southern California, and he believes a strong society demands a stronger healthcare system. Since early 2018, he's written extensively about emerging topics in healthcare administration, healthcare research, and healthcare education. Drawing upon interviews with hospital CEOs, nurse practitioners, nursing professors, and advocacy groups, his writing and research are focused on learning from those who know the subject best.