Day in the Life of an HIV Nurse Practitioner
"It's an exciting specialty because you are addressing, on an individual and community level, some of the health disparities that have such negative effects."
Janessa Broussard, Assistant Professor in HIV Care and Prevention, University of California, San Francisco (UCSF) School of Nursing
In June of 1981, the first mentions of what would eventually be known as HIV and AIDS appeared in the Centers for Disease Control and Prevention (CDC) Morbidity and Mortality Weekly Report (MMWR). Over the last 41 years, enormous progress has been made in how HIV is diagnosed, prevented, and treated, and nurse practitioners (NPs) are playing an increasingly important role in the future of HIV care.
HIV NPs work with patients at risk for (or living with) HIV. It's a young but impactful specialty that reaches far beyond its title: HIV NPs are a progressive, community-focused group of healthcare professionals for whom advocacy and clinical care go hand-in-hand. And they're increasingly being turned to for high-quality, patient-centered HIV care.
December is HIV/AIDS Awareness Month. It's an opportunity to spread awareness about how far medical science has come with HIV and AIDS, and also a chance to celebrate the crucial work with communities at risk for, and living with, HIV and AIDS. To learn more about the work and advocacy of HIV NPs, read on.
Meet the Expert: Janessa Broussard, MS, AGNP-C, AAHIVS
Janessa Broussard is an assistant professor in the hiv care and prevention concentration for the master of science program at the University of California, San Francisco (UCSF) School of Nursing. She earned her master of science in nursing (MSN) as an adult geriatric primary care nurse practitioner with an HIV focus from UCSF. She is a certified American Academy of HIV Medicine Specialist (AAHIVS).
Before joining the faculty at UCSF, Broussard served in several roles at the San Francisco AIDS Foundation, including senior director of clinical services and vice president of medical affairs. She is currently completing her PhD in nursing with a focus in HIV prevention and management at UCSF.
The Evolution of the HIV NP Role
"Although they haven't been featured as much, nurses have been at the forefront of HIV care since the start of the epidemic," Broussard says. "There was this massive increase in need for medical care, as many people were getting very sick. The medical community didn't understand what was causing people to get so sick or how HIV was transmitted. People were suffering and dying. Nurses really jumped in to care for patients impacted by HIV."
In the early days, HIV care more resembled palliative care: easing a patient's suffering and providing comfort. This was also the beginning of HIV care's intersectionality, involving areas like mental health, public health, and patient advocacy.
Today, HIV care is much more mature, involving prevention, testing, and treatment, but the intersectionality remains, and the holistic approach of NPs is a significant asset in addressing the complex additional needs of patients in these settings.
"Although the focus is HIV, HIV providers address many other important essential areas," Broussard says. "Many of the populations that are at-risk and impacted by HIV also have other significant needs that have been absorbed into HIV care out of necessity."
Those other issues include substance use, injection drug use, homelessness; they can also intersect with LGBTQ+ health concerns. Furthermore, the evolution of antiretroviral treatments means that patients diagnosed with HIV live longer, which can result in more complex chronic conditions.
But NPs are ideally suited to provide patients with long-term continuity of care and address these added dimensions of patient complexity. A 2022 analysis of 68 HIV care sites found that HIV NPs provided care similar to that of physician HIV experts, and better than that of physician generalists.
"NPs are great at addressing the whole patient, and focusing on what the patient is prioritizing," Broussard says. "Sometimes I might want to get a patient back on antiretrovirals, which will control their HIV. But I see many amazing trans patients, and their priorities might be to get their gender-affirming hormones or gender-affirming procedures. We have to provide high-quality HIV primary care, but managing other conditions is essential."
A Typical Day for an HIV NP
An HIV NP's clinical day will depend on their specific setting and patient population. In HIV care especially, the setting can be vastly different from what a typical primary care NP is used to. Non-traditional settings work best for some populations in HIV care, and HIV NPs go to where their patients are.
"One of my most successful practices was in a syringe access site," Broussard says. "The people who came in were often more at risk for HIV and/or not receiving ongoing care, so it made sense to provide clinical care in a place that would be easily accessible. Individuals trusted the staff who worked at the syringe access site and were getting multiple needs met. People began to open up about their health conditions or symptoms and agree to be seen by a provider in our walk-in clinic. NPs are trained to function in non-traditional settings, where you just have a backpack, and you're doing everything you can, as opposed to having a medical assistance room and other support structures."
Generally speaking, an HIV NP's day will be split between providing HIV care and non-HIV care. HIV, Broussard says, is relatively simple: it requires ordering lab work, prescribing medications, and ensuring that a patient's priorities are met. Improvements in antiretrovirals, in particular, have streamlined the process, allowing some patients to get a shot every month, or every other month, instead of taking pills. Even in HIV diagnosis, which can be particularly intense, HIV NPs work to give their patients the reassurance, education, and options they need to go forward.
"You're caring for the broad spectrum of people, from teens to those late in life," Broussard says. "HIV affects every color, gender identity, and sexual orientation. You are caring for people who are at risk of acquiring HIV and people who have been living with HIV for decades. People often have a lot of needs beyond HIV."
Non-HIV care includes supplying patients with and educating them about, pre-exposure prophylaxis (PrEP), gender-affirming care, and testing for sexually transmitted infections (STIs). It can also include managing chronic conditions such as diabetes and hypertension. But particularly important in this specialty is a consideration of the social determinants of health; HIV NPs frequently need to collaborate with other medical and non-medical professionals in the community to support their patients fully.
"It's an exciting specialty because you are addressing, on an individual and community level, some of the health disparities that have such negative effects," Broussard says. "You can really have an impact, helping patients access basic necessities and resources, as well as provide high-quality care."
Advocacy Issues for HIV NPs
Advocacy is deeply entwined with the HIV NP role. The patients most at risk for or living with HIV are generally vulnerable and underserved communities, and well-documented disparities exist for Black, Latinx, and people of color in accessing care. Advocating for more plentiful and reliable access to PrEP and other sexual health services is essential, but it requires an understanding of how all aspects of a person's identity can impact their ability to seek out and continue HIV care.
"You can't help but become an advocate," Broussard says. "A lot of people who are attracted to this field are focused on the community and approach their practice with a non-judgmental, harm-reduction perspective. There's overlap with the communities that we're serving, so the team, in a way, resembles the patients that we're caring for. It's a great environment to be in."
Another key point of advocacy for HIV NPs is Ending the HIV Epidemic in the US (EHE), an umbrella initiative focused on scaling up four science-based strategies that can end the epidemic: diagnosis, treatment, prevention, and response. The initiative's goals include reducing new HIV infections in the US by 90 percent by 2030.
"Higher levels of viral suppression will really decrease the transmission of HIV," Broussard says. "But many of the other issues that are impacting people who are at risk for or are living with HIV are also essential."
The Future of HIV Care and HIV NPs
The last 40 years have seen tremendous change in the realm of HIV care. Since the first FDA approval of antiretroviral drugs in the 1980s, there have been several breakthroughs: first, making antiretrovirals safer and with fewer side effects; and, over the last few years, the development of injectable antiretrovirals and the use of antiretrovirals for prevention (e.g., PrEP). Today's HIV care looks nothing like that of the past, and the future could be radically different, too.
"There's a bit of a generational shift going on," Broussard says. "The generation of NPs and RNs who were there at the outset of the epidemic are nearing retirement age. There's a real opportunity for NPs to innovate, to create new models of care and settings for care. People at risk for or living with HIV need providers to address their HIV, mental health, substance use, chronic health condition, preventative care, and other health needs in the same visit."
Broussard is hopeful that HIV NPs will continue to move into more non-traditional settings to meet patients where they are. Safe injection sites, which continue to meet resistance from some politicians and members of the public, can be a valuable resource in reducing HIV transmission and aiding in HIV education, prevention, testing, and treatment.
The future should also see more movement towards additional specialization for HIV NPs. Already, UCSF and UCLA have a one-year post-master's program for NPs to get extra training in mental health and trauma-informed care. Ideally, this means more HIV NPs will be better able to treat the wide range of needs of the patient in front of them, rather than having to write as many referrals. And the role of the HIV NP will continue to stretch outside the boundaries of its name.
"HIV NPs have always adapted, and we'll continue to," Broussard says. "Intersectionality is becoming a bigger topic. We can't just think of an individual as one part of their identity: that they are LGBTQ+, or Black, or living with HIV. We have to figure out a way to bring everything together for each person. That's the only way that we're going to help people become and remain virally suppressed, as well as engaged in care."
Resources for HIV/AIDS NPs
To learn more about the current state of HIV care and prevention and find ways to get involved, check out the resources below.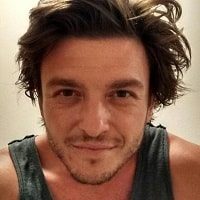 Matt Zbrog
Writer
Matt Zbrog is a writer and researcher from Southern California, and he believes a strong society demands a stronger healthcare system. Since early 2018, he's written extensively about emerging topics in healthcare administration, healthcare research, and healthcare education. Drawing upon interviews with hospital CEOs, nurse practitioners, nursing professors, and advocacy groups, his writing and research are focused on learning from those who know the subject best.