Day in the Life of a Certified Nurse-Midwife (CNM): Two Experts Share Their Perspectives
"The best part about being a midwife is developing relationships with so many people throughout their life. And having the privilege of being with people, especially first-time parents, at that moment when they become a family—nothing, to me, surpasses that."
Dr. Karen Jefferson, Director of Midwifery Practice and Education for the American College of Nurse-Midwives
Women in the U.S. are significantly more likely to die from complications related to pregnancy or childbirth than in other rich, developed nations. According to data from the Organisation for Economic Cooperation and Development (OECD), maternal mortality rates in America are twice as high as they are in Canada and France, and ten times higher than they are in New Zealand and Norway. The majority of these deaths occur after childbirth and are largely preventable.
One of the reasons for this disparity in outcomes is that the U.S. has an overall shortage of maternity care providers relative to the number of births. In many other countries, midwife-led care models are a critical part of pregnancy, childbirth, postpartum care, and women's health. Entities such as the World Health Organization (WHO) recommend midwives as an evidence-based approach to reducing maternal mortality, and several studies have found midwife-led care for women with healthy pregnancies is comparable or preferable to physician-led care in several areas.
In the U.S., Certified Nurse-Midwives (CNMs) and Certified Midwives (CMs) practice a full range of primary healthcare services for women from adolescence to beyond menopause. According to the American College of Nurse-Midwives (ACNM), these services can include:
Primary care services
Gynecologic and family planning services
Preconception care
Care for the mother during pregnancy, childbirth, and the postpartum period
Care of the normal newborn during the first 28 days of life
Treatment of male partners for sexually transmitted infections
These services, and many others, are provided by CNMs and CMs in partnership with women and families.
America's midwives have a crucial role to play in helping to reduce health disparities, improve health outcomes, and decrease maternal and neonatal mortality rates. But when it comes to supporting, empowering, and utilizing midwifery, the country's public policy has some catching up to do.
To learn more about life as a CNM or CM, and the future of midwifery in the U.S., read on.
Meet the Experts
Mary R. Franklin, DNP, CNM, FACNM
Dr. Mary Franklin is an Assistant Professor at Case Western Reserve University's Frances Payne Bolton School of Nursing, where she is also Director of the Nurse Midwifery Program. She received her BSN, MSN, and DNP from Case Western Reserve University. Dr. Franklin's teaching responsibilities include maternity and newborn nursing, informatics, and well woman gynecology courses.
Dr. Franklin has received the Most Outstanding Nurse Midwife Award from the Northeast Ohio Chapter of the American College of Nurse-Midwives; the Ohio Exemplary Midwife Award from the Ohio Chapters of the ACNM; and the Clinical Star Award from the ACNM. She became a Fellow of the ACNM in 2021.
Karen Jefferson, DM, CM, FACNM
Dr. Karen Jefferson is the Director of Midwifery Practice and Education for the American College of Nurse-Midwives, the professional association for Certified Nurse-Midwives and Certified Midwives. She is adjunct faculty at Thomas Jefferson University, where she was formerly the Program Coordinator for the Doctorate in Midwifery program.
For 17 years, she co-owned a private midwifery practice in New York City, attending births at home. A State University of New York-Downstate graduate, Dr. Jefferson is a former member of the board of directors of the ACNM and the past president of the New York State Association of Licensed Midwives. Her advocacy work helped pass two major midwifery bills in NY, and she is now working to support licensure for Certified Midwives in all 50 states. Her scholarly focus is on strengthening midwifery associations as well as changing public policy surrounding licensure and regulation of midwives in the U.S.
The Roles of the Certified Nurse-Midwife (CNM) and Certified Midwife (CM)
A common misconception in the United States is that midwifery is a specialty of nursing, but it's not; it's a profession. Part of the misunderstanding is related to formal titling. Since the mid-1990s, there have been two paths to certification by the American Midwifery Certification Board (AMCB): either as a Certified Nurse-Midwife (CNM) or as a Certified Midwife (CM).
CNMs enter midwifery education as RNs or APRNs, while CMs enter midwifery education with undergraduate health and science prerequisites. But the graduate-level education, certifying exam, and scope of practice are identical for both CNMs and CMs.
"We have a confusion in this country about midwifery as a specialty of nursing," Dr. Jefferson says. "But in terms of how midwifery is practiced by CNMs and CMs, we're midwives. Our professional organization (ACNM) is dedicated to defining midwifery as a profession."
Currently, CNMs are licensed in all 50 states. CMs are only licensed in nine, but the number is growing. Midwifery as a profession is growing, too, having expanded well beyond its roots in perinatal care.
"Since the mid-1990s, CNM/CM educational programs have not only incorporated primary care into their curriculum but also extensive content on sexual and reproductive health, including care of LGBTQI and gender non-conforming individuals," Dr. Franklin says. "The CNM/CM role now encompasses a wide variety of patient populations and work settings."
The Work of the Certified Nurse-Midwife (CNM) and Certified Midwife (CM)
"For CNMs and CMs in practice, the typical day will depend on the setting," Dr. Franklin says. "Midwives who are providing care in the office will typically have a set schedule of patients and predictable hours. Midwives who are providing intrapartum care may have predictable hours or may be on call to attend patients in the labor and birth setting. Some midwives work in only the office or birth setting in a given week, while others may have a mixed schedule of office and birth setting work in the same week."
The majority of midwives in America work in hospitals, but they can also work in birth centers, in private practice, in other health clinics, or in facilitating home births. Midwives may see prenatal patients and gynecology patients, perform postpartum visits, attend childbirths, provide well-woman care, or offer health screenings. The client-centered approach that midwives take has been shown to lead to a more efficient use of health system resources, including fewer unnecessary and potentially harmful interventions, and improved patient satisfaction and health outcomes.
"The best way to practice midwifery care needs time," Dr. Jefferson says. "There are productivity constraints, depending on the setting, but we try to schedule longer visits, so there's time for people to ask questions. The heart of midwifery is relationship-building, and that extra time allows us to establish relationships with people."
Top Advocacy Issues for Certified Nurse-Midwives (CNMs) and Certified Midwives (CMs)
Maternal and neonatal mortality is a major issue in the U.S., but the overall numbers can obscure an even more alarming statistic: maternal mortality rates are twice as high for Black women in America. Stronger support for access to postpartum care, paid maternity leave, and midwifery education can help.
"Reducing maternal and neonatal mortality, particularly for individuals of color, is a main focus of health policy work for CNMs/CMs," Dr. Franklin says. "To address the health disparities in maternal and neonatal mortality, we need to educate and support more midwives of color. Outcomes for vulnerable populations are better when caregivers are representative of their clients, and increasing the numbers of midwives of color is a strong initiative in the CNM/CM community."
Today, midwifery education doesn't enjoy the same federal benefits that medical education does. Graduate Medical Education (GME) funding exceeds $15 billion per year, and that money helps support hospitals in training medical residents, but it doesn't extend to midwives or midwifery education programs.
"The lack of federal funding for midwifery education is a pressing advocacy issue," Dr. Jefferson says. "We're competing with residents and medical students for births in hospitals, and the hospital almost always chooses the medical resident, because they get paid to educate them."
The Midwives for Maximizing Optimal Maternity Services (MOMS) Act, first proposed in 2019 and on the 2021 legislative agenda, would begin to rectify this disparity. The act would authorize two federal funding streams to support basic and graduate nursing and midwifery education and training programs, with a specific focus on support for clinical preceptors and designated funding to increase racial and ethnic representation within midwifery programs.
ACNM sees the act as a critical step in addressing the health disparities that disproportionately affect Black women and women of color.
"The demand for midwives is strong and is expected to continue," Dr. Franklin says. "CNMs/CMs can provide sexual, reproductive, primary, and perinatal health care in a variety of settings to a variety of populations. And we are working to increase the diversity of CNMs and CMs with the goal of having a more diverse workforce that can more effectively address the issues facing vulnerable populations."
The Future for Certified Nurse-Midwives (CNM) and Certified Midwives (CMs)
One emerging trend in midwifery is non-hospital births. While most births in America still occur in hospitals, the Covid-19 pandemic saw an increased interest in community births, either in birth centers or in homes. This has created the opportunity to collect more evidence of the safe and satisfying care that midwives provide in community settings.
Regardless of the setting, the future of midwifery rests in its critical role of addressing maternal and neonatal mortality rates. State and federal policy in the U.S. would do well to better empower the profession. Expanded insurance coverage, full scope of practice in every state, greater licensure recognition, better educational funding, and increased access to midwife-led care would increase the overall health of American women, parents, and children.
Midwifery, as a profession, will continue to support equitable, ethical, and accessible healthcare. It's a field that's predicated upon a compassionate partnership between practitioner and patient, and an individualized approach that prioritizes watchful waiting and non-intervention in the absence of complications. For both Dr. Jefferson and Dr. Franklin, midwifery is a challenging but rewarding profession.
"The most rewarding part of midwifery is the ability to make a difference in a patient's life," Dr. Franklin says. "That could include providing a positive first pelvic exam experience for a young woman, facilitating a patient to have exactly the type of birthing experience they want, or providing advice and support that helps a patient through a crucial or difficult time."
"The best part about being a midwife is developing relationships with so many people throughout their life," Dr. Jefferson says. "And having the privilege of being with people, especially first-time parents, at that moment when they become a family—nothing, to me, surpasses that."
Resources for Certified Nurse-Midwives (CNMs) and Certified Midwives (CMs)
Midwifery has ancient roots, but it's a profession that's continuing to evolve to this day. To learn more about midwifery, and where it's going, check out some of the resources below.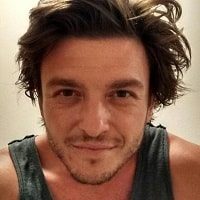 Matt Zbrog
Writer
Matt Zbrog is a writer and researcher from Southern California, and he believes a strong society demands a stronger healthcare system. Since early 2018, he's written extensively about emerging topics in healthcare administration, healthcare research, and healthcare education. Drawing upon interviews with hospital CEOs, nurse practitioners, nursing professors, and advocacy groups, his writing and research are focused on learning from those who know the subject best.