A Bona Fide Guide to Life as a Gastroenterology NP: Three Experts Weigh In
"If you have an interest in the GI specialty, there is a lot of opportunity in GI nursing to carve out your area of interest to build a practice. There are GI fellowships available nationally to new graduates, and most practices offer mentoring with training periods. Getting into GI nursing has been the most rewarding thing I have ever done."
Paula Cox-North, PhD, Associate Teaching Professor in the School of Nursing at the University of Washington, Research Committee Chair for the Society of Gastroenterology Nurses and Associates (SGNA)
Nurse practitioners (NPs) and other advanced practice providers play an increasingly important role in the American healthcare system. These are expertly trained health professionals capable of providing high-quality, cost-effective care to an aging population with varied needs. NPs deal in far more than just primary care: since the NP role was established in 1965, it's grown to include a number of specializations, including gastroenterology.
"NPs have been called the best-kept secret in healthcare," said Kathryn Jack, MSN, APRN, FNP-BC, FAANP, Co-Chair of the Gastroenterology Specialty Practice Group for the American Association of Nurse Practitioners (AANP) in 2021. "As the years have passed, more and more individuals have become familiar with our profession and holistic approach, and seek our NP appointments and our consults on patients."
"I have been in this field for 15 years, and it has developed substantially over that period of time," said Amanda Chaney, DNP, ARNP, FNP-BC, FAANP, Co-Chair of the Gastroenterology Specialty Practice Group for AANP in 2021. "When I started, we were utilized much like support staff. I have seen this transition to a much more autonomous practice where we have a unique footprint in caring for patients."
The Work of Gastroenterology NPs
Gastroenterology NPs, sometimes referred to as GI NPs, work with patients with illnesses and disorders related to the digestive system or the gastrointestinal tract. And they have their work cut out for them. According to the CDC, more than 37 million Americans receive a digestive disease diagnosis from their primary care physicians each year. Another nearly 8 million receive the diagnosis in an emergency room.
Today, there are GI NPs who specialize in very specific aspects of GI, such as inflammatory bowel disease (IBD), motility, and cancer. In contrast, others may specialize in specific organs, such as the pancreas. As part of a broader team, they make GI healthcare more efficient, cost-effective, and compassionate.
"The broad lens that NPs bring to patient care has enhanced patient outcomes in this specialty," Dr. Chaney says. "I suspect that will continue."
Since the late 1990s, NPs have been employed by many gastroenterology practices because of the patient-centered, high-value care they can provide in a variety of practice settings. GI NPs work in tandem with their GI colleagues and inter-professionally across multiple specialties to offer better working relationships for GI practices and continuity of care for patients. They practice in multiple parts of the care cascade, from outpatient settings to inpatient settings, caring for patients with acute illnesses, diagnosing and managing chronic GI and liver diseases, and in some cases, performing screening colonoscopies and flexible sigmoidoscopies.
Advocacy for Gastroenterology NPs
"Patient advocacy is an essential part of GI nursing, and one that is threaded throughout all of the work that gastroenterology nurses and associates do," says Paula Cox-North, PhD, ARNP, an Associate Teaching Professor and Program Lead for the Adult-Gerontology Nurse Practitioner Primary Care Track in the School of Nursing at the University of Washington, and Research Committee Chair for the Society of Gastroenterology Nurses and Associates (SGNA).
Professional advocacy is built on top of the cornerstone of patient advocacy, manifesting itself in issues like safe nurse-to-patient ratios, infection prevention, and safe sedation protocols. Professional associations such as AANP and the SGNA play a key role in coordinating advocacy efforts and continuing education programs that benefit not only GI NPs, but also the patients they serve.
"SGNA is integral in helping GI nurses and associates with advocacy, continuing education opportunities, and access to clinical guidelines and open-forum discussion boards for members," Dr. Cox-North says. "SGNA also supports broader community healthcare initiatives focused on colorectal cancer screening and legislation aimed at improving patient care and access for individuals with GI conditions."
Another opportunity for advancement through professional advocacy is in the increased training and credentialing of GI NPs to perform endoscopies. The current number of NPs credentialed to perform endoscopies is still quite low, but recent studies have found that GI NPs can offer this procedure safely and effectively. Increasing the number of GI NPs trained to do endoscopies could represent a cost-effective resource for cancer screening and health maintenance in underserved populations.
It's still early days: moving the needle on this issue would require legislative action, along with buy-in from academic centers in providing the proper training for NPs.
Fellowships for Gastroenterology NPs
Fellowships are a small but increasingly important resource for NPs transitioning into specialty areas like gastroenterology. They provide a transitional pipeline between education and the workforce: recent NP graduates in fellowship programs spend a year studying, and practicing, their preferred specialty.
"To start in gastroenterology, as a new graduate, without having any training, would be very challenging," says Ashley M. Salamone, MSN, CRNP, the lead GI NP at Johns Hopkins Hospital. "Here at Hopkins, we offer an NP fellowship in gastroenterology and hepatology. It really opens the fellows' eyes to the wide breadth of gastroenterology and everything it has to offer. At the conclusion of the program, our fellows feel prepared to enter into the GI workforce, having built a strong foundation of education and undergone a rigorous training program. Both education and training are fundamental in setting the stage for a successful career."
NP fellows in programs like the one at Hopkins will rotate through both inpatient service and outpatient clinics, in addition to endoscopy procedural exposure. Throughout the program, NP fellows will rotate through gastroenterologists who subspecialize in a wide variety of areas: inflammatory bowel disease (IBD); pancreaticobiliary disease; motility and neurogastroenterology; gastrointestinal oncology; transplant hepatology; and management of patients undergoing endoscopic procedures.
The fellowships, like the specialty itself, are challenging, diverse, and rewarding. Admission to the program is competitive, and candidates must submit an application, a statement of interest, letters of recommendation, and a current resume or CV. Preference in this program is given to applicants who can commit to working at Johns Hopkins for a year post completing the program.
Life as a Gastroenterology NP
"Gastroenterology is a niche field for NPs," Salamone says. "Being a part of it, you get to see a lot of interesting patients and a lot of interesting pathology outside of routine internal medicine. You can see patients ranging from what we'd consider the bread and butter of gastroenterology, so straightforward acid-reflux, as an example, to very critical, highly complex patients with lots of medical comorbidities and significant gastrointestinal disease. The variety makes it really fascinating, and a continuous source of learning. But you also have a profound ability to make a difference in patients' lives by treating their symptoms, which is highly rewarding."
Gastroenterology may be a niche field for NPs, but it's a growing one both in size and responsibility. GI NPs are increasingly looked to as counterparts by their physician colleagues and incorporated into more and more medical practices. Especially as the national population ages, the continued contributions of GI NPs will be critical in lowering overall costs, increasing patient access, and improving patient outcomes.
"In 2021, the environment is very accepting of NPs and their capabilities in treating patients with gastrointestinal diseases," Salamone says. "There is certainly a need throughout the country for GI NPs, and I expect that the job market for them will continue to flourish."
Resources for Gastroenterology NPs
Gastroenterology is a growing niche within the NP community, and GI NPs can look to a number of professional associations and academic journals for advocacy, research, and networking. To connect with the wider community of GI NPs, check out some of the resources below.
American Association of Nurse Practitioners (AANP): With over 118,000 members, AANP is the largest organization for nurse practitioners. Their Gastroenterology Special Practice Group (SPG) offers GI NPs the opportunity to collaborate with colleagues who share an interest or clinical expertise in gastroenterology.
American Society for Gastrointestinal Endoscopy (ASGE): ASGE seeks to be the leader in advancing patient care and digestive health by promoting excellence and innovation in endoscopy. They host numerous GI-centric resources on their website, including guidelines for non-physician endoscopy.
American Gastroenterological Association (AGA): Founded in 1897, AGA is a trusted voice in the GI community, with over 16,000 members across the globe. In addition to clinical guidelines, networking opportunities, and academic publications, they offer a resource center specifically for NPs in the field of gastroenterology.
Society of Gastroenterology Nurses and Associates (SGNA): Dedicated to the safe and effective practice of gastroenterology and endoscopy nursing, SGNA promotes education, research, advocacy, collaboration, and professional development amongst its members and the community at large.
American Journal of Gastroenterology (AJG): Published through the American College of Gastroenterology (ACG), AJG is the leading clinical journal covering gastroenterology and hepatology, providing practical and professional support for clinicians dealing with the gastroenterological disorders seen most often in patients.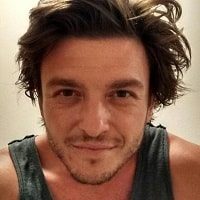 Matt Zbrog
Writer
Matt Zbrog is a writer and researcher from Southern California, and he believes a strong society demands a stronger healthcare system. Since early 2018, he's written extensively about emerging topics in healthcare administration, healthcare research, and healthcare education. Drawing upon interviews with hospital CEOs, nurse practitioners, nursing professors, and advocacy groups, his writing and research are focused on learning from those who know the subject best.