Day in the Life of a Pain Management NP: Three Experts Share Their Perspectives
"There are so many opportunities in the pain management field. There's something for everyone. It's just a matter of what your preference is."
Maureen Cooney, DNP, FNP-BC, President of the American Society for Pain Management Nursing (ASPMN)
Pain is the most common reason that people seek out medical attention. But the ways in which pain is understood, treated, and managed have changed drastically over the course of history. In Ancient Greece, Hippocrates believed pain to be the result of an imbalance in one's vital fluids; Aristotle viewed pain not as a sensation but an emotion. Before the Renaissance, the primary method of treating pain was prayer. It wasn't until the 17th century that Rene Descartes theorized that the human body operated more like a machine, and that pain was the result of distress or disturbance in a specific area being signaled back to the brain.
It's surprising that for a condition so universal to the human experience, the medical specialties surrounding pain are so young. Pain medicine only emerged as a modern medical specialty in 1978, and the American Society for Pain Management Nursing (ASPMN) wasn't formed until 1990; pain management as a specialty practice area for NPs is even younger.
But the ways in which we understand, treat, and manage pain are continuing to evolve at a rapid pace, applying increasingly nuanced and individual approaches to what was once seen as a uniform symptom.
Pain management NPs are at the forefront of that evolution, helping to pioneer the biopsychosocial model of pain management and push the field forward through research into multimodal methods of treating pain. Pain management NPs work across every patient demographic, and within a wide range of different disease presentations. For such a young specialty, there's enormous progress being made—and the ways we treated pain 20 years ago may soon start to have more in common with Ancient Greece than today.
To learn more about the work, the advocacy, and the future of pain management NPs, read on.
Meet the Experts
Maureen Cooney, DNP, FNP-BC
Dr. Maureen Cooney is a Pain Management Nurse Practitioner at Westchester Medical Center, an Adjunct Associate Professor in the Family Nurse Practitioner Program at Pace University, and President of the American Society for Pain Management Nursing (ASPMN).
Dr. Cooney earned her BS and MS in nursing from Pace University, and her DNP from Case Western Reserve. She has extensive experience in acute pain management, critical care, and nursing education.
Teri Reyburn-Orne MSN, RN-PMGT, PPCNP-BC, CPNP-AC, AP-PMN
Teri Reyburn-Orne is the Interim Associate Director of Chronic Pain Services, Lead Advanced Practice Provider (APP) for non-anesthesia APPs, Instructor, and Acute Pain Nurse Practitioner at the University of Colorado, School of Medicine, Section of Pediatric Anesthesia. As such, she provides acute and chronic pain management for patients at Children's Hospital Colorado.
Reyburn-Orne is currently serving as the President-Elect of the American Society for Pain Management Nursing (ASPMN). She earned her BSN and MSN from the University of California, San Francisco, and her post-master's certificate at Wright State University. She is dual-boarded as both an Acute and Primary Care Pediatric Nurse Practitioner. She has extensive experience in both acute and chronic pediatric pain management.
Janet Vaughan, MS, NP
Janet Vaughan is an Associate Professor at the University of Rochester School of Nursing, and the Senior Nurse Practitioner in the Anesthesia Pain Service at the University of Rochester Medical Center, where she is also the Director of Clinical Operations for Anesthesia Research.
Dr. Vaughan earned her master's as a family medicine nurse practitioner from the University of Rochester School of Nursing. She has extensive experience in clinical research and in providing ongoing clinical care for patients with malignant and non-malignant pain conditions.
The Role of Pain Management NPs
"When I first got started, I thought that the field of pain management might not be challenging enough for me from an academic perspective, that the science wouldn't be deep enough," Dr. Cooney says, with a laugh. "I thought, okay, I just need to learn a couple of drugs and that's it. But as I started to learn about pain management, I learned how much I didn't know about it. There is a very deep body of knowledge that's required and the science is ever-growing. It's not something you'll become bored with. There are so many opportunities in the pain management field. There's something for everyone. It's just a matter of what your preference is."
"For someone who specializes in GI or endocrinology, their main focus is that disease process, and they don't have to understand or interact with multiple disease processes," says Reyburn-Orne. "But as pain management specialists, we not only have to know pain management; we also have to know the intricacies of the disease of the patient that we're serving."
Pain can manifest anywhere and pain management is a specialty that houses several subspecialties: pediatric pain management can come with different concerns than adult pain management, and outpatient pain management can involve different considerations than inpatient pain management. Within those sub-specialties, pain management NPs take a holistic approach that assesses pain on a hyper-individual level, taking into account not only specific disease processes but also the biological, psychological, spiritual, and sociological factors of each patient.

"When you're talking about pain, a lot of people still think, it's okay, just get over it," Reyburn-Orne says. "They don't understand the long-term effects of untreated and undertreated pain. Pain management is a lot of wrapping your mind around how you're going to deal with where you are right now. And we need to be looking at the whole person, not just handing out a pill because pain is very complex. It has to go through the brain, and so you can utilize that brain to help you treat pain."
"When people are looking at going to a specialist in an outpatient setting, it's because other things have failed, and you are then often the last resort in trying to help people for the condition that they have," Vaughan says. "You have to have a commitment to finding something that's going to work for that person. It's sometimes very difficult, but that's what makes it rewarding."
The Typical Day of a Pain Management NP
Pain management is a collaborative and interdisciplinary specialty, and pain management NPs will often work together with physician assistants (PAs), attending physicians, and pharmacists to manage a patient's care.
Pain management NPs in the inpatient setting work closely with staff nurses and depend upon their input for further information about patients' pain and responses to treatment plans. A typical day generally involves consulting and evaluating patients, then designing and implementing a treatment plan, but within that framework, there's a huge amount of variability day-to-day and patient-to-patient.
"One of the things about inpatient pain management is that your day is completely unpredictable," Reyburn-Orne says. "You have to enjoy not knowing when you walk in what the day holds for you. We see postoperative pain patients with epidural catheters or regional blocks. We see oncology patients and GI patients. We see patients who have been in motor vehicle accidents, ski accidents, and experienced other forms of physical trauma."
"The less predictable parts of the day are where we'll get called to a trauma patient in the emergency department, or to a patient with intractable pain in the PACU," Dr. Cooney says. "Those are the things you don't calculate into the day."
"In the outpatient area, we do all types of procedures for different pain conditions," Vaughan says. "We do celiac ganglion blocks; cervical, thoracic, and lumbar epidurals; stellate and lumbar-sympathetic blocks for complex regional pain. Also sacroiliac, greater trochanter injections, spinal stimulators, lidocaine infusions, and ketamine infusions are examples of other procedures that might be helpful for patients that we might consider. Aside from procedural work, we also provide consultation on medication management and help coordinate the alternative modalities for pain control. It's a very wide practice that is challenging and very interesting."
The Holistic Approach of Pain Management NPs
The NP role is designed to focus on the whole person. That's one of the reasons why pain management NPs subscribe to the biopsychosocial theory, which posits that pain is impacted not only by one's biology, but by one's psyche, by one's background, by one's upbringing, and by the limitations of the social situation that one might live in and the access one may have to appropriate care. It also necessitates that pain management NPs have a very broad medical understanding of different disease processes.
General education as a nurse practitioner provides the foundation of care delivery, and pain management is the specialization which then focuses on the specific manifestations, and treatments, of pain. But, critically, the specialization is pain management—and not always pain elimination.
"Many patients feel like the medical community can cure everything, but we can't," Vaughan says. "And that's a difficult pill to swallow, especially if you've had a significant trauma such as a bad car accident. The sequelae of surgeries and rehab may leave a persistent pain condition. In the outpatient setting, our goal is trying to help people learn how to return to functioning and enjoying their life, hopefully lessening their pain with improved management of symptoms."
The Opioid Epidemic's Impact on Pain Management
The opioid epidemic has had major effects on the pain management specialty. Growing public awareness about the dangers of opioid overuse has led to a renewed push for better medications and alternative, nonpharmacological treatments.
"Many of the opioid issues we have are because there wasn't a push to determine a new drug that was really site-specific for pain," Vaughan says. "But with the opioid crisis, there is more research in novel neurophysiologic receptors that hopefully will result in improved control of pathophysiologic pain signaling. I'm very hopeful that the research that we've been involved in, and are doing, is going to result in more specific medications for pain conditions."
When it comes to nonpharmacological treatments, there is still something of a catch: insurances won't always reimburse for these types of treatments, because there isn't as much research published about their efficacy; but in order to have more data for that research, these treatments need to be used more frequently; and they won't be used more frequently unless they're more reliably reimbursed. But despite the paradox, progress is being made, thanks to the urgency of the opioid epidemic.
"We've had this kind of pendulum swing from overuse of opioid pain medications, but in many areas of the country, it's going back in the other direction and sometimes a little too much," Vaughan says. "It really needs to be in the middle: appropriately prescribed, managed, and coordinated with the use of other modalities like acupuncture, physical therapy, and massage. There are so many other modalities that can really be helpful to patients that aren't necessarily reimbursed by insurances. So, as an NP, being more holistic in patient care, we encourage patients to try those modalities while they're recovering to improved function—it's a slow process, but it can be very rewarding."
"I'm excited about all the work we're doing with nonpharmacological therapies," Dr. Cooney says. "For far too long, we didn't have the data to support their use, but there is much more research coming out about their efficacy now. I think that will make a big difference down the road. Patients will begin to see it in the literature and other forms of media, and they'll begin to hear about different practices. Hopefully, as these practices are supported by research, they'll then be supported by insurance companies and then NPs will be able to utilize them in an outpatient setting."
Advocacy Issues for Pain Management NPs
NPs are staunch advocates for their patients and their profession, and in pain management, it's no different. Full practice authority remains a top priority, especially considering the importance of prescriptive authority in the treatment and management of pain.
"We have practices that are outside of our institution, where there are NPs or PAs who are working with an attending provider, but they're not writing scripts, they're not diagnosing, and they're not coordinating care themselves," Vaughan says. "It's hard for an NP or PA to be in that position, especially after doing so much education, training, and work."
Full reimbursement is a key issue, too: some services provided by an NP may only receive 85 percent Medicare reimbursement, compared to the same services provided by a physician. That severely ties the hands of pain management NPs who want to operate their own practice, but it also impedes pain management NPs working under someone else's practice.
Pain management NPs have been (and remain) strong advocates of the proper use, disposal, and management of opioid medications. But even in pediatric pain management, where substance abuse isn't as much of an issue, there are points of advocacy that pain management NPs are trying to raise awareness for: practically all NPs, regardless of their specialty, deal with pain, and pain management NPs are on the forefront of bringing pain-specific research to wider audiences.
"For children, the effect of minor painful procedures is underrecognized," Reyburn-Orne says. "While it doesn't fall under the pain management specialty itself, immunizations that children receive without any pain medication do lead to long-term effects, such as a fear of needles, vaccine hesitancy, and/or hesitancy in seeking medical care and dental care. So for pediatrics, that is a hot button issue: preventing pain whenever possible. It really doesn't have to hurt."
Advice for Future Pain Management NPs
"My best suggestion is to follow your passion, whatever that might be," Dr. Cooney says. "But remember that pain management is going to cross any area that you're working in. I would advocate for people to try to work in both medical and surgical units to get background experience and explore what they're really interested in because any specialty practice requires a real commitment and determination to be helpful in a particular way, no matter what the specialty is."
"One of the things that is the most important for anyone who wants to be in this specialty is to get a network, and joining the ASPMN is a really great way to get that network," Reyburn-Orne says. "When I first went to my first ASPMN conference, I felt like I had found my planet. I thought, oh, these are my people."
"We have an annual national conference through ASPMN," Dr. Cooney says. "The conference isn't specific to NPs, but pain isn't specific to NPs. So the basic content really applies to all. If an NP is new in the field and interested in the field, there's very little in the way of basic pain education in a basic nursing program. So going to a national conference like ASPMN's will provide the foundation of knowledge for any NP who will care for patients with pain, as well as advanced practice offerings that will be valuable for the NP that wants to practice in the field of pain management."
Connecting with the broader pain management ecosystem offers the chance to see just how many opportunities exist within it. Pain management NPs are working in inpatient settings and outpatient settings. They're doing primary medication management and nonpharmacological management, as well as some procedures. They're working as consultants, educators, and researchers. And they're providing what the majority of those who seek medical attention are seeking: the reduction and management of pain.
"The most rewarding thing for me about being a pain management NP is being able to see the improvement in someone who comes from a severe and significant debilitating physical tragedy, to then return to a functional life," Vaughan says. "It's a slow task, but that's the most rewarding thing."
Resources for Pain Management NPs
To learn more about pain management as a specialty practice area, and to connect with the broader pain management community, check out some of the resources below.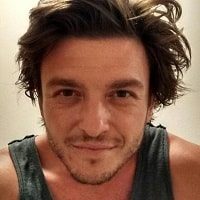 Matt Zbrog
Writer
Matt Zbrog is a writer and researcher from Southern California, and he believes a strong society demands a stronger healthcare system. Since early 2018, he's written extensively about emerging topics in healthcare administration, healthcare research, and healthcare education. Drawing upon interviews with hospital CEOs, nurse practitioners, nursing professors, and advocacy groups, his writing and research are focused on learning from those who know the subject best.