Day in the Life of a Pediatric NP: Two Experts Share Their Perspectives
"The most rewarding part of being a PNP is watching kids grow up, and watching both them and their parents change for the better over time. These patients, because you see them for 21 years, they almost become your family."
Karen Theoktisto, DNP, Recently Retired Pediatric Nurse Practitioner
Pediatrics is the oldest and largest specialty practice area for nurse practitioners (NPs). In fact, the very first NP program, developed by Dr. Loretta Ford and Dr. Henry Silver at the University of Colorado in 1965, was a pediatric nurse practitioner (PNP) program focused on meeting the needs of the pediatric community. As of 2019, there were over 18,100 PNPs in the workforce, and approximately 1,025 more become licensed every year.
PNPs and pediatric-focused advanced practice registered nurses (APRNs) offer low-cost, high-quality care to children from birth to the transition to adult care. Over the last 56 years, they've become an essential component of the healthcare workforce, providing a wide spectrum of healthcare services in primary, hospital, outpatient, and specialty care settings. And as with other NP specializations, PNPs are more likely than their physician counterparts to practice in rural and underserved areas.
Healthy children have a better chance of becoming healthier adults and pediatric NPs are on the front lines of building a healthier future. But challenges remain: antiquated laws in some states restrict a PNP's ability to practice to the full extent of their training; public funding for pediatric care falls short of the funding for adult care; and the nation is facing a shortage of pediatric providers, especially in rural and underserved areas.
While pediatrics may be the oldest NP specialty area, it's also one of the most advanced. Today's PNPs are helping mature the role into areas like mental health and are engaged in research and advocacy that's changing the landscape of pediatrics itself.
To learn more about the work, advocacy and future of pediatric NPs in anticipation of Pediatric Nurses Week (October 4-8, 2021), read on.
Meet the Experts: Dr. Stacia Hays and Dr. Karen Theoktisto
Stacia M. Hays, DNP, APRN, CPNP, CCTC, CNE, FAANP
Dr. Stacia M. Hays is a clinical associate professor at Baylor University and a PNP who maintains an active clinical practice. She is a certified nurse educator and Fellow in the American Association of Nurse Practitioners. She has been a DNP program director and coordinator for pediatric acute and chronic care NP programs.
As a PNP for more than 18 years, Dr. Hays focuses on vulnerable and high-risk populations, including those with chronic illnesses and child victims of human trafficking. She was National Chair of the Best Practices and Protocols Workgroup for the Alliance for Children in Trafficking and presents nationally on human trafficking, chronic illness, and resiliency. She is a recognized advocate for NPs and has received national and international advocacy awards.
Internationally, she has worked with South America to develop the role of the NP and build a national accreditation process. Dr. Hays is the current treasurer of the National Association of Pediatric Nurse Practitioners (NAPNAP).
Karen Theoktisto, DNP, APRN, PPCNP-B, PMHS-BC
Dr. Karen Theoktisto is a recently retired pediatric nurse practitioner with over 40 years of pediatric nursing experience. She earned her BSN/MSN from the University of Florida and was a graduate of the University of Florida's first DNP class. Her research-based master's thesis studied the benefits of school nurses and helped unlock funding for a nurse in every school in Florida's Alachua County.
Dr. Theoktisto has been working with children since her teens when she volunteered as a candy striper. After earning her nursing diploma, she spent 14 years in neonatal and pediatric intensive care units. As an APRN, Dr. Theoktisto worked for eight years in private practice before transitioning to the University of Florida College of Medicine's Eastside Community Practice, where she served for 12 years as a primary care PNP and clinical preceptor for nurses and medical residents.
The Evolution of the Pediatric NP Role
"The PNP role has evolved as times have changed and as the needs of children have changed," Dr. Hays says. "But the PNP role continues to be dedicated to advancing children's health, and it's built from a public health perspective. We never lost our roots."
The roots of the modern PNP date back to Dr. Ford and Dr. Silver's first PNP program in 1965, which was started to provide increased healthcare to children in urban and rural areas. And those roots are intertwined with the core principles of nursing, which include a holistic, prevention-focused approach. Today, holistic care and increased healthcare access are two of the major narratives that reach across all healthcare professions, and they're baked into a PNP's DNA.
"One of the interesting things about PNPs is we've always been on the forefront of understanding social determinants of health and their impact on child outcomes," Dr. Hays says. "It's exciting to now see those things become more of a national focus, with research dollars and education being supported for it."
"A PNP has a wealth of knowledge, not just in pediatrics but in public health, parenting, and social issues," Dr. Theoktisto says. "We can be used for a lot more than just a sick visit or well check."
Today, PNPs can own their own practices and provide care in all areas of child health and wellness, from primary care outpatient clinics to subspecialty clinics like cardiology and oncology. They work in hospital settings, in neonatal and pediatric ICUs, in emergency departments, and in academic institutions. PNPs participate in and lead multidisciplinary teams through both research and practice. And increasingly they're building bridges between primary care and mental health in pediatrics.
"I found that so much of my practice was mental health that I got board-certified in mental health and pediatrics," Dr. Theoktisto says. "It made a big difference in my practice. A lot of medical practice is part psychological: a headache isn't always a headache, and a backache isn't always a backache."
Unique Aspects of the Pediatric NP Role
Adult care is often predicated upon the idea that the patient will comply with what a practitioner tells them to do. But with children and teenagers, it's rarely so simple. The fact that a pediatric patient might not be as forthcoming about their condition as an adult—either intentionally or unintentionally—creates an added layer of detective work.
"You have to have very good assessment skills," Dr. Theoktisto says. "A lot of pediatric patients don't speak on their own behalf, or they don't even speak yet. So you're getting a history from a secondary source: a parent, a friend, a grandparent. You have to be very good at your physical exam."
"You have to be creative, and you have to be flexible," Dr. Hays says. "There are textbook approaches to doing an examination, for example, but kids might have a different idea about the way that needs to be done."
Treating teenagers can also require some extra homework. PNPs with teenage patients need to be cognizant of how the cultural landscape intersects with public health, such as in the dangers of e-cigarettes and designer drugs or the behavioral impacts of new social media trends. And in some cases, simply being cognizant of those factors isn't enough: PNPs may need to demonstrate a little street smarts in earning their young patients' trust, and balance a respect for their privacy while still prioritizing their health.
"With teenagers, it's tricky," Dr. Theoktisto says. "Sometimes you have to be sly in getting them to cooperate with you. Sometimes you have to kick the parent out of the room for a while, so you can get more information."
"Adolescents are keen on trying to figure out if you're really part of the group, and really on their side," Dr. Hays says. "They want to make sure you have the credibility to have a conversation with them. But the evolution of all these new trends for teens can be challenging because just when you get one down, you have to try to figure out the next latest craze."
The Advocacy Efforts of Pediatric NPs
Pediatric NPs are staunch advocates for children and their families. Together with the National Association of Pediatric Nurse Practitioners (NAPNAP), they've developed initiatives and partnered with organizations to help identify and combat child and human trafficking. NAPNAP is also a powerful voice in the fight to expand healthcare access to underinsured and uninsured children.
"According to the latest census data, children under 18 make up approximately 30 percent of the population," Dr. Hays says. "But less than 1 percent of federal funding for hospitals goes to children's hospitals. We spend so much money and time trying to educate adults on preventive care, but we're forgetting that in the child population. Healthy children lead to healthy adults."
To advocate for children and their families, PNPs also need to advocate for their profession: in several states, restrictions prevent NPs from practicing to the full extent of their training.
"The fight for full practice authority continues to be a big issue," Dr. Hays says. "This inability to practice at the top of our training, education, and scope of practice is really limiting care. It's important for PNPs to get involved legislatively, not only at the state level but at the federal level with policy development and evaluation, so that we can impact care at the point of origin as well as in our own practice."
Restrictions on NP practice can negatively affect health outcomes in many ways. Supervisory requirements around the prescription of certain medications, such as those used in the treatment of ADHD, anxiety, and depression, can act as a barrier to children getting the help they need in an expedient manner. In other instances, the need for physician approval and supervision can diminish a PNP's ability to provide comprehensive care in an otherwise underserved area.
Things are starting to change. Today, 25 states in the US have enacted a form of full practice authority for their NPs. In those 25 states, it was NPs themselves who were the primary agents of change. If more states are to follow, more grassroots advocacy from NPs is needed.
"You have to be your own advocate, and you have to be willing to speak up," Dr. Theoktisto says. "I love the people I worked with, and they were very good to me, but I also had a very loud voice. And I think until younger NPs learn that voice, that kind-but-loud voice, they're not going to make any inroads. You really have to advocate for yourself, or you're not going to make anything change. We have to educate people on what we do and what we are."
The Future for Pediatric NPs
The future for PNPs contains both challenges and opportunities. In addition to securing more funding for children's health and increasing access to children's healthcare, one key challenge is smoothing the transition from pediatric care to adult care. That transition is particularly important for children with special healthcare needs, who are at increased risk for chronic, physical, developmental, behavioral, and/or emotional conditions. According to the Agency for Healthcare Research and Quality (AHRQ), a lack of clarity in the transition from pediatric to adult care can lead to gaps in care and adverse health outcomes. Got Transition, a federally funded resource center on healthcare transition, aims to improve the process.
"I'd love to see more adult healthcare providers, as well as pediatric providers, working together in building bridges so that kids can transition more smoothly," Dr. Hays says.
As the PNP role continues to evolve, PNPs will continue to be involved in cutting-edge research which can, in turn, inform policy. PNPs are already involved in research into genomics and forms of gene therapy, and they'll continue to translate bench-side science into bedside practice. PNPs will also be involved in quality improvement research in the office or practice setting. And major opportunities for increasing children's healthcare access can be realized through further integration with school boards and schools.
"I think every school board should have a pediatric-focused nurse, someone who really gets what children need, and is able to meld developmental needs and healthcare needs," Dr. Hays says. "Kids spend so much time in school, and they have illnesses that need to be addressed."
"If you put a PNP in the schools, you could get everyone vaccinated, you could get their well-checks done, you could treat simple sore throats and send kids back to the classroom," Dr. Theoktisto says. "There's so much you could do. But it requires funding and buy-in from the public."
For all the changes that the PNP role has seen in the last 56 years, its core principles have remained and will remain the same. This is an evidence-based, holistically-minded specialty with a focus on improving public health. And, just like the initial PNP program at the University of Colorado, the modern PNP role remains deeply rooted in the idea of community.
"It's an exciting field," Dr. Hays says. "There's so much you can do. And it's amazing to take care of someone from the time when they're little, and then get an invitation to their high school graduation."
"The most rewarding part of being a PNP is watching kids grow up, and watching both them and their parents change for the better over time," Dr. Theoktisto says. "These patients, because you see them for 21 years, they almost become your family."
Resources for Pediatric NPs
Pediatrics is the oldest and largest specialty practice area for NPs. To learn more about the role of the PNP today, and to find out where it's going, check out some of the resources below.
National Association of Pediatric Nurse Practitioners (NAPNAP): With over 8,000 members, NAPNAP is the professional organization for PNPs and all pediatric-focused APRNs. Established in 1973, it is the oldest professional society for NPs and remains the only national organization dedicated to both advancing the APRN role and improving the quality of health care for infants, children, and adolescents.
Journal of Pediatric Healthcare: The official journal of NAPNAP, the Journal of Pediatric Healthcare provides up-to-date clinical information and research findings regarding primary, acute, and specialty healthcare for children of newborn age through young adulthood within a family-centered context.
American Association of Nurse Practitioners (AANP): With over 118,000 members, AANP is the leading voice of the nurse practitioner profession and a powerful advocate for both NPs and their patients.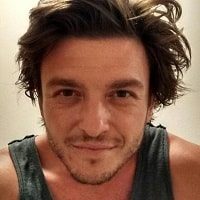 Matt Zbrog
Writer
Matt Zbrog is a writer and researcher from Southern California, and he believes a strong society demands a stronger healthcare system. Since early 2018, he's written extensively about emerging topics in healthcare administration, healthcare research, and healthcare education. Drawing upon interviews with hospital CEOs, nurse practitioners, nursing professors, and advocacy groups, his writing and research are focused on learning from those who know the subject best.