An Expert's Bona Fide Guide: Life as a Transplant Nurse Practitioner (NP)
"Transplant is a very rewarding specialty. It's complex, it's complicated, it's intense, and it's exciting. You have an opportunity to make such an impact in people's lives. It's really amazing to be part of that."
Dr. Deonna Moore, Associate Nursing Officer, Transplant Patient Care Center and Vanderbilt Lung Institute, Vanderbilt University Medical Center (VUMC)
The first successful kidney transplant was performed in 1954, signaling a new era in medical practice. Today, transplants of kidneys, lungs, hearts, livers, and pancreata are all considered routine procedures. Alongside the development of immunosuppressant drugs and an increasing number of donors, more and more patients are able to live longer, healthier lives: 2021 set the record for the most organ transplants in the United States.
Transplant nurse practitioners (NPs) are an increasingly important and valuable part of the broader transplant team. These advanced practice providers are highly trained and specialized health professionals that work with pre-transplant and post-transplant patients. They can be found in clinics, hospitals, and outreach programs. While transplant is still a niche specialty area for NPs, it's a growing one, and first-class fellowship programs are building workforce pipelines that help transplant NPs transition into practice.
This year, Transplant Nurses Week takes place from April 24 to May 1, 2023. It's a time to raise awareness around the unique contributions that transplant nurses make in the lives of the people with whom they work, especially their patients.
To get a look at the life of a transplant NP, and what issues are most relevant in transplant nursing, read on.
Meet the Experts: Deonna Moore, PhD & Kaitlyn Chapin, MSN
Deonna R. Moore, PhD, MSN, ACNP-BC
Dr. Deonna Moore is the associate nursing officer at the Transplant Patient Care Center and Vanderbilt Lung Institute located in the Vanderbilt University Medical Center (VUMC). She received both her MSN and her PhD in nursing science and health services research from Vanderbilt University.
Over an 19-year career with VUMC, Dr. Moore has served as a case manager, assistant manager, and lead nurse practitioner. Her research has been published and presented across the country. In 2017, Dr. Moore was named "Advanced Transplant Provider of the Year" by the American Society of Transplant Surgeons (ASTS).
Kaitlyn Chapin, MSN, AGNP-C
Kaitlyn Chapin is a lung transplant nurse practitioner at Vanderbilt University Medical Center. She earned her MSN at Daemen College, with her thesis focusing on the lived experience of kidney transplant patients post-transplantation.
Before coming to VUMC, Chapin worked as a clinical research assistant at the University of Buffalo Research Foundation, where she participated in the research of drugs used in the treatments of transplant patients. Chapin was VUMC's first Organ Transplant Nurse Practitioner Fellow.
Please note that these professionals were interviewed in 2022.
The Role of the Transplant NP
While the number of transplant physicians is shrinking, the need for organ transplants is not. Advanced practice providers, such as transplant NPs, are an increasingly important part of the care team. Transplant NPs are involved in a wide range of areas: pre-transplant, post-transplant, waitlist management, and even in the operating room.
"I've been in transplant for 18 years," says Deonna Moore, PhD, a transplant NP and the administrative director for clinical transplant services at Vanderbilt University Medical Center (VUMC). "One of the evolutions I've noticed over time is that advanced practice providers have come to play key roles in every phase of care for transplant patients."
Transplant NPs are differentiated from transplant nurses (RNs) in that their scope of practice allows for more than just care coordination. Transplant NPs can, in most states, assess, diagnose, treat, and follow-up with patients. This has a force-multiplying benefit for transplant centers and increases access for patients.
"In this specialty, you really get to see how drastically organ transplant improves a patient's quality of life," says Dr. Moore. "To see these patients' improvement in their condition, to be a part of that, to walk through that experience with patients, is all part of what first drew me here, and then kept me here."
The nation needs more transplant NPs. But this is an extremely complex specialty area, and one with enormous stakes; the transition from an NP program to such a specialized field can appear intimidating. A new generation of transplant fellowship programs targeted specifically at NPs is seeking to establish a firm pipeline into the workforce.
Becoming a Transplant NP: A Focus on Fellowships
VUMC's Jerita Payne Transplant NP Fellowship is one such program and one of the few that's accredited by the American Nurses Credentialing Center (ANCC). Named in honor of Vanderbilt's first transplant NP, the fellowship includes clinical, didactic, and research elements; it also follows the same fellowship modules that the American Society of Transplantation (AST) uses for physician fellows. Those who complete the program are able to essentially walk into a live practice setting.
"Transplant is so complex," Dr. Moore says. "It has so many components, both from a medical and surgical side, that it takes a good year before someone feels comfortable in the specialty. A fellowship program gives an NP the time and training they need to gain that comfort level as they transition into practice. Each year, year after year, we see that NP fellows gain the knowledge, experience, training, and clinical practice necessary to fully embrace the role."
In their didactic training, fellows gain in-depth knowledge of pathophysiology, immunosuppressants, infectious diseases, and assessment and intervention components related to each organ system. They also have experiences with other educational opportunities: at Vanderbilt, for example, transplant NP fellows take a class with MBA students on the transplantation business. Along the way, fellows learn to become leaders within a collaborative team.
"Fellowships, in general, make for such a great transition from being a nurse to being an NP," says Kaitlyn Chapin, MSN, AGNP-C, a past fellow of the VUMC Jerita Payne NP Fellowship program. "As the profession progresses, I think we'll see more and more fellowships become available. I think that's the direction that the advanced practice world is going."
Chapin grew up in the transplant world: her mother's been a transplant nurse for twenty years. When Chapin got to nursing school, she worked part-time as a research assistant on transplant issues and went on to be Vanderbilt's first transplant NP fellow. She's now a lung transplant NP at VUMC.
"Some NPs, when they finish NP school, hesitate to specialize because they're afraid they'll lose their general knowledge and primary care skills," Chapin says. "But even though I work in lung transplant as a transplant NP, I still manage a lot of general things with my patients; I'm still managing their diabetes; I'm still managing their hypertension. But I also get so many cool opportunities as a transplant NP."
A typical day for Chapin starts with the clinic, where she'll see mostly post-transplant patients but occasionally pre-transplant patients, too. At noon, she'll go back to her office, where she'll write clinic notes and answer questions from nurses. Part of her responsibilities also includes reviewing lab results and imaging, such as CT scans and x-rays. Chapin may need to alter a patient's treatment or medication as a result.
"The most rewarding part is getting to see our patients live their lives," Chapin says. "Post-transplant, our patients get to meet their grandchildren. They get to see their kids graduate. They get to walk their daughters down the aisle. Seeing all the things they get to do, things that some people take for granted, that's my favorite part."
Transplant is a small but growing specialty area, and its community of passionate colleagues is something that Chapin and Dr. Moore both credit as one of its greatest strengths. It's in that community that the collaborative spirit of the practice is extended outside of any individual team or facility.
Transplant NPs across the country connect through professional organizations, symposiums, conferences, and even events for Transplant Nurses Week, exchanging best practices, stories, and research. They're bonded not only by their training but also by their passion for the work that they do.
"Transplant is a very rewarding specialty," Dr. Moore says. "It's complex, it's complicated, it's intense, and it's exciting. You have an opportunity to make such an impact in people's lives. It's really amazing to be part of that."
Top Advocacy Issues for Transplant NPs
Increasing the Number of Donors
Over 106,000 men, women, and children were on national transplant waiting lists as of February 2023, and an estimated 17 people die every day while waiting for an organ transplant. Increasing the number of donors can reduce these figures.
It's not a hard sell, either: according to the 2019 National Survey of Organ Donation Attitudes and Practices, 90 percent of American adults support organ donation, but only 50 percent are actually signed up as donors. And one donor can save up to eight lives through the donation of lifesaving organs.
Broadening Donor Diversity
Even though shared ethnicity is not a requirement for matching donors with recipients, a more diverse donor registry gives ethnic minorities on the waiting list a better chance of finding a suitable match. The immune system markers that are used to match donors to recipients are inherited traits, and people with rare markers may be more likely to match with someone from a similar ethnic background. According to the American Kidney Fund, more donors from minority ethnicities are needed.
Reducing Inequity in Transplantation
Equity is so important in transplantation that it's specifically outlined in the Department of Health and Human Services (DHHS) Final Rule, which mandates that the Organ Procurement and Transplantation Network (OPTN) ensure the equitable allocation of cadaveric organs.
Unfortunately, equity is not the reality in practice. Non-white patients wait longer to get on transplant waiting lists, and, once on those lists, wait longer than their non-white counterparts, and are also less likely to undergo the transplant procedure. The United Network for Organ Sharing, along with other transplant organizations, have dedicated themselves to reducing inequity in transplantation.
Educating Potential Donors
Organ transplant is a complicated procedure, so it's no surprise that there are some misconceptions around it lingering in the public perception. But those misconceptions can be a barrier to wider donor recruitment. It's not uncommon for people to falsely assume that their age, medical history, religion, or even sexual orientation precludes them from being a possible donor.
Transplant Nurses Week offers an opportunity to dispel some myths around the subject of organ transplant.
Resources for Transplant NPs
Transplantation only works with collaboration. To learn more about organ transplant and the people who make it possible, check out the resources below.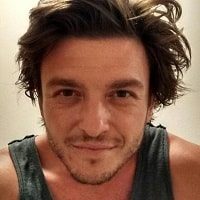 Matt Zbrog
Writer
Matt Zbrog is a writer and researcher from Southern California, and he believes a strong society demands a stronger healthcare system. Since early 2018, he's written extensively about emerging topics in healthcare administration, healthcare research, and healthcare education. Drawing upon interviews with hospital CEOs, nurse practitioners, nursing professors, and advocacy groups, his writing and research are focused on learning from those who know the subject best.