Day in the Life of an Acute Care NP: Two Experts Share Their Perspectives
"When you or a loved one is critically ill, that feeling of vulnerability, of helplessness, of the fear of the unknown, it's really a terrible space to be in, and one we will all be in sooner or later. I think it's a gift to be a nurse in that moment, to support and inform, to explain and guide, to speak on behalf of patients and families when they cannot speak for themselves."
Dr. Brian Widmar, Associate Professor and Assistant Dean for Academics, Advanced Nursing Practice at Vanderbilt University School of Nursing
Approximately six million patients are admitted to intensive care units (ICUs) every year. Their conditions are often complex, and the corresponding treatment environment can be intense. This is just one part of the broader world of acute care, which is based on the short-term treatment of, and/or recovery from, severe and urgent conditions.
Acute care nurse practitioners (ACNPs) are highly-trained nurse practitioners (NPs) who are certified in acute care, pediatric acute care, and/or adult-gerontology acute care. They can work across a wide variety of settings: ICUs, surgical services, and outpatient or inpatient specialty practice. ACNPs can also subspecialize further into areas like cardiology, neurology, or oncology, just to name a few.
Acute care is a large and growing specialty practice area for NPs. It's also an increasingly important one: with an aging patient population, 24/7 demand, and the rise of specialty ICU services, the nation needs more expertly trained acute care providers. ACNPs represent a crucial resource in meeting that need, both now and in the future.
To learn more about the work, education, and advocacy of NPs working in acute care, read on.
Meet the Experts: Dr. Jennifer Adamski & Dr. S. Brian Widmar
Jennifer Adamski, DNP, APRN, ACNP-BC, CCRN, FCCM
Dr. Jennifer Adamski is a clinical assistant professor and director of the adult-gerontology acute care nurse practitioner program at Emory University's Nell Hodgson Woodruff School of Nursing, and a critical care ACNP for Cleveland Clinic's Critical Care Flight Team. She also serves as a director on the American Association of Critical-Care Nurses (AACN) board of directors, as well as on the American Association of Critical-Care Nurses Certification Corporation board of directors.
Dr. Adamski is an independent consultant for APRN model development and serves as an APRN expert witness for trauma and critical care. Her academic work focuses on trauma prevention and system development, rapid response teams, and critical care/trauma advances in hemorrhagic shock. She earned her MSN from the University of Pittsburgh and her DNP from the University of South Alabama. In addition, Dr. Adamski is a Fellow of the American College of Critical Care Medicine.
Brian Widmar, PhD, RN, ACNP-BC, CCRN, CNE, FAANP
Dr. Brian Widmar is an associate professor and director of the adult-gerontology acute care NP program, and assistant dean for academics, advanced nursing practice at Vanderbilt University School of Nursing.
A certified acute care nurse practitioner with a clinical background in cardiothoracic critical care, his expertise is in the care management of patients with advanced heart failure, cardiothoracic transplantation, and mechanical circulatory support device therapy. He is a member of the American Association of Critical-Care Nurses (AACN), the American Association of Nurse Practitioners (AANP), and is a Board Member-at-Large for the National Organization of Nurse Practitioner Faculties (NONPF).
Dr. Widmar's research interests include quality of life, patient and family-centered care, and self-care education in cardiothoracic transplant and ventricular assist device patient populations. Dr. Widmar earned his MSN from the University of Alabama at Birmingham and his PhD in nursing science from Vanderbilt University.
The Evolving Role of Acute Care NPs
"The ACNP role has established itself as a vital part of the healthcare system," Dr. Widmar says. "It's a common misconception that ACNPs practice only in the intensive care unit or in the hospital ward. ACNPs can manage acute, critical, and clinically complex patient problems in any care setting. Over the last few decades, the ACNP role has expanded to meet the changing needs of our patients. ACNPs are prepared at the fullest extent of their scope of practice, and are well-equipped to meet the challenge of the increasingly complex acute care needs of a growing population."
This is a practice area that is both wide and deep. Key components of the ACNP role today include performing comprehensive histories, physical examinations, and diagnoses; and the management of acute, critical, and/or complex chronic illnesses or injuries. In addition, the ACNP uses invasive and non-invasive technologies, interventions, and procedures to assess, diagnose, monitor, and promote physiologic stability and perform a variety of procedures and skills in providing care. Common procedures for ACNPs include central line and arterial line placements and endotracheal intubations, as well as non-invasive technologies such as bedside echocardiogram.
"Acute care is driven by the needs of the patient, not the setting in which care is delivered," Dr. Adamski says. "It is population-specific and can be provided as part of any in-patient specialty that provides care within the four walls of the hospital."
While each ACNP's skill set will depend upon their specific patient population and specialty area of practice, the American Association of Critical-Care Nurses (AACN) offers its AACN Scope and Standards for Acute Care Nurse Practitioner Practice as a go-to resource for all current and aspiring ACNPs. 
"The role of the acute care NP today is dynamic and has evolved over time," Dr. Adamski says. "Over the years, we have seen acute care nurse practitioners incorporated into critical care teams—an outcome driven by increasing demand for intensive care services and evidence supporting the abilities of the ACNPs to care for that patient population. ACNPs have proven themselves as integral members of the interdisciplinary team and are often tasked with maintaining the collaboration and communication within the team and other specialties."
Becoming an Acute Care NP
"The role of the nurse as an advocate has always resonated the most with me," Dr. Widmar says. "When you or a loved one is critically ill, that feeling of vulnerability, of helplessness, of the fear of the unknown, is really a terrible space to be in, and one we will all be in sooner or later. I think it's a gift to be a nurse in that moment—to support and inform, to explain and guide, to speak on behalf of patients and families when they cannot speak for themselves. It's really part of the art of nursing. The desire to help, to serve, and now to teach others how to do the same, that's what keeps me here."
There is rarely a typical day in acute care and for ACNPs like Dr. Widmar, that's part of the appeal. But this is a highly complex, high-stakes practice area that requires expert training and relentless dedication. Acute care programs like the one at Vanderbilt retain practice-active faculty who can use their current experiences to create meaningful and relevant learning opportunities through simulations, seminars, and workshops. Everything is geared towards preparing graduates to meet the challenge of caring for today's acute care patients.
To ensure that those graduates are truly ready, all ACNPs must be certified in order to practice. This isn't just about meeting requirements, either: board certification demonstrates a deep commitment to patient safety, and research studies have shown that patient outcomes are linked to certification. And even after an ACNP's training and certification are completed, the learning doesn't stop.
"Continuing education (CE) is vital for the ACNP," Dr. Adamski says. "Acute care and critical care environments are extremely dynamic and continually changing with new technologies, protocols, initiatives, and therapies that require the ACNP to be vigilant with maintaining their CE portfolio."
Advocacy Issues for Acute Care NPs
"Advocating for our patients and advancing evidence-based patient- and family-centered care are at the heart of what we do," Dr. Widmar says. "It's also important for ACNPs to advocate for themselves and for the NP profession."
The American Association of Nurse Practitioners (AANP) and the American Association of Critical-Care Nurses (AACN) are the two biggest professional organizations advocating for ACNPs, NPs, and their patients; they've had an enormous impact on growing and establishing the profession and played a key part in lobbying for significant reforms at the policy level.
"It is vital that ACNPs speak with a unified voice to represent all nurses and all NPs," Dr. Adamski says. "When our advocacy efforts are siloed to only the issues that affect our state or federal practice, we water down our voice. As a practicing ACNP and faculty member, I teach students to look beyond their specific practice setting and partner with advanced practice registered nurses (APRNs) in all roles to expand patient access to high-quality healthcare."
A critical issue for ACNPs is one that will be familiar to NPs in other practice areas: the attainment of full practice authority. Broadly defined, full practice authority means allowing APRNs to practice to the full extent of their education and training. In too many states, anachronistic restrictions still prevent NPs and ACNPs from doing so. By pursuing full practice authority, ACNPs are seeking to better fulfill their crucial role in delivering healthcare and bridging the gap for the increased needs of the nation's patient communities.
"The role of the ACNP will continue to expand to meet the increasing demand for high quality and cost-effective care, especially as the number of patients presenting with acute or critically ill conditions continues to increase," Dr. Widmar says. "ACNPs are excellent clinicians, communicators, and collaborators, and can contribute so much to acute care teams in achieving better patient outcomes."
Resources for Acute Care NPs
To stay up to date with emerging research, advocacy efforts, and networking opportunities, acute care NPs look to a number of professional associations and scientific journals. Get connected with the broader acute care community by checking out some of the resources below.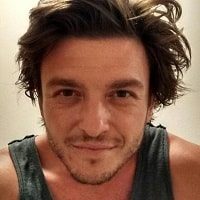 Matt Zbrog
Writer
Matt Zbrog is a writer and researcher from Southern California, and he believes a strong society demands a stronger healthcare system. Since early 2018, he's written extensively about emerging topics in healthcare administration, healthcare research, and healthcare education. Drawing upon interviews with hospital CEOs, nurse practitioners, nursing professors, and advocacy groups, his writing and research are focused on learning from those who know the subject best.