A Guide to Non-Clinical Careers for Nurse Practitioners
Sponsored
×
For the 2023-2024 academic year, we have 140 NP schools in our database and those that advertise with us are labeled "sponsor". When you click on a sponsoring school or program, or fill out a form to request information from a sponsoring school, we may earn a commission. View our advertising disclosure for more details.
Nursing has always been an attractive career as it allows one to work in various locations and fields. Nurse practitioners often work in hospitals, clinics, and nursing homes. However, there are also many opportunities for an NP to work in non-clinical settings. A non-clinical job means one is no longer working in direct patient care or clinical work. NPs have valuable skill sets that can be leveraged outside of the traditional clinical setting.
There are many benefits to working in a non-clinical setting. There is more flexibility, a better work-life balance, and less overall stress. Although NPs are used to prioritizing their patients, it can be nice not having to be available to patients 24/7 and having the time to take a lunch break.
On the other hand, some NPs may struggle to transition to a non-clinical role. They are used to direct patient care and a sense of pride in helping patients improve in their time of need. Nurse practitioners in a non-clinical role can feel like they are not using their knowledge and skills to its maximum efficacy.
In either case, there's a wealth of interesting non-clinical roles for NPs to embrace.
Become a Nurse Educator or Teacher
Many NPs work in teaching after they have accrued several years of clinical experience. They regularly see it as a way to give back to the profession. In this case, there is no direct patient care. The relationship with the NP is now focused on students. It allows NPs to act as a leader in their profession and inspire and influence future nurses. The NP may teach subjects related directly to nursing, such as pathophysiology and pharmacology, or prerequisites, such as anatomy and physiology.
There is always a demand for nurse educators, so the NP can easily find a job in this field. The NP can choose to work as a clinical instructor. To work as a professor at the university level, the NP typically would need to obtain a doctorate.
This position can be flexible because there may be options to work remotely if preferred. There are also frequent breaks between holidays and summers off. Unfortunately, a downside to working as a nurse educator is that the pay is often lower than what an NP makes working in clinical practice.
Become a Clinical Researcher
Like physicians, nurse practitioners can play a vital role in clinical research. They can conduct and interpret studies and organize and report the statistics to medical researchers.
As a clinical researcher, the NP analyzes health data to aid in advancing disease detection and management, pharmacology, and other healthcare methods. The role involves developing and implementing scientific studies to investigate the different aspects of illness and to identify ways to improve patient outcomes based on data analysis and research findings.
NPs work in this type of position typically with pharmaceutical companies, hospitals, and academic institutions. NPs may be tasked with writing grant proposals to fund medical research. As a nurse researcher, there is a sense of purpose, where the NP plays a critical role in improving medicine. Nurse researchers have flexibility in their positions, where the hours are malleable and little to no patient contact is involved.
Become a Medical Writer
There are a plethora of job opportunities for healthcare writers. Due to nurse practitioners' advanced education and experience in writing articles, being a medical writer may be a good fit. There is always a need to help with writing health policies, continuing education papers, and test questions for medical professionals.
NPs can also assist in writing patient education materials, health and wellness publications, and even health product descriptions. Medical writers interpret scientific information and then write about the information medically, for a public audience. Medical writers often work within medical equipment industries and pharmaceuticals, to translate complex jargon into simplified concepts. Some NPs have experience writing textbooks that may be used in an academic setting.
As the healthcare field has become quite popular in recent years, many blogs and websites need support from nurses to write articles from a nursing standpoint. Being a healthcare writer is flexible and one can work as a freelancer, meaning the NP can work as much or as little as they prefer. Writing is satisfying to someone that enjoys it, and especially to a nurse practitioner that would like to share their expertise and medical knowledge.
Become a Consultant
Nurse practitioners have the opportunity to work as medical-legal consultants. With their advanced degrees and extensive credentialing, they are highly sought after in this realm. They investigate and interpret medical records for legal cases, and provide insight to their team.
The NP can work from home while lending their medical expertise. In some cases, they will have to testify in court as an expert legal witness. Their job will be to provide unbiased and objective opinions to facilitate the court's decision for either side of the medical-legal claim.
The NP can serve as a medical expert for testimony in cases that involve worker's compensation, injuries, or malpractice suits. Settings for this type of work include law firms, insurance companies, and hospitals. The legal nurse consultant works as a contractor for these sectors.
Additionally, NPs can work as education consultants. Duties include training administrators and medical staff. They are responsible for guaranteeing that staff is knowledgeable about policies and procedures. Hospitals and large insurance companies often employ education consultants. The NP may also work for public or private universities as an education consultant. They can contribute to the development of the curriculum or lead department projects.
Become a Nurse Informaticist
As technology becomes more advanced and is integrated into medicine, there is an increased need for nursing informatics. There is rapid growth and change in technology in the healthcare system. In this role, the NP may help select and alter the institution's electronic healthcare record (EHR). They provide feedback to the IT team on how to improve the EHR and make it more user-friendly.
For example, NPs in this role may influence the decision to have a patient's allergy written in big bold red letters to ensure this is not missed. They create guides to assist in training other providers in the technological realm. Overall, the informatic NP is usually the go-to person for all questions related to navigating the EHR.
Become a Nurse Manager
Nurse practitioners can work in management away from patient care. This may be in the form of supervising other NPs or nurses, or being in charge of clinic flow.
Some hospitals employ NPs as quality improvement coordinators. This is an administrative job where an NP oversees nursing staff to ensure that they are complying with the standards of care of the facility, government, and professional practice. The goal is to improve patient safety, although the NP will not have much interaction with the patients directly.
This is a good opportunity for NPs that want to take the next step in their careers. There is an increased demand for administrative positions in healthcare, and who better to fill these than an experienced nurse practitioner? However, administrative positions may be challenging due to the need to manage others and the issues that come with leading others.
Become an Entrepreneur
Nurse practitioners can create their own businesses, such as owning a medical spa, an adult day care, or a nursing tutoring service. Depending on the community's needs, they can decide what type of services they want to offer.
The NP will employ other providers, medical staff, or teachers to serve patients or students. As a result, there is an option for the NP to have no direct patient contact. This is a great option for NPs looking to take an entrepreneurial route and be their own boss. They can create their own hours and delegate specific tasks. Similar to management, there may be some challenges in managing staff and running a full-time business.
Become an Insurance Case Manager
Many large insurance companies hire NPs to work remotely as case managers. The goal of health insurance case management is to ensure the patient is getting medically necessary care and that the care delivered is efficient and economical. In this case, the NP is expected to review prior authorization requests for medications; approve or deny tests and durable medical equipment ordered; and work with the insurance company to provide coverage as seen fit.
There are options for an NP to perform home assessments. This is when the insurance gathers health information on the patient to evaluate if they are taking their medications as instructed and completing health screenings. The insurance will then provide the information to the patient's primary care provider to see if there is any room for improvement.
Although the NP would speak to patients directly, the NP cannot make any changes in the patient's care plan. Benefits of this role include being able to work from home and creating your own hours.
Become a Public Health Worker
Nurse practitioners are in demand to work in public health at the local, state, and national levels. Their medical expertise and nursing background allow them to think outside the box, which is critical in public health.
In this role, NPs create and establish programs that address the medical needs of vulnerable populations within the community. For instance, the NP can start a safe sex program that tasks schools with educating their students on how to use protection during intercourse and works to make condoms free and accessible to the community.
The public health role is forever changing depending on the community's needs. A great example of this is the Covid pandemic. Medical professionals in public health settings quickly created and led programs to offer free testing to the community and vaccination once that became available. They also led efforts to educate the population on the prevention and spread of infection.
Conclusion: Non-Clinical Roles for Nurse Practitioners
With increased burnout amongst healthcare providers, including nurse practitioners, transitioning to a non-clinical role may be impactful. There is increased flexibility and often more personal fulfillment in non-traditional work settings.
Fortunately for NPs, there are many non-clinical roles they can explore, such as teaching, research, informatics, and consulting. Some of these positions are remote, while others have flexible hours.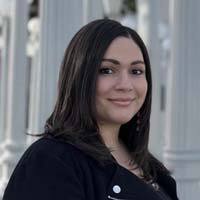 Sophia Khawly, MSN
Writer
Sophia Khawly is a traveling nurse practitioner from Miami, Florida. She has been a nurse for 14 years and has worked in nine different states. She likes to travel in her spare time and has visited over 40 countries.
Being a traveling nurse practitioner allows her to combine her love of learning, travel, and serving others. Learn more about Sophia at www.travelingNP.com.