Ask a Professor: The NP Practice Environment in Alabama
"With full practice authority, nurse practitioners would have the opportunity to open practices in areas where there are no or limited available collaborative physicians. This would allow more access to care, especially to those patients in rural areas of Alabama."
Dr. Kristy Oden, Department Chair and Director of the Master of Science in Nursing (MSN) Program, University of North Alabama
As America's largest generation heads into retirement, the nation is facing down a shortage of healthcare providers. The American Association of Medical Colleges (AAMC) projects a shortage of up to 124,000 physicians by 2034, with shortfalls in both primary and specialty care. But in many states, the gap is already acutely felt.
Alabama has 102 primary care health professional shortage areas (HPSAs), which are collectively home to 2.29 million people, making up nearly half of the entire state's population. Ranked in the bottom 10 percent of all states for public health and healthcare access, Alabama has the third-highest rate of obesity in the nation, and over a fifth of its population smokes.
As aging Baby Boomers begin to have more and more healthcare needs, Alabama is confronted with the complex challenge of providing high-quality, cost-effective care to all its citizens. The state's 6,000-plus nurse practitioners (NPs) and other advanced practice registered nurses (APRNs) could be an elegant part of the solution.
Meet the Expert: Kristy O. Oden, DNP, FNP-BC
Dr. Kristy Oden is Department Chair and Director of the Master of Science in Nursing (MSN) program at the University of North Alabama. She received her BSN from the University of North Alabama, and her MSN and DNP from the University of Alabama at Huntsville. Within the MSN program at the University of North Alabama, Dr. Oden has taught courses in advanced research, nursing theory, and advanced pathophysiology.
Over the years, Dr. Oden has made several local presentations and has represented the College of Nursing and the university through podium and poster presentations at the international level. Additionally, she has authored and co-authored articles for publication in peer-reviewed nursing journals. Dr. Oden continues to maintain an active family nurse practitioner (FNP) certification through local practice and volunteering.
The Value of Alabama's NPs
"Nurses are known for their compassion and ability to listen, and these qualities help nurse practitioners in Alabama address any health-related concern," Dr. Oden says. "Nurse practitioners take the time to listen to the patient and build a strong patient-provider relationship, which leads to the patient listening to the nurse practitioner."
The simple act of listening can go a long way. A 2019 study in the American Journal of Managed Care (AJMC) found that NPs generally provide a level of care on par with that of a physician when dealing with routine patients, and can even achieve better outcomes in quality metrics around smoking cessation, statin therapy, and depression treatment.
Several other studies have also suggested that NPs achieve better outcomes in patients with chronic diseases. And according to the Agency for Healthcare Research and Quality (AHRQ), NPs are more likely to practice in rural and remote areas, where healthcare shortages are often the most severe.
"Nurse practitioners in Alabama strive to educate patients on health risks related to obesity, smoking, and many other health-related concerns," Dr. Oden says. "Education is key to prevention, but the education has to be where the patient can grasp the concept(s). Nurse practitioners' ability to 'know' their patients provides the opportunity to educate patients while meeting their needs."
By taking a holistic approach, NPs factor in social, economic, and psychological considerations when managing an individual's care: a healthy but expensive nutrition plan, for example, might not be useful to a low-income patient. NPs focus on empowering patients within their own unique circumstances and effecting small changes that can have a powerful long-term impact. This is particularly important in a state like Alabama, where obesity and smoking rates are significantly higher than the national averages and are major contributors to chronic diseases.
The Realities of Restricted Practice in Alabama
Nurse practitioners across the nation are expertly trained to provide high-quality, patient-centered care that is grounded in national standards of excellence. But their ability to practice to the full extent of that training is limited in certain states, including Alabama.
"There are approximately 15 reduced practice states in the United States," Dr. Oden says. "In Alabama, this means that a certified registered nurse practitioner (CRNP) must have a collaboration, or formal relationship, with a physician in order to practice. Also, there must be an established, written protocol which the nurse practitioner follows."
Under this collaborative agreement, a physician must be readily available if needed to provide oversight to the NP. While this doesn't necessarily hinder an NP's ability to treat patients, it can limit their ability to address the need in healthcare shortage areas. In other states where NPs have full practice authority, NPs can and do go to rural and underserved areas where there are no physicians; in Alabama, they can't.
The National Academy of Medicine (NAM), the National Council of State Boards of Nursing (NCSBN), and several other organizations have recommended that all states move to full practice authority for NPs in order to better address the healthcare needs of the population.
"Full practice authority in the state of Alabama opens the doors for more flexibility for the nurse practitioner and the patient," Dr. Oden says. "With full practice authority, nurse practitioners would have the opportunity to open practices in areas where there are no or limited available collaborative physicians. This would allow more access to care, especially to those patients in rural areas of Alabama."
Steps Towards Full Practice Authority in Alabama
When the Covid-19 pandemic swept through the United States, governors in 18 states, including Alabama, issued executive orders which either waived or suspended practice agreement requirements for NPs, in order to help meet the increased healthcare needs of the population. It acted as a de facto trial run for full practice authority in Alabama.
"The future of nurse practitioner practice in the state of Alabama will continue to evolve and change," Dr. Oden says. "The Covid-19 pandemic has brought out many areas of healthcare concern and may be the trigger needed to push Alabama toward loosening the reins on advanced practice nurses, moving towards a full practice state."
The pandemic was not Alabama's first experience with full practice authority. Since 2016, Alabama NPs employed with a Veterans Affairs (VA) facility have been granted full practice authority, and organizations like the Alabama State Nurses Association have been pushing to extend such regulations to include all advanced practice nurses in the state. Grassroots efforts by NPs and NP students are a critical resource for further advocacy.
"Nurse practitioners and nurse practitioner students should be knowledgeable on policies within their state, and should familiarize themselves with new legislative bills that arise," Dr. Oden says. "Each voice should be heard, as there is power in numbers, and each voice can be heard by reaching out to the respective senators and/or representatives."
The added task of advocating for full practice authority can seem like a second job, and one without pay. But NPs and NP students don't continue to advocate for full practice authority out of self-serving motives: advocating for full practice authority is advocating for patients and their ability to access high-quality care.
"With the shortage of healthcare professionals, nurse practitioners have heavy workloads just as all other healthcare providers do," Dr. Oden says. "But as always, the patient comes first!"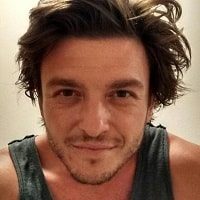 Matt Zbrog
Writer
Matt Zbrog is a writer and researcher from Southern California, and he believes a strong society demands a stronger healthcare system. Since early 2018, he's written extensively about emerging topics in healthcare administration, healthcare research, and healthcare education. Drawing upon interviews with hospital CEOs, nurse practitioners, nursing professors, and advocacy groups, his writing and research are focused on learning from those who know the subject best.