Ask a Professor: The NP Practice Environment in Arkansas
"It really takes a team of professionals to address the complexities of healthcare. But placing barriers on nurse practitioners is not one of the methods to decrease complexities."
Dr. Stacy Harris, Assistant Professor of Nursing at the University of Central Arkansas
Demographic distortions driven largely by the Baby Boomer generation create a steep disparity between healthcare supply and demand. Nationwide, medical schools aren't graduating enough primary care physicians to meet the complex needs of an aging patient population. Some states are already feeling the effects.
U.S. News & World Report (2023) ranks Arkansas second to last in the country for healthcare, and the United Health Foundation ranks it second to last for health outcomes. The state scores particularly poorly in access to primary care services. According to the Kaiser Family Foundation (KFF), Arkansas has 115 primary care healthcare professional shortage areas (HPSAs), collectively home to over 1.1 million people, accounting for more than a third of the state's population.
Increasing access to care is the first step in creating a healthier state, and nurse practitioners (NPs) could be an elegant and efficient part of the solution. But major barriers at the state and federal levels are preventing them from working to the full extent of their education and training. More progressive laws, like those adopted in a majority of other states, would benefit both Arkansas's NPs and their patients.
Meet the Expert: Stacy Harris, DNP
Dr. Stacy Harris is an assistant professor of nursing at the University of Central Arkansas (UCA). She obtained her BSN and MSN from the University of Missouri at Kansas City and her DNP from the University of Central Arkansas. She has been a registered nurse since 1992, with experience in the critical care field.
Dr. Harris serves as the graduate program coordinator for the School of Nursing at UCA. In addition, she is the nurse practitioner program director. Dr. Harris has teaching responsibilities in the graduate program, primarily focusing on nurse practitioner clinical courses and advanced health assessment. She is an adult nurse practitioner with over 20 years of experience, mainly focused in cardiovascular disease and internal medicine.
The Value of Arkansas's NPs
"In the State of Arkansas, our healthcare metrics around obesity, hypertension, and cardiovascular disease are some of the worst in the country," Dr. Harris says. "Another problem is the lack of providers in rural areas and a lack of access, especially in the areas of lower socioeconomic status."
NPs are particularly well-suited to meet the top health concerns of Arkansans. NPs are adept at treating chronic conditions, proficient at patient education, and more likely than their physician colleagues to practice in rural areas (of which the state has several). Many NP programs can also be taken in part or wholly in online and hybrid formats, meaning that RNs interested in advancing their education can pursue advanced degrees without relocating.
"My graduate students are already nurses, and most of them work close to where they live or in the same city where they live," Dr. Harris says. "And they plan to work where they live as a nurse practitioner as well."
Research has repeatedly shown that NPs can and do provide high-quality primary, acute, and specialty healthcare services across the lifespan in diverse settings. Over the last 50 years, numerous studies have found that an NP's level of care is comparable to that of a physician's, achieving similar or better health outcomes. Patients under the care of NPs have higher satisfaction scores and fewer unnecessary readmissions. And NPs can be trained quicker and deployed more effectively than physicians in areas of the highest need.
Unfortunately, regulatory barriers in Arkansas prevent NPs from having the same force-multiplying effect they have in other states.
Regulatory Burdens on NP Practice in Arkansas
Arkansas is a reduced practice state, meaning it has barriers that prevent NPs from practicing to the full extent of their training and education.
The primary barrier is what's referred to as a collaborative practice agreement, which requires an NP to be under the supervision of a physician. These agreements, which are often collaborative only in title, come with bureaucratic, logistical, and financial implications for NPs. If at any time the NP's supervising physician retires, dies, or otherwise withdraws from the agreement, then the NP is not able to care for their patients until a new agreement is in place; such disruptions can be detrimental to patients and clinics.
To date, a majority of American states have adopted full practice authority: laws which allow NPs to practice to the full extent of their training and education. NPs in full practice authority states still collaborate with physicians, but without the additional financial, logistical, and bureaucratic barriers of a collaborative agreement.
In 2021, Arkansas passed a law that laid out a path for its NPs to practice independently. The process remains onerous. Only after an NP has completed 6,240 hours under a collaborative practice agreement can they apply to an Independent Practice Board, which may approve or deny their application; many of the financial, logistical, and bureaucratic barriers have been rebuilt in this way.
"I know in the past from a few nurse practitioners that tried to open their own practice in areas of need, particularly in the southeast segment of the state, that were not able to sustain themselves financially, even though they had really strong health outcomes," Dr. Harris says. "I don't know if the data is there yet to show that these independent nurse practitioners can make it financially."
Federal regulations remain a significant part of the equation. Medicare and Medicaid only reimburse NPs for 80 percent of what a physician receives, and many private insurances follow those Medicare and Medicaid rules in their own guidelines. This undercuts an NP's ability to remain financially solvent when opening a new independent practice in a rural area where the margins are already tight, Dr. Harris says, and it also perpetuates the myth that nurse practitioners are only 80 percent as good as physicians.
"A lot of these barriers to practice aren't based on any scientific data," Dr. Harris says. "They're simply out of date."
The Future of NP Practice in Arkansas
There are reasons to be optimistic. The 2021 law laying out a path to independent practice for NPs was an important step towards Arkansas adopting a modern view of the NP role. Federal regulations are shifting in the same direction.
"For years, a nurse practitioner couldn't be seen as a Medicaid provider, and now a nurse practitioner can be considered the primary care provider of a Medicaid patient," Dr. Harris says. "That change has been helpful, particularly in the rural areas where there are more Medicaid patients."
Telemedicine is another avenue for increasing access to care. In Arkansas, it still requires an NP to be part of a collaborative agreement, but the technology itself is a net benefit to patients and providers.
National organizations, like the Association of American Nurse Practitioners (AANP) and the American Nurses Association (ANA), are continuing to advocate for more progressive and compassionate legislation that benefits the patients who need care most. If successful, NPs across the nation will be able to be utilized to their full potential, and be able to work both collaboratively and independently to best meet the needs of patients.
"I feel the complexities of healthcare have a place for both nurse practitioners and physicians," Dr. Harris says. "Physicians are an integral part of the healthcare system. I like working with physicians and other health disciplines. Nurse practitioners are not trying to be physicians."
Family nurse practitioners are educated to be a patient's first provider in the healthcare system: supporting lifestyle changes, diagnosing and treating, and improving the public's health literacy. Those NPs can play a critical role in addressing the needs of an aging population whose health needs, disease processes, and treatment options become more complicated.
"It really takes a team of professionals to address the complexities of healthcare," Dr. Harris says. "But placing barriers on nurse practitioners is not one of the methods to decrease complexities."
Allowing nurse practitioners to operate an independent NP practice could help address the complexities and would offer greater healthcare access. Already, 26 states have adopted full practice authority. More states will follow, and Arkansas could be one of them. The holistic, patient-centered approach of NPs is ideally suited to meeting the needs of the state's most vulnerable.
"There are more nurse practitioners today than when I started," Dr. Harris says. "The public knows more about what a nurse practitioner is. As time goes on, I think more people will value the holistic approach of a nurse practitioner, and some will even prefer it, which could really impact Arkansans' health."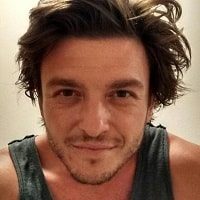 Matt Zbrog
Writer
Matt Zbrog is a writer and researcher from Southern California, and he believes a strong society demands a stronger healthcare system. Since early 2018, he's written extensively about emerging topics in healthcare administration, healthcare research, and healthcare education. Drawing upon interviews with hospital CEOs, nurse practitioners, nursing professors, and advocacy groups, his writing and research are focused on learning from those who know the subject best.