Ask a Professor: The Practice Environment in Connecticut
"We really need to focus on educating our institutional leaders on the benefits, both from a patient outcome perspective and from a financial perspective, of utilizing our acute care and primary care NPs effectively. We need to be collaborating and working together, figuring out how to provide access to care."
Kristin Bott, DNP, Assistant Professor, University of Connecticut School of Nursing
To practice in Connecticut as a nurse practitioner (NP) requires an understanding of coexisting extremes. The third smallest state in the nation, Connecticut is also the fourth most densely populated, and income inequality is one of its top health challenges. But in this relatively tiny area, an enviable amount of good exists: public health funding is up 47 percent year-over-year, and the state is ranked third best in the US for overall health outcomes, according to the United Health Foundation (UHF).
In 2014, Connecticut became the 18th state to grant its NPs a streamlined path to full practice authority, empowering NPs to practice to the full extent of their education and training, and improving access to care simultaneously. For many states, winning full practice authority is the holy grail of NP advocacy, but in the Land of Steady Habits (one of Connecticut's more endearing nicknames), it was another step in the right direction.
Today, Connecticut's NPs are pushing forward to address pressing challenges related to mental health and healthcare access. To learn more, read on.
Meet the Experts
Ivy M. Alexander, PhD, APRN, ANP-BC, FAANP, FAAN
Dr. Ivy Alexander is a professor and director of the adult-gerontology primary care nurse practitioner track at the University of Connecticut School of Nursing. Her clinical, scholarly, and research interests are in primary care for underserved populations, including veterans and their families, and midlife women's healthcare, especially menopause-related symptom management and osteoporosis prevention, identification, and management.
With over 30 years of clinical and academic experience, she has extensive expertise in both clinical and didactic education. She has served as director for multiple HRSA-funded programs supporting the education and training of primary care nurse practitioners to care for underserved populations.
Kristin Bott, DNP, APRN, ACNP-BC
Dr. Kristin Bott is an assistant professor and director of the adult-gerontology acute care nurse practitioner track at the University of Connecticut School of Nursing. She has been practicing in the acute care practice setting for over 17 years and has served in varying roles and capacities both in the clinical practice setting and in the university.
Dr. Bott began as a staff nurse in the ICU and worked in MICU, CTICU, and Progressive Cardiac units. She graduated with her acute care nurse practitioner degree from the University of Connecticut in 2011.
Post-graduation, Dr. Bott's clinical role was in electrophysiology, and she soon became the manager of the electrophysiology department at her institution. She has also served as the technical director of electrophysiology in the hospital setting. Dr. Bott remains active in clinical practice in the hospital setting and also serves as an advisory council and board member of the Connecticut Chapter of the American College of Cardiology.
The Value of Connecticut's NPs
"The top health concerns in Connecticut are similar to those in many other states," Dr. Alexander says. "But we have a really wide range of patients, from individuals who are high-income to those who truly live in poverty, and the social determinants of health are extremely important, especially for families on the low-income end of that range."
The holistic, patient-centered approach of NPs makes them particularly well-positioned to address social determinants of health. While NPs can't fix income inequality, they can offer patient education that improves health literacy and reduces risky behaviors; they can also direct patients to free or low-cost resources like food banks, exercise opportunities, or smoking cessation tools.
Ideally, this sort of patient education is generative, and self-spreading within families and communities. Still, access to care remains a serious problem, especially as many health providers have retired or left their home health facilities in the wake of the pandemic.
"Our emergency rooms (ERs) and inpatient units are bursting at the seams," Dr. Bott says. "And many of these patients are coming in for things that should be treated in a primary care setting, but they either don't have a primary care provider, or they lack access to one."
In 2020, an estimated 7.6 percent of adults in Connecticut avoided seeking care because of cost-related issues. While that's an improvement over the 9.9 percent who did the same in 2019, it still causes concern: avoiding care for minor issues now can lead to major (and more costly) issues later on, which also contribute to overcrowded ERs. Compounding the problem is the high number of health providers who have retired or moved in the wake of the Covid-19 pandemic. NPs are being increasingly relied upon to fill in the gap, but they're not always utilized to the full extent of their potential.
"We really need to focus on educating our institutional leaders on the benefits, both from a patient outcome perspective and from a financial perspective, of utilizing our acute care and primary care NPs effectively," Dr. Bott says. "We need to be collaborating and working together, figuring out how to provide access to care."
Moving Beyond Full Practice Authority
In 2014, after years of NP advocacy, Connecticut became the 18th state to grant its NPs and other advanced practice registered nurses (APRNs) full practice authority. Under that law, NPs may now practice independently after a three-year collaborative period.
But the term "collaborative period" is a bit of a misnomer, if only because professional collaboration never truly ends: "There is no world of medicine without collaboration," Dr. Bott says.
Previously, Connecticut's NPs had to work under the supervision of a physician; they also had a limited scope of prescriptive authority. Little by little, regulatory victories removed barriers to providing care. And even though the path to independent practice has opened up, the spirit of collaboration is stronger than ever: NPs in both acute care and primary care settings will frequently collaborate, consult, and refer to physicians, specialists, RNs, and other APRNs.
"I've always practiced in settings where—along with my NP colleagues, my PA colleagues, my MD colleagues, and my midwifery colleagues—we've worked together as a team to make sure the patient gets the best care possible," Dr. Alexander says. "It's very well-documented that team care and team science are best for patients."
Some barriers to practice remain for NPs in Connecticut. Many older legislative policies still use outdated language (e.g., referring only to a "physician" when "healthcare provider" might be the more contemporary term) that can restrict an NP's ability to order certain types of services.
Insurance policies can be a problem, too: not all insurance companies recognize NPs as primary care providers, creating additional burdens around referrals and disrupting the continuum of care. Some of these barriers exist at the federal level and some at the corporate level, and changes may only come at a glacial pace. And even in local healthcare facilities, not all administrations are well-educated on the nuances of the NP role.
"In the acute care setting, we have our standardized scope of practice, but it varies by institution and by how familiar and knowledgeable our institutional leaders are on the role of NPs," Dr. Bott says. "It's important to meet with leaders, to inform them of what an NP is and that not all NPs are the same, and that we have different roles. Employing the right NP in the right place is really going to behoove the institution for many, many reasons."
The Importance of Continued Advocacy for NPs
Advocacy is written into the NP's DNA. In states that have won full practice authority, like Connecticut, it's NPs themselves who have helped push the legislation across the finish line. And that spirit of advocacy continues, even after the major hurdle of earning full practice authority.
"I teach the health policy course that all our students take, and they're required to write an op-ed and submit it to a media outlet as one of their assignments," Dr. Alexander says. "It's a wonderful opportunity to have students who are experienced nurses telling the world what's working, what's not working."
Some forms of advocacy live in the day-to-day work of an NP: the education of patients on what they can do to make healthier choices, or the demonstration to insurance companies and health systems of how a system does, doesn't, and should work. That continued, everyday advocacy is crucial for meaningful, long-term change.
"When I ask students in my course what kind of advocacy or lobbying work they've done, most of them say they haven't done any," Dr. Alexander says. "But if I ask if they've gone to their medical administration and pointed out a problem and suggested solutions, almost everyone says yes. That's advocacy. You don't have to go to Capitol Hill. Advocacy at all levels is important."
For patient advocacy, many of Connecticut's NPs are looking beyond the Covid-19 pandemic and outwards, towards a new crisis: mental health.
"Mental health care came to the forefront because of Covid, but it isn't going away," Dr. Alexander says. "The anxiety and stress level that our greater societal expectations have moved to is really rough on teens and adolescents in particular. I'd like to see an increased focus on the reasonable management of some mental health problems in a primary care setting. Anxiety, depression, and more mild bipolar disorder can all be very effectively managed in primary care. Our grants focus on doing this: educating students so they are well-versed in managing appropriate mental health disorders in primary care."
Connecticut is still one of the healthiest states in the nation, and it offers its NPs and APRNs a large degree of autonomy, such that they can practice to the full extent of their training. But its NPs aren't resting on their laurels, and there are still improvements to be made. Through collaboration, patient care, and advocacy, Connecticut's NPs are helping to shape the future of health in the state.
"In the future, I think NPs are going to become more and more essential to the healthcare field as key care providers," Dr. Bott says. "As we saw with Covid, the world wasn't ready, but nurses were. We were put into roles and units and positions that showcased the adaptability, malleability, and the knowledge-base of NPs. I think that's going to catapult us into the future."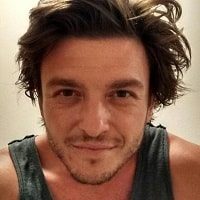 Matt Zbrog
Writer
Matt Zbrog is a writer and researcher from Southern California, and he believes a strong society demands a stronger healthcare system. Since early 2018, he's written extensively about emerging topics in healthcare administration, healthcare research, and healthcare education. Drawing upon interviews with hospital CEOs, nurse practitioners, nursing professors, and advocacy groups, his writing and research are focused on learning from those who know the subject best.