Ask a Professor: The Fight for Full Practice Authority in Illinois
"NPs are the ones going to the front lines when needed. We fill those gaps when otherwise there would be no providers."
Dr. Julie Koklys, DNP, Assistant Professor & Department Chair at the Lewis University's College of Nursing and Health Sciences
The US is headed towards a healthcare crunch, with Baby Boomers retiring faster than medical schools can graduate an adequate number of physicians. The need for qualified healthcare professionals is acute and increasing. Nurse practitioners (NPs) could play a prominent role in meeting that need.
"Nurse practitioners are provided with an education and a certification within their scope of practice and population focus that provides them with the knowledge and skills to provide safe, quality, and cost-effective care straight out of school," says Dr. Julie Koklys, an assistant professor at Lewis University's College of Nursing and Health Sciences.
"Like any profession, there's a learning curve. But nurse practitioners have completed hundreds of hours of clinical experience from their education, both undergraduate and graduate, and from their nursing background, prior to ever stepping foot into their role as an NP."
Despite Americans having ranked nursing as the most trusted profession for 18 years in a row, some state governments don't trust NPs as much as they should. Several states, including Illinois, are classified as reduced practice environments: jurisdictions where NPs are not allowed to practice to the full extent of their education, licensure, training, and ability.
Meet the Expert: Dr. Julie Koklys, DNP, APRN, FNP-BC
Dr. Julie Koklys, DNP, APRN, FNP-BC, is an assistant professor at Lewis University's College of Nursing and Health Sciences, where she is also the Chair of the Department of Nursing. She received her MS in family health nursing and nursing education from the University of South Florida and her DNP from Lewis University.
Her DNP research was titled "Nurse Practitioner Perceived Readiness for Full Practice Authority." Dr. Koklys currently serves as the Government Relations Chair for the Illinois Society for Advanced Practice Nursing (ISAPN).
Dr. Koklys graciously shared her thoughts on NP practice authority within her state.
What is NP Full Practice Authority?
In states like Illinois, the law hasn't fully caught up to the facts. Nurse practitioners are rigorously trained and highly competent, with studies showing that NPs can provide equal or better care than physicians. Research also suggests that they can provide equal or better patient outcomes at a lower cost, too. These benefits, however, are limited when full practice authority (FPA)—the ability of NPs to practice, unencumbered, to the full extent of their training—is not realized in their jurisdiction.
"In other states, you can graduate, and then you can practice independently," Dr. Koklys says. "But, I use that term independently carefully: We know our resources. We know our referral sources. We know the colleagues that we can rely on if we have questions. We know as nurse practitioners when it's time to seek out external sources. We don't ever operate in a vacuum."
The Challenges of NP Reduced Practice Laws in Illinois
A problem arises when legislation requires NPs to ask for help and confirmation when they don't need it. What's known as a "supervisory requirement" or "collaborative agreement" is the crux of one of the primary impediments to FPA. While they vary in their precise wording, these restrictions generally include the stipulation that an NP needs the approval of a physician to perform certain tasks. In some states, the ability to practice as an NP is dependent upon having such an agreement.
Largely a product of a bygone era, these supervisory requirements fail to take into account the rigorous education and training that modern NPs undergo. They ultimately undermine the ability of NPs to fully meet the needs of the healthcare crunch. When an NP needs a physician signature or phone call to approve what they already know how to do, the care process is slowed down and cost savings can drop significantly.
When a supervising physician retires or relocates, the corresponding NP needs to halt a portion of their practice until a replacement can be found. The financial cost to an NP of maintaining a collaborative agreement can be a serious barrier to providing care in rural areas. In these and other cases, the legislative burden on the NP inevitably gets passed onto the patient.
"I work for a clinic in the Chicagoland area that treats very specific conditions," Dr. Koklys says. "Under my collaborative practice agreement, there are restrictions on the medications I can utilize for patients. For example, I cannot provide my patients with certain controlled migraine medications. So if I determine a diagnosis of migraine during the course of a visit and they would benefit from one of these controlled medications, I have to charge them for my visit, then send them to another provider, where they would likely be charged for a secondary visit. This is a barrier for both patients and providers."
In major metropolitan areas, supervisory requirements and collaborative agreements can be a significant nuisance. In rural areas, they become a major problem. Illinois is home to some 76,000 farms that cover over 28 million acres and comprise nearly 80 percent of the state's total land area. Data shows that NPs are far more likely than physicians to practice in rural areas. NPs providing care in these rural areas may be the closest healthcare provider within reachable distance for some patients; making them dependent upon the approval of a distant physician makes a hard job harder and sometimes impossible.
Moving Toward NP Full Practice Authority in Illinois
Like many other states, Illinois is inching itself towards full practice authority. In September 2017, an amendment to the Nurse Practice Act was signed into law, allowing some NPs to practice without entering into a written collaborative agreement with a physician. To qualify, NPs need to first meet educational and training standards, including national certification, 4,000 hours of clinical experience in collaboration with a physician, and 250 hours of continuing education. In some ways, these requirements are redundant forms of the training and experience an NP has already accrued through the educational process.
In signing the law, which passed unanimously in the state's two legislative chambers, the state's then-governor, Bruce Rauner, cited the importance of reducing restrictions to practice for NPs and how it could increase the access, affordability, and quality of healthcare across the state. Illinois has attempted to smooth out the transitional process further by providing the state's NPs with an application packet to help them apply for independent practice.
But, even in full effect, restrictions remain: NPs can only prescribe certain narcotics (such as opioids) when in consultation with a physician and reported under the state's Prescription Monitoring Program.
"We made some headway in 2017," says Dr. Koklys, who also serves as the Government Relations Chair for the Illinois Society for Advanced Practice Nursing (ISAPN). "Until that point, Illinois NPs had to have a collaborative agreement with a physician indefinitely. So this was an initial step in the right direction. We still have some restrictions, and more work to do."
Dr. Koklys and the ISAPN, along with other professional organizations like the American Association of Nurse Practitioners (AANP), are the spearhead for several advocacy issues within the profession. When the issue of providing telehealth was brought to the ISAPN board, the board took the issue to its lobbyists, who in turn took it to the state government in Springfield. The governor then put forth an emergency order stating that telehealth was a service that could be provided. The ISAPN took that information and disseminated it amongst the NP community. This sort of direct action, which is ultimately in service of better patient outcomes, is one of the main functions of professional organizations like the ISAPN.
"If you don't have your finger on the pulse, then you don't know what the problems are, and you don't know how to help," Dr. Koklys says. "Becoming a member of local, national, or specialty-based professional organizations is critical for NPs and NP students alike."
In the wake of the Covid-19 pandemic, several reduced and restricted practice states have begun temporarily granting NPs full practice authority. Illinois is not one of them. But recent history shows that when the public needs cost-effective quality care, the answer is often NPs. States like Illinois would do well to empower them.
"NPs are the ones going to the front lines when needed," Dr. Koklys says. "We fill those gaps when otherwise there would be no providers."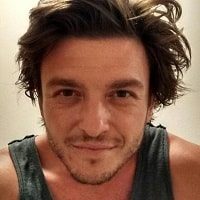 Matt Zbrog
Writer
Matt Zbrog is a writer and researcher from Southern California, and he believes a strong society demands a stronger healthcare system. Since early 2018, he's written extensively about emerging topics in healthcare administration, healthcare research, and healthcare education. Drawing upon interviews with hospital CEOs, nurse practitioners, nursing professors, and advocacy groups, his writing and research are focused on learning from those who know the subject best.