Why Aren't There More Male Nurse Practitioners?
"We believe the deliberate and inclusive efforts by educational, clinical, research, and professional organizations, such as AAMN, have supported a consistent increase in the number of males in nursing."
Curry Bordelon III, DNP, MBA, Associate Professor of Nursing and Interim Assistant Dean for Graduate Clinical Education at the University of Alabama at Birmingham
According to 2022 data from the Kaiser Family Foundation (KFF), female NPs outnumber male NPs by more than eight to one in the US. That's only marginally better than the gender ratio for all nurses in the US, which is just under ten to one in favor of female nurses. As the nation grapples with issues of diversity, inclusion, and equality in other professions, it's also starting to ask why there aren't more male nurses and nurse practitioners.
Nursing suffers from the stereotype that it is a female profession, and over the last 60 years, this has become, in part, a self-fulfilling prophecy. Today, the clinical, educational, and research environments which contribute to nursing are all female-led and female-dominated, the result of several geographic, cultural, and historical influences. But men are in no way less equipped to become nurses and NPs, and workforce homogeneity actually does patients a disservice.
More NPs of all backgrounds are needed to help address the health concerns of an aging population, and a lack of male nurses and NPs can discourage some men from joining the nursing workforce; it can even discourage male patients from seeking care in the first place. America's NPs should be as diverse as the patients they serve.
To learn more about the gender aspects at play in the nursing profession, and how they're changing, read on.
Meet the Expert: Curry Bordelon III, DNP, MBA, NNP-BC, CPNP-AC, CNE
Dr. Curry Bordelon III is an associate professor of nursing and interim assistant dean for graduate clinical education at the University of Alabama at Birmingham. He earned his MBA from the University of New Orleans, his MSN from Emory University, and his DNP from the University of Alabama at Birmingham.
Dr. Bordelon is dual-certified as a neonatal and pediatric acute care nurse practitioner and has extensive leadership experience as a nurse practitioner manager for three neonatal intensive care units. Dr. Bordelon is also the incoming vice president of the American Association of Men in Nursing (AAMN).
The Value of Male NPs
NPs provide high-quality care to a broad spectrum of patients. Over the last 50 years, the nurse practitioner role itself has evolved enormously, with highly advanced training programs and a growing list of professional specialty practice areas. As the Baby Boomers age, more qualified healthcare professionals are necessary to help them treat and manage chronic conditions, and NPs will become an even more vital part of the American healthcare workforce. But the nursing profession's lack of gender diversity remains an impediment.
Research has repeatedly shown that diverse teams function better. In healthcare, it's a serious issue with tangible consequences: patients want to see themselves represented in a team of healthcare professionals and feel comfortable expressing personal health concerns to someone they believe will understand their needs. For male patients interested in being treated by an NP who looks like them, talks like them, and understands them implicitly, the options are still too thin.
"Men disproportionately lack consistent healthcare due to perceptions of vulnerability, weakness, or lack of importance in seeking out personal care," Dr. Bordelon says. "But by having more men in nursing and advanced practice nursing roles, we can create a healthcare environment of inclusion and trust that results in improved healthcare outcomes."
The Increasing Number of Male NPs
The good news is that the trend is moving in the right direction. In 1970, men made up approximately 2.7 percent of the nursing force, according to the US Census Bureau. But a 2017 report by the Washington Center for Equitable Growth found that the figure reached 11.9 percent in 2011, and 13 percent in 2015.
"Since the early 1970s, there has been a slow but steady increase in the number of men within the nursing profession," Dr. Bordelon says. "Paralleling this is the slow but steady rise in the number of male NPs in the US to approximately 13 percent, with increased numbers based on certain specialties (such as CRNAs)."
The reasons for the increase in the number of male nurses and NPs are at least as interesting as the reasons for the continued disparity. A 2018 story in the New York Times found a significant number of men entering the nursing profession after exiting more traditionally male, and increasingly obsolete, professions. The economy is changing, and so are gender roles; the increasing number of men becoming RNs and NPs is likely to continue.
"More recently, healthcare systems and educational institutions have recognized the benefits and strong connections between a culturally diverse workforce and the ability to provide culturally competent and high-quality care," Dr. Bordelon says. "Directed efforts to educate, recruit, and retain men into nursing has supported a steady increase in a more diverse NP workforce."
Role Models for Male Nurses and Male NPs
In some other parts of the world, there's nothing especially female about the nursing profession. Several countries in Francophone Africa actually have a majority of male nurses. In these cases, diversity and equality can be a self-fulfilling prophecy: it's easier to thrive and join a profession when there is a deep pool of role models in that profession from which to choose.
But while there may be a dearth of male nurses and male NPs in the US, there are still several male nurse role models: those who bravely pushed the profession forward.
In the mid-20th century, Luther Christman was denied admission to two different nursing schools, as well as the US Army Nurse Corps, based on his gender. Undeterred, he went on to a successful 65-year career in nursing, becoming a staunch advocate for the nursing profession (and the role of men within it) in the process, and eventually founding the American Association for Men in Nursing (AAMN). Christman was named a Living Legend of the American Academy of Nursing in 1995, and inducted into the American Nurses Association Hall of Fame in 2004.
In 1955, Edward Lyon, a nurse anesthetist, became the first male nurse to be commissioned as a reserve officer in the US Army. His inclusion in the US Army Nurse Corps, alongside 3,500 women, set an important precedent that expanded the role of the male nurse in the military and elsewhere. Today, more than 35 percent of nurses in the military are men.
The Future for Male NPs
The trend of an increasing number of male NPs will continue and accelerate going into the future.
Healthcare facilities and nursing schools should focus recruiting and retention efforts on men in nursing. Organizations such as the American Association of Nurse Practitioners (AANP) should continue to promote the benefits of a diverse advanced nursing workforce, and the American Association for Men in Nursing (AAMN) will continue to provide resources for men in nursing, as well as engage in national and local advocacy efforts to manifest greater diversity.
"We believe the deliberate and inclusive efforts by educational, clinical, research, and professional organizations, such as AAMN, have supported a consistent increase in the number of males in nursing," Dr. Bordelon says. "In parallel is the consistent increase in male NPs. Continued efforts and innovative approaches are needed to keep up our momentum. AAMN is committed to continuing these efforts while expanding our educational and advocacy efforts to improve care for male patients."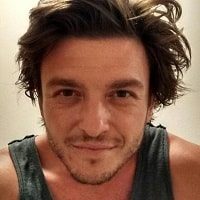 Matt Zbrog
Writer
Matt Zbrog is a writer and researcher from Southern California, and he believes a strong society demands a stronger healthcare system. Since early 2018, he's written extensively about emerging topics in healthcare administration, healthcare research, and healthcare education. Drawing upon interviews with hospital CEOs, nurse practitioners, nursing professors, and advocacy groups, his writing and research are focused on learning from those who know the subject best.