Ask a Professor: The NP Practice Environment in Kentucky
"I think without question the NP role will continue to expand. It would be much easier if we didn't have some of these restrictions on our practice, but we've always found a way to take care of patients and we will continue to do that. We will keep moving forward."
Dr. Margaret Zoellers, Associate Professor, Rural Health FNP Program Coordinator at Eastern Kentucky University
As the nation is still reeling from the Covid-19 pandemic, it's time to turn attention to another crisis that's been brewing for some time. The aging Baby Boomer generation, in particular, is putting immense strain on healthcare resources around the country. There are not enough primary care physicians to meet the health needs of the nation. A 2020 report from the American Association of Medical Colleges (AAMC) forecasts that the US could face a shortage of up to 55,000 primary care physicians by 2033.
In some states, such as Kentucky, the primary care crunch is already acutely felt. According to the Kaiser Family Foundation (KFF), Kentucky has 191 Health Professional Shortage Areas (HPSAs) that are home to a collective 1.46 million people, which amounts to roughly a third of the state's entire population.
Medical schools aren't graduating enough primary care physicians fast enough to match the growing demand for their services. But they also shouldn't have to: Kentucky's nurse practitioners (NPs) are a valuable resource in fighting back against the primary care crunch and increasing healthcare access to those who need it.
If utilized to their full potential, Kentucky NPs could have a major impact on the state's overall health.
Meet the Expert: Margaret Zoellers, DNP, APRN, FNP-BC
Dr. Margaret Zoellers is an associate professor and the rural health family nurse practitioner (FNP) program coordinator at Eastern Kentucky University's School of Nursing. She earned both her MSN and DNP from Eastern Kentucky University.
Dr. Zoellers is a practicing APRN with over 24 years of advanced nursing practice experience, primarily in family practice but also in women's health, internal medicine, urgent care, and university student health. Prior to earning her MSN, she spent five years in registered nursing practice, with experience in medical/surgical, home health, and emergency care.
The Power and Potential of NPs in Kentucky
Over 50 years of research has shown that NPs can and do improve patient outcomes across a broad range of healthcare services. They're not only highly educated and expertly trained but also widely trusted: nursing has been the most trusted profession in America for 19 consecutive years. That trust and expertise, combined with a holistic approach to care, make NPs the ideal choice for educating and treating patients with chronic conditions.
"NPs are extremely important members of the healthcare team in Kentucky," Dr. Zoellers says. "The state has a very high rate of chronic disease, and when you think about chronic diseases like heart disease, hypertension, and diabetes, primary and secondary prevention is just critical. And that's what NPs really emphasize. But there also must be access to primary care, and NPs in Kentucky have really filled a big gap in that area."
NPs are more likely than their physician colleagues to work in rural and underserved areas, and that's particularly true in Kentucky. Eastern Kentucky University's FNP program, where Dr. Zoellers is an assistant professor and program coordinator, has an explicit emphasis on the unique challenges that come from providing care in rural and underserved areas.
"The vast majority of our students come to EKU, complete their advanced degree, and then return to their home community," Dr. Zoellers says. "They don't intend to practice anywhere else. They really have a strong desire to make a difference in their home community. Since many of our students are also from rural or underserved communities, it follows that many of our graduates establish a practice with underserved populations."
Today, NPs represent one in four primary care providers in rural practices, and the number is even higher in states with full practice authority laws. Kentucky, unfortunately, is not one of those states.
The Burdens of Reduced Practice for NPs in Kentucky
Kentucky is classified by the American Association of Nurse Practitioners (AANP) as a reduced practice state, meaning that the state's laws reduce the ability of NPs to engage in at least one element of their practice.
In Kentucky, that reduction manifests primarily in the requirement of collaborative agreements. Kentucky NPs are licensed by the Kentucky Board of Nursing and are allowed to practice independently, but they're required to have collaborative agreements in place with a supervising physician in order to prescribe medications: a Collaborative Agreement Prescriptive Authority for Controlled Substances (CAPA-CS), and a Collaborative Agreement Prescriptive Authority for Non-Scheduled Drugs (CAPA-NS). Each comes with its own requirements, and its own burdens.
Kentucky isn't as restrictive as some other states are. Physicians in Kentucky can collaborate with any number of NPs at one time. There is no distance requirement, no mandatory chart review, and no direct supervision necessary. Nothing in Kentucky's regulations explicitly prevents an NP from opening an independent practice.
That said, requiring each NP to pair themselves to a physician for prescriptive authority drastically undermines the force-multiplying power that NPs can provide. And the regulations currently in place create significant barriers that disincentivize independent practice by NPs and discourage NPs from moving to the rural and underserved areas where they're needed most.
As the sole primary care provider in many rural areas, NPs need to be able to prescribe controlled medications. Without the ability to independently order antibiotics or injectable vaccines, for example, an NP's capacity to establish their independent practice and treat and care for patients is greatly diminished.
NPs who want to practice in these rural and underserved areas must find a physician willing to enter into a collaborative agreement with them, and typically incur a financial burden from entering into that agreement. If at any point the physician retires, dies, or simply decides to no longer participate in that agreement, then the NP needs to shut down their practice until a replacement is found. Even a minor disruption in the continuum of care can have major consequences for patients who look to NPs as their sole source of health services.
"Removing these barriers just makes sense," Dr. Zoellers says. "It would allow NPs to practice to the full scope of their education and training in the areas they're needed most. Right now, we're not really allowed to do that in Kentucky. But the bigger issue is: how does that impact our patients and access to care?"
The Future for Kentucky's NPs
Like many other states, Kentucky issued an executive order at the beginning of the Covid-19 pandemic to waive certain practice requirements for NPs. Specifically, Kentucky eliminated the one-year practice requirement for a CAPA-CS.
At the beginning of 2022, during the height of the Omicron variant wave, that executive order was abruptly rescinded. NPs like Dr. Zoellers were left to wonder: if NPs are competent enough to practice without added restrictions during an emergency, why would that not be the case all the time? And isn't the primary care shortage —both in Kentucky and across the country—its own looming emergency?
"Our professional organization has supported legislation for the last several years regarding the CAPA-CS, in trying to make it less restrictive," Dr. Zoellers says. "I've been an NP since 1997, and I've been involved in every round of this legislation, talking to our legislators, advocating for improved access to care. I think it will continue to be a difficult fight."
For new and aspiring NPs who want to make a difference, Dr. Zoellers advocates for joining professional organizations such as the Kentucky Association of Nurse Practitioners and Nurse Midwives (KANPNM). In addition to acting as a collective voice for the state's NPs, KANPNM also hosts a Legislative Day in February, where NPs go to Frankfort to meet with their legislators. Dr. Zoellers emphasizes the importance of educating those legislators on who NPs are, their scope of practice, and the thousands of Kentuckians they take care of in rural and underserved areas.
"It's really just a matter of making sure that the correct information gets out there," Dr. Zoellers says. "Everything points to a continued strong need for NPs in Kentucky."
Progress may be slow, but it's coming. Several states have, in recent years, passed progressive legislation that removes anachronistic barriers on NP practice. During the pandemic, even more states got firsthand experiences with what full practice authority for NPs looks like. Increasingly, utilizing NPs to the full extent of their education and training won't be seen as a choice but a necessity, and patients everywhere will benefit.
"I think without question the NP role will continue to expand," Dr. Zoellers says. "It would be much easier if we didn't have some of these restrictions on our practice, but we've always found a way to take care of patients and we will continue to do that. We will keep moving forward."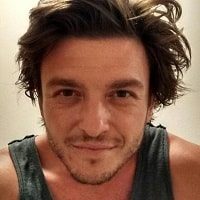 Matt Zbrog
Writer
Matt Zbrog is a writer and researcher from Southern California, and he believes a strong society demands a stronger healthcare system. Since early 2018, he's written extensively about emerging topics in healthcare administration, healthcare research, and healthcare education. Drawing upon interviews with hospital CEOs, nurse practitioners, nursing professors, and advocacy groups, his writing and research are focused on learning from those who know the subject best.