Ask a Professor: The NP Practice Environment in Louisiana
"If we get full practice authority in Louisiana, we would see NPs partnering even more with patients, with communities, with healthcare agencies, and with healthcare teams in general. We've already seen that happen here, during the pandemic."
Dr. Leanne H. Fowler, Program Director of Nurse Practitioner Programs at LSU Health New Orleans School of Nursing
As the Baby Boomer generation retires and moves into old age, the nation's healthcare needs are larger than ever before and growing. Medical schools aren't graduating enough physicians at a quick enough rate to meet the need. A 2020 report from the Association of American Medical Colleges (AAMC) forecasts that the US could face a shortage of up to 55,200 primary care physicians by 2033. But the healthcare needs of Americans also reach beyond the Baby Boomers, and beyond primary care.
In many states such as Louisiana, the gap in access to quality healthcare services is already acutely felt. According to the Kaiser Family Foundation (KFF), Louisiana has 154 Health Professional Shortage Areas (HPSAs) that are home to a collective 2.25 million people. The state has higher than average mortality rates in almost every category tracked by the National Institute on Minority Health and Health Disparities. Also, US News & World Report ranks Louisiana as the fourth worst state for healthcare in the nation.
The data may look dour, but there are thousands of reasons to be optimistic: Louisiana has over 4,000 nurse practitioners (NPs) who are expertly trained in providing high-quality, patient-centered care across a wide range of specialties—and utilizing them to their full capabilities would be a windfall for all Louisianans.
Meet the Expert: Leanne H. Fowler, DNP, MBA, APRN, AGACNP-BC, CNE
Dr. Leanne H. Fowler is the program director of nurse practitioner programs at LSU Health New Orleans School of Nursing, where she is also an associate professor of clinical nursing and the program coordinator of the adult-gerontology acute care nurse practitioner (AGACNP) concentration. She received her BSN from Southern University and A&M College, her MSN/MBA from the University of Phoenix, and her DNP from the University of South Alabama.
Dr. Fowler has over 20 years of nursing experience and more than 12 years in academic nursing education. Her clinical expertise is focused on acute and critically ill adults within hospital settings. Dr. Fowler is an active member of several professional nursing and medical organizations, and health-related or faith-based community organizations. She has formerly served or currently serves in various leadership roles at the state and national levels.
Dr. Fowler is recognized internationally as an Institute for Healthcare Improvement Fellow (2020) for leadership in quality improvement, nationally recognized in the American Association of Critical-Care Nurses' 2017 Circle of Excellence for contributions to the development of critical care nurses, and recognized as a Governor John Bel Edwards-appointed member of the Covid-19 Health Equity Task Force for Louisiana.
The Value of Louisiana's NPs
"Unfortunately, we have a lot of health concerns in Louisiana," Dr. Fowler says. "The primary issues we could help address as NPs are the health disparities among different populations of patients. We could also help increase healthcare access. Over 95 percent of the state is medically underserved, and 100 percent of the state is underserved when it comes to psychiatric and mental health. There is a lot of workforce capacity that we as NPs could contribute to."
Over 50 years of research has shown that NPs can and do improve patient outcomes through providing high-quality care across a wide range of healthcare services. They are instrumental in providing primary care: 69 percent of NPs in Louisiana practice primary care, contrasted with less than 12 percent of physicians.
But NPs can also specialize in areas such as family care, acute care, neonatal care, psychiatric care, and women's and gender health. And the role of the NP extends beyond diagnosis and treatment to counseling and education, which are particularly important when managing chronic conditions.
"We have this large body of healthcare professionals in advanced practice nurses that can meet the needs of several populations, across any setting," Dr. Fowler says.
NPs are not only highly educated and expertly trained but they're also members of the most trusted profession in America for 19 years running. Unfortunately, Louisiana's practice laws don't seem to trust NPs as much as patients do and outdated restrictions prevent the state's NPs from practicing to the full extent of their education and training.
The Burdens of Reduced Practice
According to the American Association of Nurse Practitioners (AANP), Louisiana is a reduced practice state, which means that state laws reduce the NP's ability to engage in at least one element of NP practice. Louisiana's primary limitation is the requirement of collaborative practice agreements (CPAs), which mandate that NPs must enter into a contract with a collaborating physician in order to practice. In most cases, this doesn't amount to an added level of meaningful collaboration, but it can and does reduce an NP's ability to practice, particularly in healthcare shortage areas.
"Collaboration is in our nature," Dr. Fowler says. "It's not just in the nature of an NP—it's in the nature of every medical provider. That's how safety is upheld: by teamwork and interprofessional collaboration. Safety has nothing to do with a contract. Furthermore, the contracts mandated to be in place now do not guarantee true collaboration."
By requiring forms of collaboration where they may not be necessary, Louisiana's laws are creating gaps and delays in care for patients in need. An NP may need to make payments to a physician in order to maintain their collaborative agreement, and they may also have issues being fully reimbursed for routine services. All of the burdens associated with reduced practice are amplified in rural and underserved areas, where the needs of patients are the greatest.
"In the Mississippi Delta, there is very poor health and healthcare access," Dr. Fowler says. "We have huge healthcare provider shortage areas and great deficiencies in the social determinants of health, meaning education, income, safety, clean water, healthy and affordable food—all of the things that support good public health. We need more practitioners there, and we need the restrictions lifted so people can get the care that they need when they need it."
Nationally, NPs are more likely than their physician counterparts to practice in rural areas. Together, they comprise approximately a quarter of all healthcare providers in rural areas. And research has shown that expanding scope of practice can improve provider supply, healthcare access, and healthcare utilization.
"The need is there," Dr. Fowler says. "And I'm confident that we have a workforce who can meet that need."
The Fight for Full Practice Authority in Louisiana
Half of the states in the US have permanently enacted full practice authority, which empowers NPs to practice to the full extent of their education and training. So far, the results have been positive. A report from the Centers for Disease Control and Prevention (CDC) found that lifting restrictions on NP practice in Nevada and Montana seemed to increase access to care in rural and underserved areas. And, notably, eight out of the ten healthiest states have full practice authority.
"If we get full practice authority in Louisiana, we would see NPs partnering even more with patients, with communities, with healthcare agencies, and with healthcare teams in general," Dr. Fowler says. "We've already seen that happen here, during the pandemic."
Despite its reduced practice status, Louisiana has given some of its NPs experience with full practice authority. The state was one of many which issued an executive order to remove the restrictions of collaborative practice in order to better meet the needs of patients during the Covid-19 pandemic. Issued in March 2020, the executive order is still in place. But even as the pandemic recedes, there are still dire health disparities and gaps in healthcare access that could be well met by NPs.
In states that have earned full practice authority, it's NPs themselves who have been the biggest agents of change. In Louisiana, it's no different. The Louisiana Association of Nurse Practitioners (LANP) and the American Association of Nurse Practitioners (AANP) are working together in a grassroots effort to make full practice authority permanent for Louisiana's NPs and more importantly, for Louisiana's citizens.
NPs can get involved in advocacy at several different levels, from simply being organizational members all the way to leading entire initiatives; each individual's participation is valuable.
"It is very important that new NPs and NP students attend conferences, look at the newsletters, get involved in the legislative sessions, and learn how to engage in the community, where the needs are," Dr. Fowler says. "All of those things increase the presence of our profession, but also demonstrate where we can help the most."
In the last legislative session, the Louisiana House passed HB495, which would've facilitated full practice authority for the state's NPs. Unfortunately, it was not taken up for a vote by the Senate, effectively killing the bill.
But the fight is far from over. Every month, more data is collected that confirms what states with full practice authority all know to be true: NPs are a vital resource in providing citizens with access to high-quality, affordable care.
"I'm optimistic," Dr. Fowler says. "I feel like full practice authority will happen. It will just require some tenacity, patience, and negotiation. But it's important that this not be seen as a competition with our medical colleagues. It should be more about our patients than it is about us."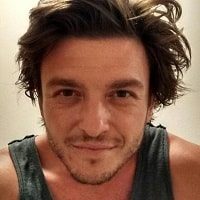 Matt Zbrog
Writer
Matt Zbrog is a writer and researcher from Southern California, and he believes a strong society demands a stronger healthcare system. Since early 2018, he's written extensively about emerging topics in healthcare administration, healthcare research, and healthcare education. Drawing upon interviews with hospital CEOs, nurse practitioners, nursing professors, and advocacy groups, his writing and research are focused on learning from those who know the subject best.