Ask a Professor: The Practice Environment in Massachusetts
"The future is bright both for Massachusetts residents who have struggled to obtain access to care, and for NPs who are now ready and fully able to meet their needs."
Dr. Karen A. Kalmakis, Associate Professor at the University of Massachusetts-Amherst College of Nursing
The nation is facing down a primary care crunch. As the Baby Boomer generation retires, medical schools can't graduate primary care physicians at a rate sufficient to meet the growing medical needs of an aging population. A 2020 report from the Association of American Medical Colleges (AAMC) found that the US could see a shortage of up to 139,000 primary care physicians by 2033. Some states are better equipped to handle this than others—Massachusetts is now one of them.
Having recently empowered its nurse practitioners (NPs) to practice to the full extent of their education, Massachusetts added itself to the growing list of states and territories that have enacted full practice authority for NPs. What started as a response to the Covid-19 pandemic has been extended indefinitely, and NPs in Massachusetts will now play a significant role in both ameliorating the primary care crunch and expanding access to care for underserved populations. Other states should take note.
To learn more about recent changes to the practice environment for NPs in Massachusetts, including how they came about and what they could mean for the future of NP practice elsewhere, read on.
Meet the Expert: Karen A. Kalmakis, PhD, MPH, FNP, FAANP
Dr. Karen A. Kalmakis is an associate professor at the University of Massachusetts-Amherst College of Nursing, where she is also the director of the doctor of nursing practice (DNP) program. She earned her MPH, her MSN, and her PhD from the University of Massachusetts-Amherst.
A certified family nurse practitioner with special interests in health outcomes of trauma and informed care, Dr. Kalmakis has received federal and foundation funding to support her research foci and disseminated her findings widely through peer-reviewed publications and at national and international conferences.
Here, There, Everywhere: The Case for Full Practice Authority
To understand full practice authority, one first has to understand what it isn't.
In states without full practice authority, which are classified as restricted practice or reduced practice, NPs face significant barriers in practicing to the full extent of their education and training. The most common barrier is what's often known as a collaborative agreement: a legal stipulation that requires an NP to have a supervising physician sign off on certain aspects of an NP's care, even though the NP is already educated, trained, and experienced in providing those aspects of care.
There's nothing wrong with collaboration—the holistic nature of NP practice is intrinsically collaborative. But problems arise when the collaboration is mandated in arcane and labyrinthine ways: NPs working in remote or rural areas may have to stop seeing patients when their collaborating physician abruptly retires or dies; NPs have to refer patients to other facilities for services that they themselves are trained to provide; and the somewhat arbitrary financial costs associated with securing a collaborative agreement disincentivize NPs from opening their own practices in areas that desperately need them.
"Some of the top health-related concerns in Massachusetts are related to health disparities, most especially those affecting children from minority racial and ethnic groups, as well as those economically disadvantaged," says Dr. Karen Kalmakis, associate professor and director of the DNP program at the University of Massachusetts Amherst College of Nursing. "NPs provide primary care to people in urban and rural communities, assessing the needs of children and linking them with needed services."
Getting It Right: Full Practice Authority in Massachusetts
The chief absurdity of collaborative agreements lies in that they prevent NPs from doing exactly what they've been trained to do. Over 50 years of research has shown that NPs provide high-quality primary, acute, and specialty healthcare services in a wide variety of settings. In a nation already crying out for more access to quality healthcare services, maintaining unnecessary restrictions on the growing pool of capable NPs doesn't make sense.
"Massachusetts NPs worked for years to pass a full practice authority bill, to bring Massachusetts in line with our New England neighbor states," Dr. Kalmakis says. "However, I believe it was the pandemic which eventually tipped the scales in our favor. NPs were granted temporary full-practice authority to meet the needs of Massachusetts residents during the pandemic, and this was simply extended to a permanent law."
In January of 2021, Massachusetts became the 23rd state to permanently enact full practice authority by passing An Act Promoting a Resilient Health Care System That Puts Patients First. It took over a decade's worth of work and the filing of four separate versions of the legislation. But, having proven themselves a crucial resource in responding to the Covid-19 crisis, Massachusetts NPs will now be able to better respond to other crises on the horizon and help meet the health needs of the state's population.
"NPs can now work in more diverse settings, where physicians may not be as plentiful, such as in underserved rural and urban settings," Dr. Kalmakis says. "With the current full practice law, when a collaborating physician leaves, the NP is not forced to search for a replacement and doesn't have to close the practice due to lack of physicians who are willing to 'supervise' in any given community."
New Horizons: The Future of NP Practice in Massachusetts
As has been the case in many other states, NPs were, themselves, instrumental advocates for the legislation which ultimately granted full practice authority. But even though they've notched a major win, Massachusetts NPs aren't done advocating for change. Their focus is now shifting towards other areas of importance, such as access to needed care for all residents.
"I think Massachusetts NPs will advocate for equal access to healthcare across diverse populations in all areas of the state," Dr. Kalmakis says. "Most especially in the coming years, access to psychiatric and mental health care will be in high demand, especially for our vulnerable children, but for all who have suffered mentally and emotionally from the restrictions brought about in response to the pandemic."
Despite leading the nation in healthcare reform, Massachusetts still faces unsustainable healthcare costs and a lack of access to primary and specialty care. Full practice authority for NPs is a major step towards alleviating those problems. The state's residents are now able to receive affordable, quality care in a growing number of areas.
"The future is bright both for Massachusetts residents who have struggled to obtain access to care and for NPs who are now ready and fully able to meet their needs," Dr. Kalmakis says.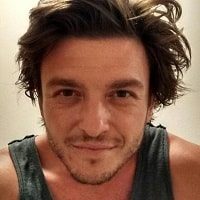 Matt Zbrog
Writer
Matt Zbrog is a writer and researcher from Southern California, and he believes a strong society demands a stronger healthcare system. Since early 2018, he's written extensively about emerging topics in healthcare administration, healthcare research, and healthcare education. Drawing upon interviews with hospital CEOs, nurse practitioners, nursing professors, and advocacy groups, his writing and research are focused on learning from those who know the subject best.