Ask a Professor: The NP Practice Environment in Nevada
"Prior to full practice authority, we had NPs ready to serve these rural communities, but they were being hindered by the need for physician collaborative agreements. Full practice authority was a huge change."
Megan Pratt, DNP, Associate Professor at the University of Nevada, Reno Orvis School of Nursing
America needs more primary care providers. With the nation's largest generation advancing into old age, medical schools can't graduate physicians quickly enough to meet the population's increasingly complex needs. According to the Association of American Medical Colleges (AAMC), there could be a shortage of as many as 53,000 primary care physicians by 2023. But in many states, the gap is already acutely felt.
According to the Kaiser Family Foundation (KFF), Nevada has 71 primary care Health Professional Shortage Areas (HPSAs) that are home to over 947,000 people, amounting to nearly a third of the state's total population. A 2021 United Health Foundation (UHF) report ranked Nevada 48 out of 50 for residents having access to a dedicated healthcare provider. The state's unique geography can, in some ways, exacerbate these issues, and, as the fifth-fastest growing state in the nation, the situation may worsen further before it improves.
Fortunately, Nevada has a growing workforce of expertly-trained healthcare professionals who are well-equipped to help address the state's unique needs: nurse practitioners.
Meet the Expert: Megan Pratt, DNP, APRN, FNP-BC, GS-C
Dr. Megan Pratt is an associate professor at the University of Nevada, Reno Orvis School of Nursing, where she is also program director of the family nurse practitioner and adult-gerontology primary care nurse practitioner programs. She earned her master's degree as a family nurse practitioner from the University of Nevada, Las Vegas; her post-master's certificate as a nurse educator from the University of Nevada, Reno; and her doctorate of nursing practice from Frontier Nursing University.
Dr. Pratt maintains a clinical practice providing cardiovascular care and risk reduction to Nevada first responders. She is also an active volunteer with Nevada Donor Network. Dr. Pratt was named a Gerontological Advanced Practice Nurse Association (GAPNA) Rising Star for her work developing and presenting on the APRN Gerontological Specialist Certification Exam Review Course and her induction into the second class of GAPNA Leadership Institute Fellows.
The Impact of Geography on Nevadans' Healthcare Access
"We've always struggled with primary care provider shortages in Nevada," Dr. Pratt says. "The US averages around 1,300 patients for every one primary care provider; in Nevada, it's closer to 1,700 to one, which to the naked eye might not seem that bad, but then we have counties where it's over 6,000 to one."
These shortages are partially a result of Nevada's unique geography. The state's population is heavily clustered in three counties split between two isolated areas: the upper western region around Reno and Tahoe, and the southern tip around Las Vegas. The state's other 14 counties are much more sparsely populated, and their residents have very limited access to healthcare. This has led to some patients seeking treatment in other states: a primary care physician in Utah might be significantly closer than one in Nevada. But for other patients, that's not possible.
"One-fourth of Nevadans receive Nevada Medicaid," Dr. Pratt says. "They can't go to California. They can't go to Utah. That's really challenging."
NPs are particularly well-suited to helping address this issue. More than 85 percent of NPs are trained in primary care, and NPs are more likely than physicians to settle in rural areas. Across the nation, NPs represent one in four providers in rural areas, and in states with full practice authority—such as Nevada—the number is even higher.
"We have three counties where not one physician resides," Dr. Pratt says. "But NPs are very driven to increase access to healthcare and lower healthcare costs. We have a lot of NPs working in these rural counties."
The Benefits of Full Practice Authority
At the state level, full practice authority allows NPs to practice to the full extent of their training and education, without any additional barriers. It grants no extra rights or privileges; it simply adopts the national consensus model for an NP's scope of practice. Nevada passed full practice authority legislation in 2013, removing antiquated requirements that had previously acted as barriers to care.
"Prior to full practice authority, we had NPs ready to serve these rural communities, but they were being hindered by the need for physician collaborative agreements," Dr. Pratt says. "Full practice authority was a huge change."
Physician collaborative agreements are a common feature in states without full practice authority. In practice, these agreements have little to do with collaboration: they're primarily paperwork signifying a token relationship, one with financial and logistical burdens for NPs. And, inversely, the removal of the need for physician collaborative agreements has not diminished collaboration between NPs, physicians, and other medical professionals.
"Nursing is always a team sport," Dr. Pratt says. "When nurses advocate for full practice authority, it's to ensure we can provide our patients with the care they need."
Full practice authority in Nevada means NPs can practice independently, which is crucial to widening healthcare access in rural areas. It's also lowering costs: more primary care providers lead to fewer hospitalizations. And NPs are particularly adept at chronic disease management, with their holistic-centered approach to patient care improving patient outcomes.
Advocacy Issues for NPs in Nevada
"We often talk about NPs from a primary care standpoint, but NPs fill a huge void when we are looking at access to mental healthcare services as well," Dr. Pratt says. "It's worth highlighting the wonderful addition that a psychiatric mental health nurse practitioner (PMHNP) brings to a community as well."
As poor as the statistics are for primary care access in the US, access to mental health services is generally worse in every category (and worse still in rural communities). Nevada is not immune from that trend: historically, the state has had an unusually high suicide rate; while it's dropped in recent years, it still ranks as the 12th highest in the nation. Even in primary care settings, an NP's simple mental health screening can save a life.
Dr. Pratt and other nurse educators advocate for more care providers to work with rural, marginalized, and underserved populations. That's important in Nevada, which is not only a rapidly growing state but also an increasingly diverse one: according to the Census Bureau, it's the third most diverse state in the country, behind only Hawaii and California.
"The Nevada State Board of Nursing just put in a cultural competency requirement, which is great," Dr. Pratt says. "All nurses in Nevada, not just NPs, now have a requirement of two hours of cultural competency every two years."
The Future for Nevada's NPs
The practice environment for Nevada's NPs is continuing to evolve, and one of the primary displays of that evolution has been the mainstream adoption of telehealth. Accelerated into broader use during the Covid-19 pandemic, it's likely to stay long after the pandemic subsides. This distance-agnostic care delivery mode could be what Nevada's isolated counties need to start solving the healthcare access problem.
"I think telehealth is going to be part of our healthcare system indefinitely," Dr. Pratt says. "But we still have areas of Nevada with no broadband internet connection. There's a big push now to ensure all our communities have broadband so they can receive telehealth services."
Nevada's NPs are also pushing for additional policy changes related to their profession. On a micro-level, this includes fighting for small verbiage changes in legislation and policy: vestiges of older times (i.e., referring to a "physician" when the contemporary term "care provider" is intended) that need revision. On a macro level, it means fighting for equal reimbursement for equal services regarding Medicaid. And, oftentimes, these two issues are related.
"It's really hard for an NP to maintain an independent practice in a rural community, in which they have a very heavy Medicaid population, when the reimbursement rates are so low," Dr. Pratt says. "A physician may be reimbursed differently than an NP. We're looking for an equal-pay-for-equal-service type of reimbursement model."
In many states, policy changes such as these are won by NPs themselves. State-level associations, such as the Nevada Advanced Practice Nurses Association (NAPNA), specialty-focused organizations, such as the Gerontological Advanced Practice Nurses Association (GAPNA), and national associations, such as the American Association of Nurse Practitioners (AANP), are all important ways for new and aspiring NPs to contribute to progressive collective action. They're also important sources of ongoing education, which Dr. Pratt sees as crucial.
"The basis of healthcare and the basis of the nursing profession is that it is ever-changing, and you really need to be committed to being a lifelong learner," Dr. Pratt says. "As long as our new graduate nurses look at ways to improve patient care, whatever changes they make will be positive. I think that's exciting, and I'm excited for the future of nursing in Nevada."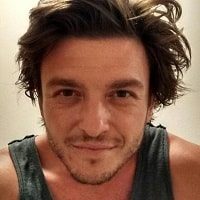 Matt Zbrog
Writer
Matt Zbrog is a writer and researcher from Southern California, and he believes a strong society demands a stronger healthcare system. Since early 2018, he's written extensively about emerging topics in healthcare administration, healthcare research, and healthcare education. Drawing upon interviews with hospital CEOs, nurse practitioners, nursing professors, and advocacy groups, his writing and research are focused on learning from those who know the subject best.