Ask a Professor: The Practice Environment in Tennessee
"There is no evidence that restricting NP practice improves patient care. In fact, states in which NPs practice without restrictions by physicians have better patient outcomes overall."
Dr. Mavis Schorn, Professor at the Vanderbilt University School of Nursing
As the Baby Boomer generation heads into retirement, America is facing a growing healthcare crisis. The over-65 population is larger than ever before, and medical schools aren't graduating enough physicians to meet the increasing need for healthcare services.
A 2020 report from the Association of American Medical Colleges (AAMC) forecasts that the nation could face a shortage of up to 55,200 primary care physicians by 2033. But for many states, the crunch is already here.
According to the Kaiser Family Foundation (KFF), nearly 2.5 million people live in Tennessee's 136 Primary Care Health Professional Shortage Areas (HPSAs). In the entire state, only three counties are without healthcare shortages. Nationwide, Tennessee is ranked 42nd in health outcomes; the health status of residents is significantly worse than the average American, with higher rates of infant mortality and chronic conditions such as diabetes, depression, cardiovascular disease, and adult and childhood obesity.
Health disparities, too, are prevalent within the state, adversely affecting underrepresented racial and ethnic groups, individuals with lower levels of income and education, and rural populations.
The Volunteer State needs better access to quality, affordable healthcare services. Tennessee's nurse practitioners (NPs) are equipped to provide many of those services, and eager to do so.
But antiquated legislation is still preventing them from practicing to the full extent of their training, and the state's NPs are pushing back with new research.
Meet the Experts: Dr. Ruth Kleinpell & Dr. Mavis Schorn
Ruth Kleinpell, PhD, RN, FAAN, FAANP, FCCM
Dr. Ruth Kleinpell is the Independence Foundation Professor of Nursing Education at Vanderbilt University School of Nursing, where she also serves as Associate Dean for Clinical Scholarship. Her current research and scholarly interests include the roles and scope of practice of nurse practitioners in acute care settings, outcomes of advanced practice nursing care, and promoting patient and family-centered care research.
Dr. Kleinpell is a board member of the American Nurses Credentialing Center (ANCC) and the Tennessee Nurses Association Political Action Campaign (TNA-PAC). She is also on the editorial boards of Critical Care Medicine, the Journal of the American Association of Nurse Practitioners, and the American Journal of Critical Care. Notably, Dr. Kleinpell won both the Society of Critical Care Medicine's Distinguished Service Award and the ANCC's Certified Nurse of the Year Award in 2019.
Mavis Schorn, PhD, APRN, CNM, CNE, FACNM, FNAP, FAAN
Dr. Mavis Schorn is a professor, senior associate dean for academics, and a nurse-midwife in faculty practice at Vanderbilt University School of Nursing. She is responsible for curricular and faculty oversight and evaluation, identifying and implementing academic strategic direction, and serving as the academic representative to the university and to external stakeholders.
Dr. Schorn's current research and scholarly interests include the third stage of labor, teaching methods, and advanced practice nursing policy. She is a fellow in the American College of Nurse-Midwives (ACNM), the American Academy of Nursing (AAN), and the National Academies of Practice (NAP).
The Practice Environment for NPs in Tennessee
"Access to healthcare is important to address, and NPs can be part of the solution," Dr. Schorn says. "Citizens of Tennessee should have access to primary healthcare, along with maternity, dental, and behavioral healthcare. Increased access to NPs and other types of advanced practice registered nurses (APRNs) can address the healthcare needs of Tennesseans like they have done in other states when they practice to the full extent of their education and without unnecessary barriers."
Over 50 years of research has shown that NPs can and do provide high-quality primary, acute, and specialty healthcare services. NPs are also more likely to serve in rural areas than their physician counterparts: across the nation, NPs comprise approximately 25 percent of healthcare providers in rural areas, which are often the areas in most critical need. More and more primary care practices are embracing interdisciplinary provider configurations and using NPs to strengthen healthcare delivery. But NPs in Tennessee face far more restrictions than those in most other states.
"Currently, Tennessee is one of the twelve most restrictive states in the United States for NP and other APRN practice," says Dr. Kleinpell.
As it stands, Tennessee NPs are required to have a Certificate of Fitness in order to prescribe medications. This certificate requires a physician's clinical supervision, including their availability for consultation; agreed-upon protocols and clinical guidelines that contain a method for documentation consultation and referral; a review of 20 percent of all charts every 30 days; and an on-site visit to the NP practice every 30 days.
NPs are often required to pay a fee to the supervising physician, and the amount can range from $1,000 to $3,000 per month. Even when all conditions are met, the supervising physician still has control and responsibility for prescriptive services rendered by the NP.
"In large healthcare systems like Vanderbilt University Medical Center, processes are in place to minimize the burden of these restrictions on patients," Dr. Kleinpell says. "However, in smaller practices, an NP whose collaborating/supervising physician moves or retires must find another physician willing to collaborate/supervise to stay in practice. This puts a heavier burden on NPs to try to meet the needs of the most vulnerable in rural areas."
The Case for Full Practice Authority in Tennessee
Dr. Schorn and Dr. Kleinpell, along with colleagues Dr. Carole Myers from the University of Tennessee Knoxville and Dr. Wendy Likes from the University of Tennessee Health Sciences Center, recently completed a national survey of over 7,000 APRNs in order to assess the impact of barriers to practice during the Covid-19 pandemic. Their research found that, nationally, a number of restrictions to APRN practice impact their ability to provide patient care, as well as impact patient access to care. A total of 553 APRNs from Tennessee responded and reported that the current legislation limiting aspects of practice that are within their scope of practice based on their education, licensure, and certification, are adversely impacting patient care.
But what if those restrictions didn't exist? Tennessee now has its own data set to compare against—when faced with the healthcare shortages brought on by the Covid-19 pandemic, Tennessee Governor Bill Lee issued an executive order that waived the requirements for supervising physicians' visits and chart reviews, albeit briefly. Issued on March 19, 2020, the waiver expired on May 18, 2020.
"Despite the short duration, a majority (72 percent, n = 398) of Tennessean APRN respondents reported that the Executive Order did benefit patient care," Dr. Kleinpell says. "Examples included the ability of APRNs to practice independently without having to spend time waiting for chart reviews, the ability to expedite orders that would previously require the collaborating physician signature, and the ability to follow patients through home health and direct care. Telehealth restrictions were also lifted for all Medicare beneficiaries, and Tennessean APRNs reported a significant increase in the use of telehealth, which also enhanced patient access to care without reduction in quality."
Many other states have rolled back restrictions on NP practice more permanently and instituted what's known as 'full practice authority,' which allows a state's NPs to practice to the full extent of their education and training. The results have been positive: a case study by the Centers for Disease Control and Prevention (CDC) found that lifting onerous restrictions in Nevada and Minnesota seemed to increase access to care in rural and underserved areas.
"There is no evidence that restricting NP practice improves patient care," Dr. Schorn says. "In fact, states in which NPs practice without restrictions by physicians have better patient outcomes overall."
Advocacy Efforts by NPs in Tennessee
Historically, advocacy efforts by NPs have met tough resistance in the Tennessee legislature. In 2017, legislation changed the term from 'supervising physician' to 'collaborating physician,' but this was, explicitly, a change in wording only, and granted no right to a more collaborative NP-physician relationship.
In 2020, Senate Bill 0176 and House Bill 0184 were sponsored by two Republicans, Sen. Jon Lundberg of Bristol and Rep. Bob Ramsey of Maryville; if passed, the bills would have removed physician oversight requirements for the state's APRNs. However, the Tennessee Medical Association opposed the legislation and both bills were deferred to the 2022 calendar. The nursing researchers are hoping that their survey findings can help impel a renewed call for progressive, research-based legislative efforts in Tennessee.
"The results of the survey may help to support full practice authority for APRNs, as state requirements for collaborative practice and supervision are restricting their ability to provide patient care and limiting patient access to care," Dr. Schorn says. "Full practice authority would remove many of the unnecessary barriers to NP practice and would enable patients to have increased access to healthcare services. Families who trust their care to an NP would not have to wait unnecessarily for items like approval of home health, or not be able to go to the NP because of insurance restrictions."
States which have passed progressive legislation around full practice authority have done so through the collaborative, grassroots efforts of their own NPs and APRNs. Today, Tennessee's APRNs and APRN students can help advocate for full practice authority by contacting their legislators and working to garner their support during the break in this legislative session.
NPs are the largest group of APRNs, and their participation in these advocacy efforts is crucial. Armed with new research, there's cause for the state's NPs to be optimistic—and regular Tennesseans may soon reap the benefits of a more empowered NP workforce.
"Enabling APRNs to practice based on their education, licensure, and certification can advance equitable access to care," Dr. Kleinpell says. "Removing unnecessary restrictions to APRN practice would benefit the health of Tennessee's citizens."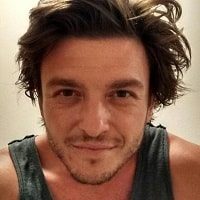 Matt Zbrog
Writer
Matt Zbrog is a writer and researcher from Southern California, and he believes a strong society demands a stronger healthcare system. Since early 2018, he's written extensively about emerging topics in healthcare administration, healthcare research, and healthcare education. Drawing upon interviews with hospital CEOs, nurse practitioners, nursing professors, and advocacy groups, his writing and research are focused on learning from those who know the subject best.