Resources for NPs: Guide to National & State Professional Associations
Sponsored
×
For the 2023-2024 academic year, we have 140 NP schools in our database and those that advertise with us are labeled "sponsor". When you click on a sponsoring school or program, or fill out a form to request information from a sponsoring school, we may earn a commission. View our advertising disclosure for more details.
The number of nurse practitioners (NPs) in the US is growing rapidly, up from 82,000 in 2001 to more than 325,000 in December 2020. NPs provide care to millions of Americans by evaluating patients, writing prescriptions, and bringing a comprehensive perspective to healthcare. While NPs are completing their estimated 1.06 billion patient visits every year, professional associations at both the national and state level give them a unified voice.
Professional associations play a crucial role in progressing the nurse practitioner profession, and they provide a wide range of services. Associations can supply resources on conferences, advocacy issues, certifications, continuing education, networking, research opportunities, position statements, and professional development. They are created for and run by nurse practitioners.
Each association varies in the services they offer and the populations they serve. Some associations are purely geographical, focusing on the needs of NPs in a particular state or region. National associations are often grouped according to an NP's specialization and the issues that go along with it. International associations go one step further and explore how NPs can participate in humanitarian efforts and outreach leadership.
No matter where a nurse practitioner is, no matter what they specialize in, no matter who they serve, a professional organization exists to support them in their efforts. Often, a nurse practitioner will belong to more than one. To look at the national, state, and international professional associations for nurse practitioners, read on.
Nurse Practitioner Associations by Specialty
In response to the growing demand for healthcare, nurse practitioner specialties have expanded. Nurses can pursue certifications that focus on a particular practice area or patient population through these specialties. Nursing associations dedicated to these specializations help their members stay abreast in their fields, achieve professional growth, and increase their earning potential.
The following are some of the in-demand nurse practitioner specialties and their associations:
NP Specialty
Association
Adult-Gerontology Nurse Practitioner
Gerontological Advanced Practice Nurses Association (GAPNA)
Neonatal Nurse Practitioner (NNP)
National Association of Neonatal Nurses (NANN)
Academy of Neonatal Nursing
Family Nurse Practitioner
American Family Nurse Practitioner (AFNP)
Pediatric Nurse Practitioner
National Association of Pediatric Nurse Practitioners (NAPNAP)
Institute of Pediatric Nursing (IPN)
Pediatric Endocrinology Nursing Society (PENS)
Association of Pediatric Hematology/Oncology Nurses (APHON)
Society of Pediatric Nurses (SPN)
Association of Faculties of Pediatric Nurse Practitioners (AFPNP)
Northeast Pediatric Cardiology Nurses Association (NPCNA)
Women's Health Nurse Practitioner
Association of Women's Health, Obstetric and Neonatal Nurses (AWHONN)
Nurse Practitioners in Women's Health (NPWH)
Psychiatric Nurse Practitioner
Society of Psychiatric Advanced Practice Nurses (SPAPN)
American Psychiatric Nurses Association (APNA)
Emergency Nurse Practitioner
American Academy of Emergency Nurse Practitioners (AAENP)
Informatics Nurse Practitioner
American Nursing Informatics Association (ANIA)
Oncology Nurse Practitioner
Oncology Nursing Society (ONS)
Advanced Practitioner Society For Hematology And Oncology (APSHO)
Nurse Midwife
American College of Nurse-Midwives (ACNM)
Dermatology Nurse Practitioner
National Academy of Dermatology Nurse Practitioners (NADNP)
Urology Nurse Practitioner
Society of Urologic Nurses and Associates (SUNA)
Palliative Care Nurse Practitioner
Hospice and Palliative Nurses Association (HPNA)
HIV Nurse Practitioner
Association of Nurses in AIDS Care (ANAC)
Pain Management Nurse Practitioner
American Society for Pain Management Nursing (ASPMN)
Occupational Health Nurse Practitioner
American Association of Occupational Health Nurses (AAOHN)
National NP Associations
The largest and most important professional association for nurse practitioners is the American Association of Nurse Practitioners (AANP). With over 120,000 members, it acts as the collective voice for America's NPs. Along with regional directors and state representatives, the AANP dedicates itself to progressing the profession, advancing advocacy efforts, and partnering with corporations and organizations to help NPs improve health outcomes for their patients.
Other national associations are formed around different specialties and dive more deeply into the issues involved with these specific areas of practice.
National associations for NPs include:
State NP Associations
State associations fill a critical role in the nurse practitioner community. Smaller and more focused than their national counterparts, they can zero in on topics that are unique to the particular area in which a nurse practitioner works. Licensing requirements, the scope of practice rules, advocacy issues, and population demographics all vary from state to state, and associations at the state level are best suited to address these areas in an informed and collective manner.
State
Organization(s)
Alabama
Nurse Practitioner Alliance of Alabama (NPAA)
Central Alabama Nurse Practitioner Association (CANPA)
North Alabama Nurse Practitioner Association (NANPA)
Alaska
Alaska Nurse Practitioner Association (ANPA)
Arizona
Arizona Nurse Practitioner Council (ANPC)
Arkansas
Arkansas Nurse Practitioner Association (ANPA)
California
California Association for Nurse Practitioners (CANP)
Colorado
Northern Colorado Nurse Practitioner Coalition
Colorado Society of Advanced Practice Nurses (CSAPN)
Connecticut
Connecticut Advanced Practice Registered Nurse Society (CTAPRNS)
Delaware
Delaware Coalition of Nurse Practitioners (DCNP)
Florida
Florida Association of Nurse Practitioners (FANP)
Georgia
Georgia Coalition of Advanced Practice Registered Nurses (CAPRN)
United Advanced Practice Registered Nurses of Georgia (UAPRN)
South Georgia Association of Nurse Practitioners (SGANP)
Hawaii
Hawaii Association of Professional Nurses (HAPN)
Idaho
Nurse Practitioners of Idaho (NPI)
Illinois
Illinois Society for Advanced Practice Nursing (ISAPN)
Indiana
Coalition of Advanced Practice Registered Nurses of Indiana (CAPNI)
Society of Nurses in Advanced Practice (SNAP)
Iowa
Iowa Nurse Practitioner Society (INPS)
Kansas
Kansas Advanced Practice Nurses Association (KAPN)
Kentucky
Kentucky Association of Nurse Practitioners & Nurse-Midwives (KCNPNM)
Louisiana
Louisiana Association of Nurse Practitioners (LANP)
Louisiana Nurse Practitioner Foundation (LNPF)
Maine
Maine Nurse Practitioner Association (MNPA)
Maryland
Maryland Academy of Advanced Practice Clinicians (MAAPC)
Nurse Practitioner Association of Maryland (NPAM)
Massachusetts
Massachusetts Coalition of Nurse Practitioners (MCNP)
Michigan
Michigan Council of Nurse Practitioners (MICNP)
Minnesota
Association of Southeast Minnesota Nurse Practitioners (ASMNP)
Minnesota Nurse Practitioners (MNP)
Mississippi
Mississippi Association of Nurse Practitioners (MANP)
Missouri
Association of Missouri Nurse Practitioners (AMNP)
Montana
Montana Nurses Association (MNA)
Nebraska
Nebraska Nurse Practitioners (NNP)
Nevada
Nevada Advanced Practice Nurses Association (NAPNA)
New Hampshire
New Hampshire Nurse Practitioner Association (NHNPA)
New Jersey
Advanced Practice Nurses of New Jersey (APN-NJ)
New Mexico
New Mexico Nurse Practitioner Council (NMNPC)
New York
Nurse Practitioner Association for New York State (NPA)
Nurse Practitioners of New York (NPNY)
North Carolina
North Carolina Nurse Practitioner Network (NCNPN)
North Dakota
North Dakota Nurse Practitioner Association (NDNPA)
Ohio
Ohio Association of Advanced Practice Nurses (OAAPN)
Oklahoma
Association of Oklahoma Nurse Practitioners (AONP)
Oregon
Nurse Practitioners of Oregon (NPO)
Pennsylvania
Pennsylvania Coalition of Nurse Practitioners (PACNP)
Nurse Practitioners of Central Pennsylvania (NPCP)
Rhode Island
Nurse Practitioner Alliance of Rhode Island (NPARI)
South Carolina
South Carolina Nurses Association (SCNA) – APRN Chapter
South Dakota
Nurse Practitioner Association of South Dakota (NPASD)
Tennessee
Tennessee Nurse Practitioner Association (TNNPA)
Northeast Tennessee Nurse Practitioners Association (NETNPA)
Texas
Texas Nurse Practitioners (TNP)
Central Texas Nurse Practitioners (CTNP)
North Texas Nurse Practitioners (NTNP)
Utah
Utah Nurse Practitioners (UNP)
Vermont
Vermont Nurse Practitioners Association (VNPA)
Virginia
Virginia Council of Nurse Practitioners (VCNP)
Virginia Association of Doctors of Nursing Practice (VADNP)
Washington
Advanced Registered Nurse Practitioners United of Washington State (AUWS)
Puget Sound Nurse Practitioner Association (PSNPA)
Washington, DC
Nurse Practitioner Association of the District of Columbia (NPADC)
West Virginia
West Virginia Nurses Association (WVNA)
Wisconsin
Wisconsin Nurses Association (WNA) – Wisconsin APRN Coalition
Wisconsin Association of Nurse Practitioners (WANP)
Wyoming
Wyoming Council for Advanced Practice Nursing (WCAPN)
International Associations
Finally, it's an increasingly connected world, and the role of nurse practitioners is growing increasingly global. While education, credentialing, and scope of practice can vary dramatically from country to country, greater collaboration is taking place between the world's nurse practitioners. International organizations support humanitarian efforts, provide outreach leadership, and explore other ways in which nurse practitioners take their expertise abroad.
Some international organizations for NPs include:
International Council of Nurse Practitioners (ICN NP/APN)
Nurse Practitioner Association of Canada (NPAC)
Nursing Beyond Borders (NBB)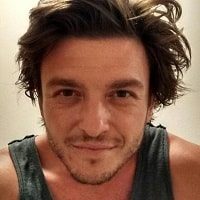 Matt Zbrog
Writer
Matt Zbrog is a writer and researcher from Southern California, and he believes nurse practitioners (NP) are an indispensable component of America's current and future healthcare workforce. Since 2018, he's written extensively about the work and advocacy of NPs, with a particular focus on the rapid growth of specialization programs, residencies, fellowships, and professional organizations. As part of an ongoing series on state practice authority, he's worked with NP leaders, educators, and advocates from across the country to elevate policy discussions that empower NPs. His articles have featured interviews with the leadership of the American Association of Nurse Practitioners (AANP), the National Association of Pediatric Nurse Practitioners (NAPNAP), and many other professional nursing associations.