Best Twitter Accounts to Follow for NPs & NP Students (2020-21)
If you're an NP student, you're likely paying good money to hear from some of the best NPs out there. But there's another resource that's completely free that can supplement your learning: Twitter. With just a few clicks, it's possible to listen in on the conversations going on between nurse practitioner leaders and the public.
Twitter isn't the easiest platform to navigate without a guide. That's why we've culled the best it has to offer and put together a detailed guide to the most influential and info-packed nurse practitioner Twitter accounts.
Here you'll find the President of the American Association of Nurse Practitioners (AANP), professors at top nursing schools, and individual NPs who have struck a chord with the public and become minor celebrities. There's something for NPs of every stripe.
Whether you're looking for personal missives, professional opinions, or emerging news stories in nursing, following these nurse practitioner Twitter accounts can plug you into the ongoing conversation—and even allow you to join in.
Judy D'Angelo, RN, MSN, ANP – @judyann1968
Judy D'Angelo is an institution, literally. On top of her adult nurse practitioner career, she's a Certified Dementia Care Practitioner and Trainer, and the CEO of Wilson Shepard Education Associates, which is an approved provider of continuing education for nurses. D'Angelo also runs her own nurse consulting firm. As a nurse educator, she's committed to delivering academic excellence that supports success.
She publishes the Judy D'Angelo RN MSN Daily, which covers issues both directly related and adjacent to nursing, on Twitter.
Sean P. Dent, MSN, ACNP-BC – @SeanPDent
Sean P. Dent is an acute care nurse practitioner (ACNP) with 15 years of experience in the ICU. He started his first nursing blog over ten years ago.
Today, his blogging is primarily in video format; Dent published a vlog every day in 2016, and he continues a Q&A vlog series called "Hey, Sean…" that responds to questions from other members of the nursing tribe. He's also the host of the nursing podcast "The Change of Shift" and co-hosts several other NP-related shows.
Carole Eldridge, DNP, RN – @NerdNurse
Carole Eldridge is a board-certified nurse executive and a certified nurse educator in Galveston, Texas. She's also the founder of NerdNurse, which publishes inexpensive training modules for those who work with the elderly and disabled in various settings.
Previously, she served as a visiting professor, director of graduate programs, and vice-president of the College of Health Professions at Chamberlain University. Her Twitter feed includes postings of Medscape studies and news stories relevant to today's nurses and nurse practitioners.
Stephen Ferrara, RN, DNP, FNP-BC – @StephenNP
Stephen Ferrara is a board-certified family nurse practitioner who wears an extraordinary number of hats. He is an associate dean and associate professor at Columbia University School of Nursing; he is the editor of the Journal of Doctoral Nursing Practice (JDNP); he is the executive director of the Nurse Practitioner Association in New York State (NPA); and he is the founder of NP Chat, a weekly chat for nurse practitioners.
Somewhere between all of this, Ferrara makes time to amplify strong voices and comment on important stories in the health sector on Twitter and beyond.
Sara Hunt, DNP, FNP-C – @MissFNP
Sara Hunt is a writer, teacher, and nurse practitioner. Oh, and she's also a sometimes model/actor. Hunt was the spring 2015 Health Policy Fellow in Washington DC at AANP and served on the Health Policy and Practice Committee for the California Association for Nurse Practitioners (CANP) as well as the American Nurses Association (ANA) Barriers to RN Scope of Practice Panel.
Her website maintains a well-organized hub for resources on wellness, nursing policy, and scholarly articles. On Twitter, she raises awareness about NPs and the fight for full practice authority.
Scharmaine Lawson, DNP, FNP-BC – @DrLawsonNP
Scharmaine Lawson is an entrepreneur, author, and nurse practitioner. She's also the creator of Nola the Nurse, the first children's book series about advanced practice nurses; Lawson was motivated by her inability to find stories for her daughter that featured minorities in healthcare jobs and other STEM-related fields.
Lawson has been featured on ABC, Fox, CBS, and other news outlets, and awarded for both her healthcare achievements and entrepreneurial skills. While her day-to-day tweets aren't always nursing-focused, her blog offers a huge repository of health-related information.
Sallie Porter, PhD, DNP, APN – @DrSalliePNP
Sallie Porter is an associate professor in the division of advanced nursing practice at Rutgers University (Newark Health Sciences). She's also a Certified Pediatric Nurse Practitioner (CPNP) with extensive experience working with infants and young children with special health needs.
A researcher, writer, and self-described lifelong learner, Porter has had research funded in areas such as the value of nurse certification and screening tools for economic instability in pediatric primary care.
Nacole Riccaboni, MSN, APRN – @CoronaryKid
Nacole Riccaboni is a critical care nurse practitioner who has dedicated herself to sharing her passion for nursing with others. On her Twitter feed, she publishes a nursing tip of the day, every day, on subjects like pediatric nursing, maternal neonatal nursing, and nursing fundamentals. But that's just a teaser: her website is an absolute trove of other NP-related information, including nursing hacks, nursing advice, articles, and videos. Her blog details her journey from RN to APRN and illustrates her connection to the profession.
Terri Schmitt, PhD, APRN, FAANP – @onlinenursing
Terri Schmitt is a family nurse practitioner with extensive experience in online nursing education. At Chamberlain University, she served as associate professor, faculty development specialist, professor, and senior manager of accreditation.
Her blog, Lessons From Failing Miserably, hasn't been updated since 2018, but the archives still provide a wealth of wisdom that's relevant to nurse practitioners. Today, she primarily interacts with the public through her Twitter account, where she focuses on the ways in which nursing can change healthcare for the better.
Sophia L. Thomas DNP, APRN, FNP-BC, PPCNP-BC, FNAP, FAANP – @PresidentAANP
As an aspiring nurse practitioner, it's basically your duty to follow the president of the American Association for Nurse Practitioners (AANP): Sophia Thomas. As a family and pediatric nurse practitioner in Louisiana, Thomas has focused her practice on providing care to medically underserved communities.
As AANP President, her voice reaches across print, radio, and television, and has a major impact on healthcare policy. While her Twitter feed primarily mirrors the most important issues from the AANP News Desk, Thomas will occasionally chime in with an official opinion.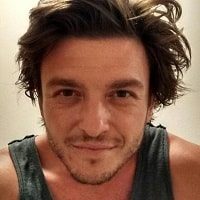 Matt Zbrog
Writer
Matt Zbrog is a writer and researcher from Southern California, and he believes a strong society demands a stronger healthcare system. Since early 2018, he's written extensively about emerging topics in healthcare administration, healthcare research, and healthcare education. Drawing upon interviews with hospital CEOs, nurse practitioners, nursing professors, and advocacy groups, his writing and research are focused on learning from those who know the subject best.