National CRNA Week Resources & Advocacy Guide (2023)
Sponsored
×
For the 2023-2024 academic year, we have 140 NP schools in our database and those that advertise with us are labeled "sponsor". When you click on a sponsoring school or program, or fill out a form to request information from a sponsoring school, we may earn a commission. View our advertising disclosure for more details.
"The benefit of CRNA week is that it brings to light what we have always considered the best-kept secret in healthcare. ​​With anesthesia, you meet your provider for maybe five minutes before you go back to sleep. And, while we are going to be there holding your hand as you go to sleep and sometimes in the recovery room, you never see that anesthesia provider again. So we are doing a very good job in a service that isn't always seen."
Scot Pettey Chair and Program Director, Department of Nurse Anesthesia at the Providence Sacred Heart Medical Center, Gonzaga University
The 23rd Annual National Certified Registered Nurse Anesthetist (CRNA) Week will take place from January 22-28, 2023. Hosted by the American Association of Nurse Anesthetists (AANA), National CRNA Week is an annual celebration of the nation's nearly 59,000 CRNAs and student registered nurse anesthetists, who collectively provide more than 45 million anesthetics every year. It's also an opportunity to raise awareness about the CRNA profession and the advocacy issues that CRNAs are pursuing to better provide safe, cost-effective treatment to their patients.
Nurse anesthetists have been providing anesthesia to patients in the US for over 150 years, dating back to the battlefields of the Civil War. Today, the CRNA credential identifies advanced practice registered nurses (APRNs) who have completed graduate-level education and earned a high degree of autonomy within the profession. CRNA services include pre-anesthesia evaluation, administering anesthetics, monitoring and interpreting a patient's vital signs, and managing a patient throughout surgery.
CRNAs provide anesthetics to patients in every practice setting and for every type of surgery and procedure. They also play a critical role in serving rural and veteran populations. In some states, CRNAs are the sole anesthesia professionals in rural hospitals, and nurse anesthesia predominates in veteran hospitals and the US Armed Forces. CRNAs ensure patient access to care at a cost-effective rate, too: nurse anesthesia care is 25 percent more affordable than the next least-costly anesthesia delivery model.
Researchers studying anesthesia safety have found no differences in care between CRNAs and anesthesiologists. CRNA care is safe, cost-effective, and a critical resource for rural and veteran communities. But barriers remain to unlocking the profession's full potential, and CRNAs are banding together to make their voices heard on these issues.
Read on to get a look at the top advocacy issues for CRNAs this year from an expert in this field and how you can get involved.
Meet the Expert
Scot Pettey, DNAP, CRNA, APRN
Dr. Scot Pettey is the program director and chair of the Department of Nurse Anesthesia at the Providence Sacred Heart Medical Center Gonzaga University. He's also the director of the nurse anesthesia program. He has been a CRNA since 2009 and at Gonzaga/Providence since 2014. He earned both his doctor of nurse anesthesia practice (DNAP) and master's of science in nurse anesthesia (MSNA) degrees from Virginia Commonwealth University.
The courses Dr. Pettey teaches include basic and advanced principles of anesthesia, and chemistry and physics of anesthesia. He also oversees student clinical practicums and conducts and publishes research. His most recent work was published in the American Association of Nurse Anesthesiology Journal.
Please note that Dr. Pettey was interviewed in 2021.
Reducing Barriers to Practice for CRNAs
Currently, 22 states have no physician supervision requirements for CRNAs. But that leaves 28 states where CRNAs face restrictions in providing the care they are trained for and experienced. Those restrictions prevent them from being the force-multiplying resource that they could be.
"The first barrier that's out there is that you do have a Centers for Medicare & Medicaid Services, or CMS rule, that requires physician supervision for nurse anesthetists," shares Dr. Pettey. "CRNAs can, in essence, practice independently, but the chart has to be signed off by a physician. They make all the decisions independently, but it is not truly independent practice."
This CMS rule primarily dictates reimbursement policies for providing anesthesia care to patients. But often, the cost of having a supervising physician anesthesiologist is greater than the cost of having two additional, experienced CRNAs in the anesthesiology department. It can also reduce supervising physicians' ability to perform procedures themselves.
"In some practices, you will have an anesthesiologist supervising four CRNAs. So there are five practitioners, but only four people are truly administering anesthesia. If supervision were not required, you could have five people doing anesthesia and taking care of patients independently," Dr. Pettey shares.
In October 2019, Executive Order #13980 called on the US Department of Health and Human Services (HHS) to remove burdensome regulatory barriers to care within a year. Section 5 of that order specifically directed HHS to ensure that services provided are appropriately reimbursed following the work performed, rather than the title of the provider's occupation.
At the beginning of the Covid-19 pandemic, CMS temporarily removed physician supervision requirements for CRNAs. Many professionals believe that move should become permanent. As the pandemic recedes, there will be an increased demand for elective surgeries that were delayed during the surge in Covid-19 patients. And giving CRNAs more freedom to operate will, in turn, give patients more choices, and lower the cost of care.
While Dr. Pettey believes it will be beneficial to make the temporary change permanent, he is unsure it will remain: "I think the big telltale sign will be if the Veterans Administration makes their change permanent first and allows CRNAs to continue to practice to their full extent. But honestly, I think it depends on who's in power when this finally gets resolved. If you get a very conservative group who's in charge, I can see it going back to the status quo once everything's finally resolved," he speculates.
Helping CRNAs Help Veterans
Nurse anesthetists have historically provided much of the anesthesia to active duty military in combat arenas. Today, more than 1,000 CRNAs serve in the Veterans Health Administration (VHA), but the VHA can take further steps to unlock CRNAs as a resource for veteran care.
In 2016, the Department of Veterans Affairs (VA) granted three out of four advanced practice registered nursing (APRN) specialties full practice authority (FPA). The only APRN specialty excluded was the CRNA. In the years since the VA has experienced continued shortages concerning anesthesia services, and veterans have endured lengthy wait times and the cancellation of surgical procedures.
The VA spends $100 million on contracts with outside anesthesiologists. The current CRNA workforce at the VA, if granted FPA, could increase access to anesthesia care at no added cost. Instead, the VA's CRNAs are encumbered by their supervision requirements with anesthesiologists.
In April 2020, in response to the pandemic, the VA relaxed its rules and recommended that CRNAs have full practice authority. However, there are still not enough providers: "The VA is still having problems even though they've really taken down some of these barriers for CRNA practice. There are backloads of cases that aren't being done because there aren't anesthesia providers to do them," Dr. Pettey shares.
CRNAs have full practice authority in every branch of the US military. They are the predominant provider of anesthesia in combat support hospitals, where CRNAs staff 90 percent of the forward surgical teams. If CRNAs can deliver care to active duty military, there is no reason they can't deliver that same level of care, under safer circumstances, to veterans.
Full practice authority for CRNAs in the VA is supported by the Air Force Sergeants Association (AFSA), the Iraq and Afghanistan Veterans of America (IAVA), the Paralyzed Veterans of America (PVA), and several others. As of December 2022, CRNAs still do not have full practice authority in the VA, although the fight to earn this privilege continues.
Promoting Access to Rural Healthcare
Nurse anesthesia services are crucial to rural healthcare. CRNAs provide more than 70 percent of the anesthesia services in rural hospitals. Their presence allows a healthcare facility to offer surgical, obstetrical, trauma stabilization, interventional diagnostic, and pain management services.
CRNAs can increase access to rural healthcare, and improve the finances of the healthcare system overall, by providing top-quality care at a third of the cost of a physician anesthesiologist. "Since 2016, there have been 980 rural hospitals that have closed in the United States. Most of that is financially driven. So every dollar that can be saved allows for the services to still be provided," Dr. Pettey says.
He continues, "Rural hospitals only have a finite amount of money. CRNAs have a quality track record and do not have the same cost attached to them as a physician. This is something that allows a rural hospital to be able to afford anesthesia services for their patients."
The Critical Access and Rural Equality (CARE) Act, first proposed in 2017, would ensure that rural hospitals can keep their doors open. Part of the legislation would restore CRNA standby and on-call payment eligibility, ensure coverage and reimbursement of the most common care costs, and allow CRNAs to continue providing safe and essential services to rural communities. First proposed in 2017, the CARE Act still hasn't passed, but the public can (and does) continue to lobby its representatives for action.
Presently, there is a pending Rural America Health Corps Act federal legislation. If passed, this act would establish incentives in the form of up to $200,000 in student loan forgiveness for medical professionals who choose to practice in rural communities. This bipartisan bill stands to increase providers in rural communities, including CRNAs, who would be eligible for this program.
How to Get Involved
National CRNA Week is an opportunity to raise awareness about the safe, cost-effective anesthesia care that CRNAs can and do provide to the nation.
"The benefit of CRNA Week is that it brings to light what we have always considered the best-kept secret in healthcare," says Dr. Pettey. "With anesthesia, you meet your provider for maybe five minutes before you go back to sleep. And, while we will be there holding your hand as you go to sleep and sometimes in the recovery room, you never see that anesthesia provider again. So we are doing a very good job in a service that isn't always seen. This week is a great way to recognize CRNAs as a profession."
Dr. Pettey offers several ways for people to get involved: "Talk to a CRNA and talk to other people about an experience that they've had with a nurse anesthetist doing their anesthesia," he encourages. "Also, talk to your representatives about how access to care can be expanded by nurse anesthetists and to get rid of some of the barriers to practice. Speak up and let your legislature know that this is something that you want changed."
The host for CRNA Week is the AANA, which is the leading advocate for CRNAs and patient safety related to anesthesia care, with nearly 59,000 members. Their government affairs division reviews over 11,000 state legislative bills and regulatory proposals annually to determine the potential impact on CRNA practice. They also maintain one of the nation's most influential political action committees, the CRNA-PAC.
Collectively, AANA represents a powerful voice that lobbies for federal and state policy changes that empower CRNAs and improve patient safety. In addition to their advocacy, AANA participates in research around health policy, anesthesia science, education, clinical practice, and leadership.
AANA membership offers benefits to the individual CRNA, too. Members can access professional publications, continuing education opportunities, and other career resources. Learn more about how to get involved with National CRNA Week on AANA's website.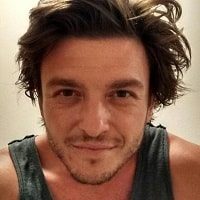 Matt Zbrog
Writer
Matt Zbrog is a writer and researcher from Southern California, and he believes nurse practitioners (NP) are an indispensable component of America's current and future healthcare workforce. Since 2018, he's written extensively about the work and advocacy of NPs, with a particular focus on the rapid growth of specialization programs, residencies, fellowships, and professional organizations. As part of an ongoing series on state practice authority, he's worked with NP leaders, educators, and advocates from across the country to elevate policy discussions that empower NPs. His articles have featured interviews with the leadership of the American Association of Nurse Practitioners (AANP), the National Association of Pediatric Nurse Practitioners (NAPNAP), and many other professional nursing associations.