A Guide to Malpractice Insurance for NPs
"I have represented NPs who did not have enough insurance, or who were only covered by their employer, and who got in trouble with the board of nursing, and found themselves in a big heap of a mess. If they had their own malpractice insurance, they wouldn't be in a heap of a mess. Yes, you need malpractice insurance. That is non-negotiable."
Cathy Klein, JD
Nurse practitioners (NPs) are in the profession of looking after others, but they still need someone to look after them.
Malpractice insurance, also known as professional liability insurance, does just that: it protects NPs from the costs associated with claims of negligence or incompetence, including costs related to liability and legal defense. As the role and responsibility of NPs continue to increase, it's essential that NPs be adequately covered.
Malpractice insurance for NPs is so important, but it's also often misunderstood. Finding the right coverage plan requires an NP to consider several factors: state regulations and practice environment; different types of malpractice insurance (claims-made versus occurrence-based); and whether to negotiate an employer-provided policy or sign onto an independent one.
Read on to learn more about the importance of malpractice insurance for NPs, including which details to look for when selecting coverage.
Meet the Experts
Cathy A. Klein, MSN, MSEd, RN, APN, JD
Cathy Klein is a lawyer, educator, and nurse practitioner. She graduated from the University of Denver College of Law, the University of Colorado Master's Nursing Program, and the Florida International University School of Education.
Klein started one of the nation's first advanced nurse practitioner programs that prepared RNs to practice as pediatric NPs, and she later taught RNs to practice as advanced adult nurse practitioners. Klein was also legal issue editor for a leading professional nursing journal for 25 years. As an attorney, Klein was named Mediator of the Year for Jefferson County in Colorado, and listed in The Wall Street Journal as a Businessman of the Year.
Klein was interviewed in 2021.
The Importance of Malpractice Insurance for NPs
"Most states require NPs to have malpractice insurance," Klein says. "You can either have your own, or you can rely on your employer's, or you can go without. But I would never recommend going without, under any conditions."
While it's commonly referred to as malpractice insurance, the alternative term of professional liability insurance may be more accurate, Klein says. The most frequent claims made against NPs involve a failure to diagnose or a delay in diagnosis, and even if an NP has done nothing wrong, they may still face accusations (or claims) of misconduct. As a result, those claims will need to be defended.
And the chances of being targeted by such a claim will continue to increase as NPs play a more prominent role in the US healthcare system, where they often act as primary care providers with prescriptive authority.
"In my experiences with the Colorado Board of Nursing, they come down a lot harder on NPs than RNs, because NPs have more responsibility, and therefore can do more damage," Klein says.
A small complaint can quickly snowball into significant disciplinary and legal action. Without comprehensive malpractice insurance, an NP will find themselves far out of their depth in attempting to defend themselves. The costs can be significant whether the case is in front of a board of nursing or in the court system.
"To mount a defense on a healthcare provider liability case, I'd say you're looking at $100,000 to $200,000 in legal fees and expert witness fees," Klein says. "Chances are you don't want to pay that out of your own pocket. NPs must have their own malpractice or liability insurance, beyond what an employer may offer, and particularly with coverage for license defense."
Different Types of Malpractice Insurance for NPs
The most important distinction in malpractice insurance policies for NPs is between claims-made policies and occurrence-based policies:
Claims-made policies only offer coverage for incidents that are reported, or that occur, while you have that particular insurance policy.
Occurrence-based policies cover an NP when a claim is filed when the policy is active, regardless of when the incident happened.
Both have trade-offs.
Most employers offer claims-made insurance policies to their NPs, which means a change in employment status could result in a loss of coverage. Therefore, NPs negotiating employer-provided malpractice insurance policies are encouraged to "buy the tail"—a term that means extending the coverage period of a policy so that it can include claims made after they leave their current position.
"When you buy the tail, that brings your coverage through however many years you buy the tail for," Klein says. "You need to buy it for at least the statute of limitations in your state. It's absolutely critical if you want to sleep at night."
Employer-Provided vs. Personal Malpractice Insurance for NPs
Most employers offer NPs a basic form of malpractice insurance, and most NPs accept it. But there's more to consider.
Employer-provided malpractice insurance rarely covers disciplinary actions; NPs are advised to carry their own independent policy which covers this area. In addition, employer-provided policies may not cover lost wages, off-duty incidents, or attorney fees related to a lawsuit or license board hearing. And if an NP is covered by employer-provided malpractice insurance, then the employer and insurer can decide to settle a case for the NP, even if the NP wishes to litigate.
"You must have your own policy," Klein says. "Do not rely on your employer's policy. You have got to have someone who cares about you, and nobody else."
NPs who seek out their own personal malpractice insurance can ensure that they have high policy limits, wide coverage, and a personal advocate against any liability claim. Personal malpractice insurance also allows NPs to tailor their level of coverage to their individual needs.
Suppose an NP considers picking up extra work outside their current employer's network or even performing volunteer work. In that case, additional coverage beyond that of their employer is essential.
Managing Risk with Malpractice Insurance for NPs
According to the nation's largest provider of nursing liability insurance, the Nurses Services Organization (NSO), an NP's specialty and work environment can affect their overall likelihood of being the target of legal action.
Over 80 percent of all claims occur within four specialties: primary care, family practice, behavioral health, and gerontology. Regarding the work environment, over 65 percent of all claims occur in private physician practice, private NP practices, and aging services facilities; hospitals and emergency departments see significantly lower claims.
NPs can take specific steps to reduce risk and protect themselves from liability claims regardless of specialty or practice environment. Documentation of patient interactions is critical, as is strict adherence to one's scope of practice. In addition, NPs will need to know their state's laws, understand their employer's policies, and, most importantly, know that they have comprehensive malpractice insurance coverage.
"I have represented NPs who did not have enough insurance, or who were only covered by their employer, and who got in trouble with the board of nursing, and found themselves in a big heap of a mess," Klein says. "If they had their own malpractice insurance, they wouldn't be in a heap of a mess. Yes, you need malpractice insurance. That is non-negotiable."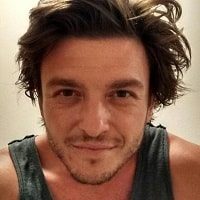 Matt Zbrog
Writer
Matt Zbrog is a writer and researcher from Southern California, and he believes a strong society demands a stronger healthcare system. Since early 2018, he's written extensively about emerging topics in healthcare administration, healthcare research, and healthcare education. Drawing upon interviews with hospital CEOs, nurse practitioners, nursing professors, and advocacy groups, his writing and research are focused on learning from those who know the subject best.