A Guide to Telehealth & Remote Nursing for NPs
"Covid-19 has completely changed the way telehealth is viewed. I used to have to beg people to use telehealth. Now they are begging me to show them how."
Dr. Tearsanee Davis, Director of Clinical and Advanced Practice Operations for the Center for Telehealth at the University of Mississippi Medical Center (UMMC)
Telehealth isn't a new concept, but it's come a long way since electrocardiographic rhythms were first transmitted over the radio in 1967. Today, nurse practitioners (NPs) use telehealth for monitoring, consultation, and diagnosis across a wide array of specialty areas. By connecting with patients digitally, telehealth providers can better allocate healthcare resources, and increase access to care in underserved populations and regions. If utilized to its full potential, telehealth could be a revolutionary force in American healthcare.
The Covid-19 pandemic forced telehealth into the mainstream. According to the Centers for Disease Control and Prevention (CDC), telehealth visits increased by over 150 percent in the early stages of the pandemic. As regulations were relaxed to allow more providers to offer telehealth services to patients in need, use ballooned further.
But telehealth can solve crises that extend beyond the pandemic: an aging population, a shortage of primary care providers, and increasingly disconnected and underserved rural areas can all be better addressed with robust telehealth services supplementing the traditional healthcare system.
Telehealth is here to stay. Nursing schools have already begun to integrate telehealth education into the curricula, and many of today's NPs are carving out the future of digital practice. But how telehealth adapts to a post-pandemic world remains to be seen, and the results could have major effects on the state of healthcare in America.
To learn more about telehealth, and where it's going, read on.
Meet the Experts: Dr. Tearsanee Davis and Dr. Anne Mason
Tearsanee Carlisle Davis, DNP, FNP-BC, FAANP
Dr. Tearsanee Davis is the director of clinical and advanced practice operations for the Center for Telehealth at the University of Mississippi Medical Center (UMMC), and an assistant professor at UMMC School of Nursing. Dr. Davis served as adjunct faculty in the DNP program at Alcorn State University. She also is co-chair of the Health Informatics and Telehealth Specialty Interest Group (SIG), a member of the Practice Committee, and a Fellow of the American Association of Nurse Practitioners (AANP).
A board-certified family nurse practitioner (FNP) with over 20 years of nursing experience, Dr. Davis received her DNP from the University of Alabama at Birmingham and her MSN from Alcorn State University.
Dr. Davis is responsible for all day-to-day telehealth clinical operations at UMMC, including services such as remote patient monitoring (RPM) for chronic disease management, tele-mental health, corporate telehealth, and specialty telehealth. During her eight-year tenure, she's helped establish UMMC as a pioneer in telehealth, with over 200 sites of service and a wide spectrum of medical specialties. UMMC is one of two National Centers of Excellence in Telehealth as designated by the Health Services Resource Administration (HRSA).
Anne Mason, DNP, ARNP, PMHNP-BC
Dr. Anne Mason is the associate dean of academic affairs for graduate programs at Washington State University (WSU) College of Nursing, where she is also a DNP program director. A board-certified psychiatric mental health nurse practitioner (PMHNP), she uses telehealth to treat adolescents in partial hospitalization for eating disorders.
Dr. Mason's interests are focused on enhancing clinical education for nurse practitioners and NP workforce development. She is a major contributor to the Telehealth Toolkit for Nurse Practitioner Education at C-Tier. Notably, Dr. Mason is actively engaged in the development of academic-practice partnerships that will serve rural and underserved populations in Washington.
The Benefits of Telehealth & Remote Nursing
"The greatest benefit of providing care via telehealth is the ability to offer equitable services to individuals across significantly different settings," says Anne Mason, DNP, the director of the DNP program at Washington State University College of Nursing. "Nursing homes and rural communities are great examples of settings that have populations that need more equitable access to care. Telehealth really can bring equity to individuals experiencing healthcare deserts."
Access to care is a major issue in the United States. According to the Kaiser Family Foundation (KFF), there are over 7,200 Health Professional Shortage Areas (HPSAs) across the nation. With the retirement of the Baby Boomers leading to an increasingly older population, the gap will widen further. But telehealth can reduce the burden of distance when matching providers to patients.
"There is the ability to share resources," says Tearsanee Carlisle Davis, DNP, the director of clinical and advanced practice operations for the Center for Telehealth at the University of Mississippi Medical Center (UMMC). "For example, if one health system does not have a particular specialty provider, they can enlist the support of another facility, and their provider can provide care via telehealth. Many patients who have special needs or limited resources can also access the services they need without having to travel far away."
Telehealth can also help unburden overstressed areas of the healthcare system: a report published in 2021 by McKinsey suggested that approximately 20 percent of all emergency room visits could potentially be avoided via virtual urgent care offerings, and 24 percent of healthcare office visits and outpatient volume could be delivered virtually. Telehealth better leverages existing resources, and cuts costs, too: the McKinsey report went on to estimate that some $250 billion a year could be saved by appropriately deploying telehealth services.
But telehealth is not a catch-all solution: "Telehealth is not appropriate for everything, but in some cases, it may be better than nothing," Dr. Davis says. "There is always the chance that there may be technical issues, but that's the nature of technology. What we do know is that telehealth has been a saving grace for many who otherwise would not have been able to receive care by traditional means."
Covid-19's Effect on Telehealth and Remote Nursing
"Covid-19 has completely changed the way telehealth is viewed," Dr. Davis says. "I used to have to beg people to use telehealth. Now they are begging me to show them how. It has definitely provided the environment for us to demonstrate the value of telehealth. The relaxed regulations and increased reimbursement really helped with the adoption of telehealth, and we hope most of this remains."
The Covid-19 pandemic has given telehealth a sudden and large-scale mobilization. With social distancing and quarantine rules in place, providers and patients have both been subjected to a steep learning curve when taking portions of the traditional healthcare experience and virtualizing them. Some nursing schools were quick to adjust their curricula offerings accordingly and incorporate telehealth programs.
"All NPs who are planning to deliver care through telehealth need to have a baseline of knowledge about the types of telehealth, the best practices for telehealth appointments, and the minimum requirements for conducting telehealth visits," Dr. Mason says. "I think we will see significant opportunities for integration of telehealth training in health science programs for all types of healthcare professionals."
Required knowledge in telehealth can fall into four general categories: planning care, preparing for care, providing care, and evaluating performance. Each category can be further broken down into specific metrics that account for the nuances such as patient population, prerequisite technology, and regulatory compliance. And as important as it is to know how to use telehealth services, it's just as important to know when telehealth isn't the right fit.
"This has been a great opportunity for nurse practitioners who hadn't yet tried telehealth as part of their practice experience to have a tremendous amount of resources suddenly become available," Dr. Mason says. "The rapid transition created extraordinary opportunities for training, investment in technology, and motivation to try telehealth. I am sure there were plenty of frustrations along the way, but we all know so much more now about how and when to utilize this service best."
Initial satisfaction with telehealth services was high, according to a 2020 JD Power report. They found patient satisfaction regarding telehealth visits was at 86 percent, one of the highest satisfaction scores across the industry. This number decreased to 84.6 percent in 2021, largely due to limited services, difficulty understanding the costs, and confusing technology requirements. However, 36 percent of respondents accessed telehealth services in 2021, a massive increase from just nine percent pre-pandemic.
The Future of Telehealth & Remote Nursing
One of the biggest challenges that telehealth faces going forward is what McKinsey calls the shift from wartime to peacetime. At the outset of the Covid-19 pandemic, many state regulators relaxed requirements related to licensure for those providing telehealth services, thus allowing telehealth to rapidly scale and deploy to where it was needed most. But as the pandemic recedes, original requirements are falling back into place.
"If we are going to keep a significant amount of clinical services via telehealth, then regulatory enhancements are necessary," Dr. Mason says. "There is such an extraordinary opportunity to create better access for patients that it is very hard to imagine anyone would take that away now."
One of the key focus areas for telehealth advocacy is related to licensure requirements: currently, NPs do not have consistent practice laws across states, meaning that telehealth delivery across state lines is difficult to maintain under traditional rules. Advocacy must also continue around the expansion of sites of service, and adequately reimbursing providers for telehealth services. Only then can the full potential of telehealth be realized and maintained.
"As always, NPs are the cornerstone for healthcare access," Dr. Davis says. "Telehealth is a tool that we will continue to use to make quality care available to all. I hope that we see more NPs become telehealth champions and help us in our efforts to improve the way we deliver care to the underserved."
Resources for Telehealth & Remote Nursing
Telehealth is here, and it's only getting bigger. If you're interested in learning more about telehealth, or if you're looking to connect with others in the telehealth community, check out some of the resources below.
Telehealth is here, and it's only getting bigger. If you're interested in learning more about telehealth, or if you're looking to connect with others in the telehealth community, check out some of the resources below.
AANP Health Informatics and Telehealth SIG: This specialty interest group offers NPs the opportunity to interactively collaborate with colleagues who share an interest or clinical expertise in health information technology, health informatics, and telehealth.
Center for Telehealth, Innovation, Education, and Research (C-TIER): C-TIER provides health professions students, faculty, and providers with the knowledge, skills, and abilities to become actively involved with telehealth innovation, education, research, and healthcare delivery.
UMMC Center for Telehealth: A National Telehealth Center of Excellence, UMMC's Center for Telehealth has a school-based telehealth program that offers mental health and urgent care services provided by NPs.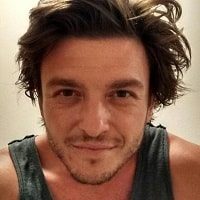 Matt Zbrog
Writer
Matt Zbrog is a writer and researcher from Southern California, and he believes a strong society demands a stronger healthcare system. Since early 2018, he's written extensively about emerging topics in healthcare administration, healthcare research, and healthcare education. Drawing upon interviews with hospital CEOs, nurse practitioners, nursing professors, and advocacy groups, his writing and research are focused on learning from those who know the subject best.