Nursing Shortages in NYC: Interview with an Expert
"Be ready for some widespread and dramatic change in your role over the next decades. But remain confident that there will be a place for you and your skills in the healthcare system and society at large."
Sean Clarke, PhD (Executive Vice Dean and Professor at NYU's Rory Meyers College of Nursing), on his advice for nurses
Editor's Note: This interview was conducted before the COVID-19 pandemic hit the United States, which has thrown the nursing shortage into the spotlight. The hardest-hit hospitals in New York and across the country lack sufficient personal protective equipment. Healthcare professionals are overwhelmed, with some areas bussing in trained staff or enlisting retired nurses to volunteer in combatting this crisis. In order to prevent our nurses from burning out—especially during these difficult times—it's clear that we need to increase our support to these invaluable healthcare workers, advocating for better pay and benefits, sufficient staffing and shift coverage, and other resources.
In spring of 2019, nurses in New York said they'd had enough. Some were working with up to 18 patients at once, and the overload was causing safety issues for those receiving care as well as those providing it.
Years of lobbying for safer conditions hadn't yielded results. According to the American Association of Colleges and Nursing (AACN), insufficient staffing had even led to some nurses quitting the profession, exacerbating the problem further. So when the issue was put to a vote, 97 percent of the members of the New York State Nursing Association (NYSNA) voted to authorize a strike at three of the largest hospitals in New York.
New York nurses weren't the first to threaten the nuclear option. Both Vermont and Illinois had seen nursing strikes go ahead in 2018. But a strike in New York would've dwarfed them both—with over 10,000 nurses pledging to walk out and start picketing. At the last minute, the hospitals acquiesced to the nurses' demands, pledging to hire an additional 1,450 nurses and establish minimum ratios of nurses to patients. The strike was called off.
Compromise in NYC: How a Nurse Strike Was Averted
In the compromise agreement, New York nurses also won annual pay raises of 3 percent, a commitment to fill some 800 vacant nursing jobs, and a $100 million pledge by the hospitals to hire additional nurses. The hospitals also agreed to allow outside mediators to handle staffing disputes, thus giving nurses an option to voice their concerns, and creating a lane of oversight for the reforms. All of these concessions were in the interest of making patient care a more collaborative process between hospitals and nursing staff.
Sean Clarke, PhD, RN, FAAN, is executive vice dean and a professor at NYU Rory Meyers College of Nursing, and he's been watching the events around the proposed strike and its compromise with interest. As a nurse academic and health services researcher, Dr. Clarke is best known for his research on nurse staffing issues and nurses' working conditions.
"New York City has some special conditions," Dr. Clarke says. "There are many, many hospitals in a concentrated area, there are many nurses living and working in the metro area, and the cost of living (and the cost of operating hospitals) is quite high. That being said, figuring out how many nurses are needed to look after various types of patients (and what their work and responsibilities should look like) is a controversial topic everywhere. It's a big part of nurses' working lives and the work of managing hospitals and other health care settings. I would say the way things played out in New York was different, but that the underlying problems are universal."
The nurse shortage is still real, and getting realer: researchers project that around a million nurses working today will retire by 2030, the same year in which Medicare enrollment is set to balloon to 80 million people ("Four Challenges Facing the Nursing Workforce in the United States," Journal of Nursing Regulation 2017). Until then, nurses, hospitals, and their patients will be watching New York to see how the compromise works out.
"The compromise brings more clarity to the shared understandings between nurses and hospital managers around the types of staffing levels that should be targeted," Dr. Clarke says. "Dealing with issues around working conditions is a huge challenge, and requires ongoing collaboration between nurses and those managing the institutions where they work. The work must continue, and everyone understands that, but people inside and outside nursing just have different opinions, sometimes very different ones, about how it should be done."
The Future of Nursing in NYC: Moving Forward
Collective bargaining has always been an important tool for workers to lobby for their vision of how work should be done. But in a rapidly evolving landscape like healthcare, there needs to be more internal discussion and collaboration within the workplace, rather than just hard-nosed negotiation outside of it.
"Nurses providing direct care need to have a way of talking honestly with their managers about what they're facing in terms of workload, and the changes they're experiencing in their workload," Dr. Clarke says. "Healthcare is changing and hospitals are experiencing challenging times. I think 'managing up' (communicating effectively with one's managers and putting important information in their hands) is a key skill for nurses, as is being willing to work jointly with managers to find solutions to issues around short staffing or difficult conditions that won't always involve adding more staff."
The future of nursing will undoubtedly look different from the nursing of today. And, if enough nurses get involved in advocacy issues like this one, more hospitals my soon look like collaborative, well-staffed ideal envisioned in the New York compromise agreement. But there's still a long way to go as the Baby Boomer generation retires and the need for health services reaches all time highs.
"Be ready for some widespread and dramatic change in your role over the next decades," Dr. Clarke says, in offering advice to nurses just beginning their educations or careers. "But remain confident that there will be a place for you and your skills in the healthcare system and society at large."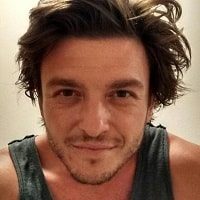 Matt Zbrog
Writer
Matt Zbrog is a writer and researcher from Southern California, and he believes a strong society demands a stronger healthcare system. Since early 2018, he's written extensively about emerging topics in healthcare administration, healthcare research, and healthcare education. Drawing upon interviews with hospital CEOs, nurse practitioners, nursing professors, and advocacy groups, his writing and research are focused on learning from those who know the subject best.