Ask an NP: What to Know About Working in Rural Healthcare
Sponsored
×
For the 2023-2024 academic year, we have 140 NP schools in our database and those that advertise with us are labeled "sponsor". When you click on a sponsoring school or program, or fill out a form to request information from a sponsoring school, we may earn a commission. View our advertising disclosure for more details.
Working in rural health includes working with vulnerable populations and countryside locations with less healthcare access. This can include remote areas in the United States with migrant workers or serving on tribal land with Native American populations. 
According to the CDC, "Rural Americans face numerous health disparities compared with their urban counterparts." Fifteen percent of the U.S. population live in rural regions and are more likely to die from cancer, heart disease, stroke, and chronic lower respiratory disease than their urban counterparts. Additionally, they have a 50 percent higher chance of dying from accidents such as motor vehicle crashes and opioid overdoses. As a result, rural areas need public health programs that will help foster healthier behaviors and increase access to healthcare services.
There are many barriers to care in rural communities. These include a lack of reliable and affordable transportation, distance to services, and low health literacy levels. Some remote areas put their residents at high risk of death due to long travel distances to emergency care or specialists. These populations have higher rates of cigarette smoking, obesity, and high blood pressure. They tend to be less physically active and have lower seatbelt usage than urban residents. There is also a higher rate of poverty in rural areas and they are less likely to have health insurance. Government services like Medicare and Medicaid are highly utilized in rural areas.
Nurse Practitioners in Rural Communities
Rural communities in the U.S. have experienced primary care provider shortages for decades, as many physicians retire without another physician to take their place. Unfortunately, this gap in care has led to longer waiting periods for patients to be seen. Many will skip treatment altogether, causing more advanced illnesses and complications.
The expansion of the scope of practice for nurse practitioners is helping to reduce that shortage. Thus, there is a high demand for NPs in rural health. More patients in medically underserved regions can be taken care of when NPs are permitted to practice to the full extent of their education and training. Today, NPs are one of four providers in rural practices delivering quality care.
To close gaps in health in rural populations, NPs focus on prevention and health screenings. They screen patients for high blood pressure, a leading cause of heart disease and stroke. They increase early detection of cancers and educate patients on prevention, such as smoking cessation and eating a high-fiber diet. NPs encourage increasing physical activity and following a healthy diet to reduce the prevalence of obesity. They promote motor vehicle safety and engage in safe prescribing of opioids for pain relief. Rural communities tend to have a lower education level, so they would benefit from the patient education that the NP delivers.
Professional and community relationships, support networks leading to rural connectedness, and having lived in a rural area before becoming an NP, are all important factors for NP retention in rural health. NPs working in rural neighborhoods serve as advocates through their practice. Having a strong rural NP workforce can decrease health disparities and meet the medical needs of rural communities.
The Benefits of Working in Rural Health
Working in rural health care gives nurse practitioners greater autonomy due to the lack of physicians and specialty providers in the area. They may be more inclined to start their own practice and provide extensive care to a population in need. NPs who work in rural health usually report higher job satisfaction compared to urban areas. This is because they can work more closely with their patients and get to know their holistic needs. Spending more time with patients leads to less stressed clinicians. And more autonomy means happier NPs.
NPs practicing in rural locations are more likely to remain at the same job than NPs working in urban locations. There is less micromanagement and oversight when working in a rural practice. This allows for a relatively liberal NP practice. There is a better work-life balance working in rural health. The NP has more control over their schedule and greater flexibility. There is also more access to the great outdoors which may allow NPs to decompress in the countryside.
Fortunately, in 2016, the U.S. Department of Veterans Affairs authorized full practice authority to NPs throughout the country, including rural towns. The government focused on expanding NP scope of practice to serve their most vulnerable populations. This facilitates access to care for Veterans.
Since there is a shortage of primary care providers in rural communities, the salary is often much higher than urban areas. There is more competition in big cities, so salaries for physicians and NPs may be lower. Besides an increased salary, working in rural health also provides opportunities for student loan forgiveness.
For instance, Public Service Loan Forgiveness (PSLF) is a student loan repayment program that eliminates the remaining balances on federal student loans once an eligible borrower makes ten years of qualifying payments. During the repayment period, the participant must work full-time for a U.S. government organization (at the federal, state, local, or tribal level) or a not-for-profit organization. Most federally qualified health centers (FQHC) in rural communities are considered a government organizations.
Moreover, the National Health Service Corps (NHSC) offers several different loan repayment programs for providers:
NHSC Loan Repayment Program: After working for two years in a health professional shortage area, providers can receive up to $50,000 in loan repayment for full-time work or up to $25,000 for part-time work. This program may be extended every two years, which can help pay off any remaining loan balance.
NHSC Substance Use Disorder Workforce Loan Repayment Program: Trained and licensed substance use disorder treatment clinicians working at an NHSC-approved substance use disorder treatment site can receive up to $75,000 for three years of full-time work or $37,500 for part-time work.
NHSC Rural Community Loan Repayment Program: Providers working in rural areas focused on substance use and opioid addiction treatment can earn up to $100,000 in assistance for three years of full-time work or $50,000 for part-time work.
NHSC Nurse Corps Loan Repayment Program: Nurses have an additional loan repayment program to choose from which can assist nurses in paying off up to 85% of their outstanding student debt. To qualify, the NP must work in an eligible critical shortage facility at least 32 hours per week.
Indian Health Service Loan Repayment Program: Clinicians who commit to two years of service in healthcare facilities that care for American Indian and Alaska Native communities, are entitled to up to $40,000 in loan repayment.
The cost of living tends to be more affordable than in urban places, and with a higher salary, this allows NPs to afford a comfortable life. Rural facilities may offer other financial incentives to recruit NPs, such as sign-on bonuses, relocation allowances, and plenty of paid time off. These are especially appealing to new graduate NPs.
Another benefit of working in rural health is that the patients are very appreciative. In the past, they may have had to have waited months to be seen by a primary care provider (PCP). They are grateful when they are able to get in to see a clinician. The work itself is very rewarding because the NP can witness the difference they are making in the lives of a vulnerable population. Rural practice allows NPs to create a deep connection with their patients. These relationships can even be multi-generational.
Challenges of Working in Rural Health
Rural NPs must be able to think critically and assist patients with all types of complaints. Due to limited resources, they need to be able to think outside the box at times. They should be comfortable treating patients of all age spectrums, from newborn to geriatrics, and possibly even pregnant women.
Rural communities are typically remote so this can lead to a lack of specialty providers. As a PCP, the NP will have to manage as many of the patient's health disorders as possible because the patient will unlikely be able to see a local specialist. If a specialist is 100 percent needed, the patient must commute hours for a visit. The average patient drives between 20 to 60 miles to see a specialist in the rural setting.
In addition, there may be a lack of local hospitals or emergency care. Many NPs who work in rural communities may be the only healthcare provider within hundreds of miles. So, the NP should be competent in urgent care skills such as suturing and casting, starting an IV, wound care, and foreign body retrieval. The healthcare facility should have trauma-supportive equipment such as a crash cart and radiology on-site.
Due to the low education levels of rural populations, there tends to be an increased prevalence of poor medical compliance. These patients require plenty of education and close follow-up. Having mental health support on-site would also be beneficial.
Personally, NPs living in rural communities would also be victims of long commutes. They may have to drive an hour to the nearest grocery store or two hours to the nearest airport. Commuting in inclement weather can even present safety risks. For example, 82 percent of Alaskan rural sites are not accessible by road and can only be reached via plane or boat.
Conclusion: Nurse Practitioners in Rural Healthcare
Working in rural health can be both challenging and rewarding. This population has a lot of health disparities and limited access to care. The amount of nurse practitioners joining rural healthcare increases each year. The level of practice autonomy in each state will impact NPs' authority to care for such a vulnerable population. This is why it should be a public health effort to increase NP scope of practice to improve healthcare in rural communities.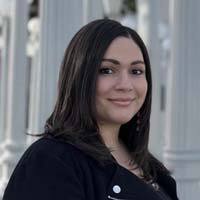 Sophia Khawly, MSN
Writer
Sophia Khawly is a traveling nurse practitioner from Miami, Florida. She has been a nurse for 14 years and has worked in nine different states. She likes to travel in her spare time and has visited over 40 countries.
Being a traveling nurse practitioner allows her to combine her love of learning, travel, and serving others. Learn more about Sophia at www.travelingNP.com.