Keiser University Online Family Nurse Practitioner (MSN – FNP) Program
What to Expect from the Keiser University Online MSN – FNP Program
Admission Requirements: Applicants to the Graduate School at Keiser University must have a BSN from a nationally or regionally accredited institution with a minimum 3.0 cumulative GPA for undergraduate coursework. Online applications must include proof of an active, unrestricted RN license, an application fee, official transcripts, a successful background check, a successful drug screen (may be completed before clinicals), three letters of recommendation, a writing assessment, and a formal resume with education and nursing work history. In addition, applicants chosen will conduct an interview with MSN – FNP faculty. Proof of English language proficiency is required for students whose first language is not English. Applicants must have at least one year of clinical work experience with patients. RNs must also secure a nursing practice site for clinicals. No GRE or GMAT is required.
State Restrictions: While Keiser University accepts students from most states into their MSN – FNP program, applicants outside of Florida should check with their State Board of Nursing to be aware of the practicum requirements in their state while attending an out-of-state university and to make sure they are eligible to study with Keiser University. Currently, the FNP program does not meet the requirements for residents of Maryland.
Study Plan: The Keiser University online MSN – FNP is delivered in 8-week sessions and students take one to two courses each session. Students also come to campus for two 4-day residencies and complete a minimum of 510 clinical hours locally. The FNP degree may be completed in 28 months but students have up to 5 years to complete the program. Classes begin every 8 weeks with the exception of school breaks.
MSN – FNP Curriculum: The online MSN – FNP program comprises a minimum of 49 credits and at least 510 clinical hours. Courses include Leadership and Professional Development in Nursing; Health Promotion and Disease Prevention; Nursing Theory for Practice; Health Systems, Policy and Resource Management; Primary Health Care of the Family I-IV; Behavioral Health Across the Lifespan; Advanced Pathophysiology for Practice; Principles of Pharmacology for Advanced Practice II; Advanced Health Assessment and Diagnostic Reasoning; and Research for Evidence-Based Practice and Outcome Management. Students also complete Primary Health Care of the Family Practicums I-IV, Family Nurse Practitioner Integration; and Family Nurse Practitioner Integration Practicum.
Online Experience: Keiser University utilizes Blackboard Learn as its online Learning Management System (LMS). Online students are required to attend the virtual classroom a specified number of times per week, and attendance is monitored. Log-on times are determined by a student's schedule and are flexible. Students have access to an online orientation to improve computer skills. Students must complete assignments and participate in classroom discussions within a given timeframe. Tools utilized include online lectures, document sharing, threaded discussions, online chat, and email interaction, as well as phone calls. Online students have access to academic advising, 24/7 technical support, the online bookstore, online library, and career services.
On-Site Requirements: Keiser FNP students are required to come to the Fort Lauderdale, FL campus for two 4-day residencies. During this time students will practice nursing skills, prepare for practicums, and develop relationships with faculty and peers. All other coursework is online and practicums are completed locally.
Paying for the Keiser University Online MSN – FNP Program
Keiser University charges $604 per credit plus fees for the online MSN – FNP program. Prospective students should contact The Graduate School through Keiser University for current tuition information as tuition costs generally change from year to year.
Keiser University offers federal Stafford loans and Graduate PLUS Loans according to the FAFSA. Nursing students are encouraged to inquire with their employers to see if they qualify for a tuition reimbursement program or tuition discounts. Keiser University students may also seek unique opportunities to fund their MSN – FNP degree including outside scholarships and grants.
Keiser University offers an MSN-FNP program with no GRE requirement and one of the lowest tuition costs for its online MSN-FNP program making it an affordable option for nursing students across the country.
MSN – Family Nurse Practitioner (FNP)

1500 Northwest 49th Avenue
Fort Lauderdale, Florida 33309
Program Essentials
MSN – Master of Science in Nursing
FNP – Family Nurse Practitioner
Credits Needed to Graduate
Clinical Hours Needed to Graduate
CCNE – Commission on Collegiate Nursing Education
Program Admissions
Level of Education Required?
BSN – Bachelor of Science in Nursing
State Restrictions? (Will Not Accept From…)
Program Tuition
Average Cost Per Credit (state resident)
Estimated Total Tuition (state resident)
Average Cost Per Credit (non-resident)
Estimated Total Tuition (non-resident)
Tuition is calculated based on credits, at the published tuition rate. Rates may change, so please check here for the latest tuition information. For programs with variable tuition rates, we use the rates for part-time students. "Resident" and "non-resident" refer to the student's school-recognized state residency status. Tuition number represents the cost of tuition for the entire program, not per semester or year. Estimated total tuition does not include additional fees.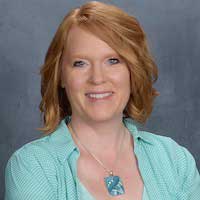 Sara Navratil
Writer
Sara Navratil is a freelance writer and a Certified Canfield Success Principles Trainer. She's the owner of Sara Liza Life, a company dedicated to helping people rewrite their lives. She enjoys researching and writing about healthcare-related topics, including information on online NP programs. When not working she likes to read, bake, and spend time with her family.