National Nurse Practitioner Week 2020: Advocacy Guide & AANP President Interview
"Our vision is to provide every patient with access to high-quality healthcare, delivered by the provider of their choice. For millions of Americans, that choice is an NP."
Dr. Sophia L. Thomas, President of the American Association of Nurse Practitioners (AANP)
This year's annual Nurse Practitioner Week is from November 8 to 14, honoring NPs across the country for their contributions to the health of the nation. It's also a chance to advance awareness around the extensive training and exceptional care that the country's 290,000 licensed NPs provide, with over a billion annual patient visits.
"National NP Week brings visibility to the role of the NP, helping patients make wise choices when selecting their healthcare provider," says Sophia L. Thomas, DNP, APRN, FNP-BC, PPCNP-BC, FNAP, FAANP, president of the American Association of Nurse Practitioners (AANP), and family and pediatric NP at DePaul Community Health Center in New Orleans. "As our nation faces the challenges of an aging population, rising healthcare costs, and the growing burden of chronic disease, NPs bring strength to the healthcare workforce and maximize our healthcare system's potential."
NP Week isn't just a celebration, though; it's also a call to action. Advocacy efforts by individual NPs and by professional organizations such as AANP are critical for advancing the profession and meeting the needs of the American public. For more than 50 years, NPs have been providing patients with high-quality, cost-efficient care in primary, acute, and specialty care settings. In the coming years, they can play a critical role in shaping the future of American healthcare for the better.
Meet the Expert: Dr. Sophia L. Thomas, President of the American Association of Nurse Practitioners (AANP)
Sophia L. Thomas, DNP, APRN, FNP-BC, PPCNP-BC, FNAP, FAANP is president of the American Association of Nurse Practitioners (AANP). A family and pediatric nurse practitioner (NP) at the DePaul Community Health Center in Kenner (New Orleans), Louisiana, Dr. Thomas' clinical practice has focused on providing care to the medically underserved families.
Dr. Thomas is active within several professional organizations, including the Louisiana Association of Nurse Practitioners (LANP). She has served in elected and appointed leadership and committee positions, including as president of LANP and previously in AANP as Region 6 Director. She was inducted as a Fellow in both the AANP in 2012 and the National Academy of Practice in Nursing in 2013.
In addition to her advocacy efforts, Dr. Thomas impacts NP education through publications and presentations on multiple clinical topics. As AANP president and spokesperson, her multimedia reach includes print, radio, and television. She also speaks extensively throughout the U.S. and internationally, advocating for NP scope of practice legislation and for improving patient access to quality, affordable healthcare.
Nurse Practitioners Filling the Primary Care Gap
The need for NPs has never been larger. According to the US Department of Health and Human Services, some 80 million Americans lack adequate access to primary care and medical schools are unable to graduate enough physicians to keep pace with patient demand. By 2030, it's estimated that the nation will face extreme shortages of primary care providers. NPs are part of the answer.
"We view primary care as essential to the health of our nation," Dr. Thomas says. "It provides patients both the preventative care they need, as well as the chronic disease management more than six out of ten adults today depend on. Increasing access to high-quality primary care will be among the most important challenges facing our nation in the years to come."
Today, nearly 90 percent of NPs are certified in an area of primary care and nearly 70 percent deliver primary care. The NP workforce is expanding much faster than other healthcare professions. Between 2019 and 2029, the demand for NPs is expected to increase by 52 percent, adding 110,700 fresh openings nationally (BLS 2020). Meanwhile, patient satisfaction and confidence in NPs are at an all-time high. As the provider landscape continues to shift, NPs represent 290,000 solutions to the primary care gap in America.
The Battle for Full Practice Authority
Nurse practitioners are trained, educated, and experienced in assessing patients, ordering and interpreting diagnostic tests, making diagnoses, and initiating and managing treatment plans. They also have extensive instruction in pharmacology and various treatments. But while the last decade has seen a much-needed surge in the growth of the NP workforce, outdated state laws and policies mean that our nation continues to face significant shortages of primary care providers.
Currently, only 22 states, the District of Columbia, and two US territories have adopted full practice authority, which gives patients full and direct access to NPs. The remaining states are split between reduced practice and restricted practice environments, where anachronistic policies prevent NPs from practicing to the full extent of their knowledge and training. According to US News and World Report, eight of the ten healthiest states have enacted full practice authority for NPs. More troubling, the ten least healthy states all restrict NP practice.
"AANP is committed to working with state policymakers to give patients full and direct access to the healthcare providers of their choice," Dr. Thomas says. "It is time to close the gap between the high level of care that NPs are educated and prepared to provide and the restricted level of care that outdated state licensure laws allow NPs to deliver."
The Impact of Covid-19 on Nurse Practitioners
During the Covid-19 pandemic, NPs have played a significant role in testing and treating patients, and in working to keep patients and communities healthy and safe. Several states with reduced and restricted practice environments have temporarily instated wider practice authority for NPs, epitomizing how much the country can and does rely on NPs in times of need.
"Covid-19 has changed so much about our daily lives, and it's continually evolving," Dr. Thomas says. "Whether NP Week events are in-person or virtual, our messaging will reinforce that NPs are moving forward: today, tomorrow, together. We will also honor our NP colleagues who have lost their lives during the pandemic, and highlight stories of NPs working tirelessly to diagnose and treat patients with COVID-19 and to combat community spread nationwide."
The Future of Nurse Practitioners
The AANP and NPs across the nation have their eyes set on the future. One focus is on telehealth, an increasingly important component of how care is delivered. In a new national survey of NPs conducted by AANP to assess the impact of Covid-19 on NP practice, the data shows 63 percent of NPs are continuing to transition patients from in-person to telehealthcare.
Challenges remain. Nurse practitioners reported the top telehealth barriers facing patients included connectivity issues (73 percent), access to technology and the internet (69 percent), and patient comfort with technology (58 percent). Addressing issues related to technology and broadband access is imperative to ensure all patients—regardless of their location and socioeconomic status—can receive the care they need via this expanding technology.
While there's still plenty of work to do, there are signs that policymakers are awakening to the importance of NPs in shaping the future of American healthcare. In NP Week 2019, 47 states, along with Washington DC and Guam, saw their governors sign proclamations in recognition of the countless contributions NPs have made and will continue to make on behalf of the health and wellbeing of their fellow citizens. This year, NP Week brings another opportunity to increase the wave of awareness around the care NPs can and do provide.
"Our vision is to provide every patient with access to high-quality healthcare, delivered by the provider of their choice," Dr. Thomas says. "For millions of Americans, that choice is an NP."
How to Get Involved
When banded together, the nation's more than quarter million NPs present a strong and unified voice. Organizations such as AANP channel that voice into collective action, uplifting those within the profession while amplifying news of their achievements to patients, policymakers, and the general public.
Groups like AANP also are home to both internal and external resources: continuing education, advocacy efforts, practice resources, and professional events. Those looking to get involved can get started by checking out AANP's Resource Guide for NP Week 2019, as well as AANP's Advocacy Center.
"NPs can also join in our national public awareness initiative called WeChooseNPs.org, which builds public awareness of the crucial role NPs play in expanding access to primary care nationwide," Dr. Thomas says. "The focus is on creating a dialogue with consumers about the high-quality, accessible healthcare NPs provide, and the importance of choosing a primary care provider for their own and their families' health."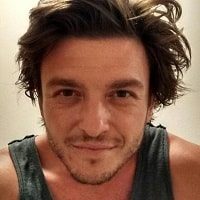 Matt Zbrog
Writer
Matt Zbrog is a writer and researcher from Southern California, and he believes a strong society demands a stronger healthcare system. Since early 2018, he's written extensively about emerging topics in healthcare administration, healthcare research, and healthcare education. Drawing upon interviews with hospital CEOs, nurse practitioners, nursing professors, and advocacy groups, his writing and research are focused on learning from those who know the subject best.