Cannabis in Healthcare: Interview with an NP in California
"Unfortunately, there is quite a bit of difference among the states in terms of qualifying conditions. It is important for APRNs to understand federal as well as their state medical cannabis laws."
Eloise Theisen, Adult-Gerontology Nurse Practitioner and President Elect of the American Cannabis Nurses Association (ACNA)
The last two decades have seen 33 states legalize the medical use of cannabis, and 11 states support full recreational use. The drug is used to treat anxiety, appetite loss, chronic pain, insomnia, and chemotherapy-induced nausea. But a lack of support at the federal level is having consequences on researchers, nurses, and patients.
In 2017, the National Academies of Sciences, Engineering, and Medicine released a report entitled "The Health Effects of Cannabis and Cannabinoids: The Current State of Evidence and Recommendations for Research." In addition to confirming the known therapeutic uses and possible risks of medical cannabis, the report concluded that there was a large opportunity for additional research. More treatment applications for cannabis were likely, the report said, but with cannabis still categorized as a Schedule I drug at the federal level, the ability to conduct further research was limited.
The American Association of Nurse Practitioners (AANP) recognizes the evidence and the therapeutic value of medical cannabis, and supports nurse practitioners in speaking about it with their patients. But many nursing programs still do not educate at all on the topic. And, in some cases, NPs may choose to avoid the subject entirely, leaving their patients without a valuable treatment option.
For the last 17 years in a row, Gallup found that Americans have trusted their nurses more than they've trusted their doctors, their police, and their priests. If that trust is to be maintained, then steps need to be taken to educate nurse practitioners more fully and empower them to discuss all the effective treatment options available for their patients.
Interview with Eloise Theisen, RN, MSN, AGPCNP-BC
Eloise Theisen is an adult-gerontology nurse practitioner in Northern California, and she's also the President Elect of the American Cannabis Nurses Association (ACNA), an organization dedicated to expanding the knowledge base of endo-cannabinoid therapeutics among nurses.
In her nursing practice, she's seen close to 6,000 patients in the last six years. Her average patient is 76 years old and female, and many of them come to her for relief from pain, anxiety, depression, and sleep disorders.
"I started to see an increase in pain patients towards the middle of 2018, when many were faced with having their opioid prescriptions reduced," Theisen says. "I have found that about 80 percent of my patients achieve some level of relief with cannabis for chronic pain."
She's also found cannabinoid therapy useful for treating muscle spasms, neuropathy, and migraines.
"One of my favorite stories was in a multiple sclerosis patient," Theisen says. "Within three days, she had such a dramatic response to cannabis for pain and spasms, that she was able to wean off oxycodone and gabapentin within two weeks of starting treatment. The cannabis dose was low enough to effectively manage her symptoms without any unwanted adverse effects."
The Legal Challenges with Cannabis Prescriptions
Medical cannabis is the answer to a number of questions. But the ongoing federal categorization of it as a Schedule I drug brings up several problems. Primarily, it causes confusion and leaves NPs wondering whether they're even allowed to talk about it.
"Many NPs are still unclear on how to handle the topic," Theisen says. "Some states have allowed for adult use, and others have allowed for medical use. In fact, only three states have no medical cannabis laws at this time. Clearly, states see the medical benefits of cannabis even when the federal government does not. Unfortunately, there is quite a bit of difference among the states in terms of qualifying conditions. It is important for APRNs to understand federal as well as their state medical cannabis laws."
Further compounding the issue is the difference in NP practice authority between different states. Only eight states allow NPs to certify a patient for medical cannabis even though 22 states allow NPs full practice authority. Theisen always encourages NPs to reach out to their state's board of nursing for guidance on scope of practice, but, unfortunately, most states haven't addressed the topic yet.
Educating Healthcare Providers on the Benefits of Cannabis
Another area where that topic needs to be addressed is in institutional education. NPs who went to school 20 years ago have an understandable excuse for not being well educated in the subject of cannabinoid therapy. But what about today's NP, or tomorrow's?
"NPs need to be able to answer the barrage of questions that patients have about cannabis," Theisen says. "Unfortunately, patients often receive cannabis education from friends, the internet, and/or dispensary workers. The information that they receive may be inaccurate or misleading. There is plenty of evidence to demonstrate that cannabis is effective in chronic pain, insomnia, nausea and vomiting, and appetite loss. Patients are using it, and it they deserve to have a medical professional review their treatment plan, identify potential benefits and risks, monitor for drug-drug interactions, and provide ongoing continual care just as they would for any other treatment."
In 2018, the National Council of State Boards of Nursing (NCSBN) issued guidelines for patient care with medical cannabis. Within those guidelines, the NCSBN put forth six essential principles that provide a framework for nursing practice around cannabis. They are:
The nurse shall have a working knowledge of the current state of legalization of medical and adult-use cannabis.
The nurse shall have a working knowledge of the jurisdiction's medical cannabis program.
The nurse shall have an understanding of the endocannabinoid system, receptors, ligands, enzymes, and the interactions among them.
The nurse shall have an understanding of cannabis pharmacology and the research associated with the medical use of cannabis.
The nurse shall be able to identify the safety considerations for patient use of cannabis.
The nurse shall approach the patient without judgment regarding the patient's choice of treatment or preferences in managing pain and other distressing symptoms.
"Educate yourself as much as you can," Theisen recommends to nurse practitioners curious about the use of cannabis in healthcare settings. "Even if you do not agree with cannabis as a medicine, patient's use in increasing and NPs must be prepared to provide patients with education that allows them to use it safely and effectively."
Those who wish to start that self-education can look first to Theisen's work with the ACNA, where the organization has partnered with several others to provide evidence-based cannabis education for nurses and NPs.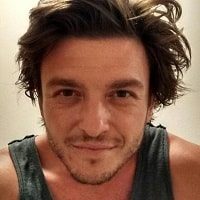 Matt Zbrog
Writer
Matt Zbrog is a writer and researcher from Southern California, and he believes a strong society demands a stronger healthcare system. Since early 2018, he's written extensively about emerging topics in healthcare administration, healthcare research, and healthcare education. Drawing upon interviews with hospital CEOs, nurse practitioners, nursing professors, and advocacy groups, his writing and research are focused on learning from those who know the subject best.