Cardiovascular Professionals Week Resources & Advocacy Guide (2023)
"The future is bright. There are so many different opportunities for new NPs who desire a practice with cardiovascular patients."
Dr. Leslie L. Davis, Associate Professor in the School of Nursing at the University of North Carolina at Chapel Hill
Cardiovascular Professionals Week takes place from February 12-18, 2023. Hosted by the Association of Cardiovascular Professionals (ACVP), it marks an opportunity to recognize the dedication, professionalism, and impact of those who deliver emergent and routine cardiovascular care to some of the most vulnerable and intensive populations in the healthcare system.
Cardiovascular care requires a team-based approach, involving cardiovascular physicians, pharmacists, nurses, technologists, technicians, administrators, and patients. An important and growing part of that spectrum of care is the cardiovascular nurse practitioner (NP): a highly-trained clinician specializing in treating complex cardiovascular conditions in acute and chronic settings.
As Cardiovascular Professionals Week approaches, take a moment to learn more about cardiovascular NPs and the issues that matter the most to them.
Meet the Expert: Leslie L. Davis, PhD
Dr. Leslie L. Davis is an associate professor in the School of Nursing at the University of North Carolina at Chapel Hill. She also maintains a part-time nurse practitioner practice with the Division of Cardiology at the University of North Carolina at Chapel Hill, focusing on adults with hypertension, heart failure, and acute coronary syndromes.
In addition to contributing to over 30 peer-reviewed articles, Dr. Davis also served as the editor for the 2004 book Cardiovascular Nursing Secrets and two special cardiovascular editions of The Journal for Nurse Practitioners (2013, 2019). She is a fellow of the American Association of Nurse Practitioners, the American College of Cardiology, the American Heart Association, and the Preventive Cardiovascular Nurses Association. She was awarded the 2021 Distinguished Associate Award by the American College of Cardiology (ACC).
Please note that Dr. Davis was interviewed in 2022.
The Growing Role of Cardiovascular Nurse Practitioners
Cardiovascular NPs can work in either inpatient or outpatient care, or sometimes in combination. Drawing upon their expertise in patient education, patient advocacy, and team-based care, cardiovascular NPs act as translators between attending cardiologists, primary care providers, patients, and caregivers. Cardiovascular NPs often also take on innovative roles, such as a coach or patient navigator, to help with either virtual or in-person visits, especially during transitions of care.
"The future is bright," Dr. Davis says. "There are so many different opportunities for new NPs who desire a practice with cardiovascular patients."
Between rigorous graduate education, board certification, clinical training, and lifelong continuing education requirements, cardiovascular NPs are trained to perform a wide range of services.
Even within cardiovascular care, there are further subspecialties. A cardiovascular NP could work in a cardiac ICU, treating pre- and post-heart transplant patients, or managing patients with other acute and chronic cardiovascular conditions. But no matter the setting, cardiovascular NPs subscribe to a team-based, patient-centered approach.
"Many NPs go to the fringes," Dr. Davis says. "They go to the underserved areas. Even if the attending cardiologist only comes to a clinic a few days a week when not in the hospitals or in the cardiac catheterization lab, many NPs are there five days a week, and that's a great model for care. Patients can access care a little more easily thanks to our team-based approach."
Emerging Trends in Cardiovascular Care & Treatments
Hypertension
In 2017, the American College of Cardiology (ACC) and the American Heart Association (AHA) published new treatment guidelines that defined hypertension as blood pressure at or above 130/80, instead of the 140/90 benchmark that'd been in place for decades. This has drawn renewed attention to the topic of hypertension in cardiovascular care.
Also known as high blood pressure, hypertension significantly increases the risk for heart disease and stroke, two leading causes of death in the US. In 2020 alone, over 670,000 deaths in America included hypertension as a primary or contributing cause. Based on the new definition of hypertension, nearly half of all Americans today have hypertension, and only about half of those diagnosed and treated for hypertension have it under control.
"Prevention, prevention, prevention," Dr. Davis says. "If we can control hypertension, that will help prevent the other cardiovascular conditions or prevent a second event. It's the root cause I see in most cardiovascular conditions."
A corollary to prevention is understanding comorbidities. Patients may have hypertension and a history of heart attack, hypertension and diabetes, hypertension and coronary artery disease along with high cholesterol, or one of the dozens of other combinations of cardiovascular conditions.
"Traditionally some cardiovascular providers, especially if they are subspecialists, treat cardiovascular conditions in their silos (treating hypertension or the atrial fibrillation, for example), but many patients have more than one cardiovascular condition or other comorbidities that increase their risk of bad outcomes," Dr. Davis says.
"It can be a blessing and a curse to have so many subspecialties in cardiology. We need to collaborate more between subspecialty groups."
Patient Engagement
Whether the goal is preventing heart attacks, managing hypertension, or treating other cardiovascular conditions, such as chronic heart failure, the patient is a critical care team member.
According to the American Heart Association, simple lifestyle choices such as getting more active and making healthier choices regarding diet, sodium, and alcohol intake can help patients achieve ideal cardiovascular health. Knowing one's own numbers is also important: managing blood pressure, controlling cholesterol, and reducing blood sugar levels require some form of regular measurement.
"Research shows that if a patient brings in their blood pressure numbers, their daily weights, or other information for each visit, then they are more engaged, more adherent, and more satisfied with the care provided," Dr. Davis says.
NPs are holistic care providers, meaning that a significant portion of their work is spent on patient education. But that education goes further when supplemented with patient-generated data. In an ideal scenario, cardiovascular NPs take a team-based approach to care and then invite the patient to co-captain that team.
"The more we can have patient-generated data, the more we can involve the patient in decision-making, but we also have to educate them enough so that they can be part of the conversation," Dr. Davis says. "It's about what they want to provide us, not just what they can give us. That's the way of the future."
Virtual Visits
Telehealth became a necessity in the wake of the Covid-19 pandemic. And now it's got the healthcare industry and our professional organizations completely rethinking the way care is delivered, learning the lessons of what works and what doesn't with virtual visits. Cardiovascular professional organizations are now developing templates for better virtual engagement with patients, structuring what needs to happen before, during, and after a virtual visit to ensure time is more efficiently used, and care more patient-centered.
"This is an opportunity to make care better from all perspectives," Dr. Davis says. "Isn't that cool?"
These pre-activities related to virtual visits may include patient questionnaires (symptoms, home-measured blood pressure, or daily weights) and reconciling medications before the virtual visit. The post-activities include follow-ups with labs, as well as making sure prescriptions are available.
Together, these pre- and post-activities can create a more personalized experience that accommodates each of a patient's unique needs, optimizes the time of cardiovascular NPs and attending cardiologists, and engages caregivers and family members at home. Dr. Davis hopes these new care delivery models can translate to in-person visits as the pandemic subsides.
"I couldn't be more enthusiastic about cardiovascular care," Dr. Davis says. "There's so much we can do in this field, and so much that we can offer."
Resources for New and Aspiring Cardiovascular Nurse Practitioners
Professional organizations are a critical resource for all NPs and care providers of any specialty. These organizations are where one goes for networking, membership, certification, advocacy, research, and continuing education. Often, they're paired with academic journals and community conferences that act as authoritative hubs for their specialty. But for cardiovascular NPs, there isn't one go-to organization—there are several, many of which offer membership to not only NPs but also to physicians, administrators, and educators.
"Often, I'm the only nurse at the table, the only nurse scientist at the table, the only nurse practitioner at the table—and those are all different hats," Dr. Davis says. "With any organization, I say find your place, but be a leader. Don't just pay dues. Have a voice. Sit at the table and represent both nursing and patients."
Whether you're an aspiring cardiovascular NP or an engaged citizen gearing up for Cardiovascular Professionals Week, you can listen in on the cardiovascular conversation by checking out the resources below.
American Association of Nurse Practitioners (AANP): With over 100,000 members and a wide range of specialty groups (including one for cardiology), AANP is the only national organization for all NPs and provides them with a unified way to network and advocate their issues.
American College of Cardiology (ACC): Cardiovascular care requires a team-based approach. ACC is a hub for all team members, with the mission of transforming cardiovascular care and improving heart health.
American Heart Association (AHA): AHA is a nonprofit organization that funds cardiovascular medical research, educates patients on healthy living and fosters appropriate cardiac care to reduce disability and deaths by cardiovascular disease and stroke.
Preventive Cardiovascular Nurses Association (PCNA): The leading nursing organization dedicated to preventing and managing cardiovascular disease, PCNA has a membership that includes nurses and nurse practitioners.
American Association of Heart Failure Nurses (AAHFN): AAHFN is a specialty organization dedicated to advancing nursing education, clinical practice, and research to improve outcomes for heart failure patients. Exclusively focused on heart failure, AAHFN's goal is to set heart failure nursing care standards.
Heart Failure Society of America (HFSA): An organization of heart failure experts interested in heart function, HFSA provides a forum for experts and patients to reduce the burden of heart failure. Its members include physicians, scientists, nurses, nurse practitioners, pharmacists, and patients; HFSA's president, Dr. Nancy Albert, is a nurse.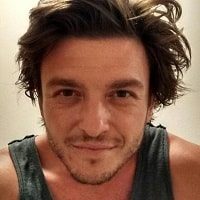 Matt Zbrog
Writer
Matt Zbrog is a writer and researcher from Southern California, and he believes a strong society demands a stronger healthcare system. Since early 2018, he's written extensively about emerging topics in healthcare administration, healthcare research, and healthcare education. Drawing upon interviews with hospital CEOs, nurse practitioners, nursing professors, and advocacy groups, his writing and research are focused on learning from those who know the subject best.