Day in the Life of a Cardiology NP – Two Experts Share Their Perspectives
"Heart disease is the number one cause of death in the United States. The people who pursue a specialty in cardiology are really focused on what we can do to not only treat heart disease but to prevent it. What can we do to be a healthier America, a healthier global community?"
Dr. Margaret Bowers, Associate Professor and Lead Faculty, Cardiovascular Specialty at Duke University School of Nursing
Cardiac nurse practitioners (NPs) specialize in the treatment of the cardiovascular system. In collaboration with physicians, nurses, and other health professionals, they provide comprehensive care to patients with acute and chronic cardiac conditions. Cardiac NPs can work in private practice, inpatient hospitals, outpatient clinics, academic institutions, and research settings, and they often see a diverse set of patients.
Cardiology may not be the largest specialty practice area for NPs, but it's quickly growing in importance: heart disease is the leading cause of death in the United States, with someone dying every 36 seconds from cardiovascular disease, according to the Centers for Disease Control and Prevention (CDC).
Cardiac NPs are expertly trained to not only treat cardiovascular disease but also to help prevent it, and they're an increasingly valuable part of the healthcare workforce.
February is American Heart Month, a time to focus attention on the importance of cardiovascular health. It's also home to Cardiovascular Professionals Week, which runs from February 13-19, 2022, commemorating the compassionate and critical contributions of cardiovascular professionals. Both occasions are an opportunity to reflect on the recent evolution of the cardiac NP role and take a look at where it's headed next. To learn more, read on.
Meet the Experts
Margaret Bowers, DNP, FNP-BC, FAANP, FAAN
Dr. Midge Bowers is an associate professor and lead faculty for the cardiovascular specialty at Duke University School of Nursing. She holds a secondary appointment in the Department of Medicine as an NP and is a faculty consultant at the School of Medicine.
Dr. Bower's clinical focus is on patients with heart failure, and her scholarly work is focused on a DNP-led model of care for patients with heart failure. As an associate in the American College of Cardiology (ACC) and a certified health simulation educator, she is the only NP on the leadership team of the ACC simulation council.
Dr. Bowers is actively involved in the American Association of Nurse Practitioners (AANP) as a fellow and the chair of the Cardiology Special Practice Group. She also serves as director-at-large on the board of the Gerontological Advanced Practice Nurses Association and is a fellow in the American Academy of Nursing.
Jennifer Walker, MSN, ANP-BC
Jennifer Walker is a cardiac NP specializing in cardiac electrophysiology at the University of North Carolina (UNC). She works in the Department of Cardiology and Electrophysiology and manages patients with atrial fibrillation, pacemakers, defibrillators, complex arrhythmias, and cardiac diseases. Part of her time is dedicated to research; her current grant-funded projects focus on improving the quality of life for patients with AFib through virtual educational support groups and optimizing AFib outcomes through community outreach.
As a nurse educator, Walker serves as a clinical faculty member in the MSN Division at the UNC School of Nursing. Additional notable accomplishments include helping to build the AFib Transitions Clinic program at UNC, which has been shown to significantly reduce hospital admissions. It won the 2021 UNC Quality and Safety Award.
At the national level, Walker has given several presentations on cardiac electrophysiology for the Heart Rhythm Society (HRS), Preventive Cardiovascular Nurses Association (PCNA), and American College of Cardiology (ACC). She also is scheduled to speak at the 2022 American Academy of Nurse Practitioners (AANP) conference.
The Evolving Role of Cardiac NPs
"Heart disease is the number one cause of death in the United States," Dr. Bowers says. "The people who pursue a specialty in cardiology are really focused on what we can do to not only treat heart disease but to prevent it. What can we do to be a healthier America, a healthier global community?"
The number of physicians specializing in cardiology can't address the entirety of the patient population's need for expert cardiac care. But they shouldn't have to, either: a cardiologist may be better equipped to perform certain complex procedures, while a cardiac NP may be better suited to treating certain chronic conditions. Healthcare as a whole is seeing a general shift towards more interdisciplinary and team-based approaches to care, and the same is true in cardiology.
"In a team-based model, if you're the cardiologist and I'm the cardiac NP, then we're partners and we work together to take care of patients," Dr. Bowers says. "It improves access to care, and also provides different lenses through which one can look at patients."
While NPs have worked in cardiology for decades, it's recently become more and more recognized as its own unified and distinct specialty practice area. Cardiac NPs have been involved in significant research breakthroughs and more educational programs in cardiology have been formed specifically for NPs.
In March 2020, the American College of Cardiology (ACC) came out with a list of clinical competencies for advanced practice providers (APPs) who specialize in cardiac medicine, a group that includes NPs. The establishment of universal standards of practice for NPs in cardiology has seen NP curricula shift to match; more programs, more fellowships, and an officially endorsed board certification for cardiology NPs could soon follow.
"I've been in practice for 12 years, and the landscape has changed tremendously," Walker says. "When I started, NPs were considered mid-level providers or physician extenders. Now, we're more and more being recognized as leaders in healthcare and leaders in health research. It's the expectation to include NPs in the cardiac care team and interdisciplinary conferences. We now have an important seat at the table."
Life as a Cardiac Nurse Practitioner
Cardiac NPs can work in a wide variety of settings, and with diverse patient groups. While cardiac NPs specialize in the cardiovascular system as a whole, many also go on to focus on a specific area of practice, such as electrophysiology (EP) or heart failure.
"My typical day is very atypical," Walker says. "I primarily work with heart rhythm disorders and see patients in the outpatient clinical setting. I manage patients with complex cardiac arrhythmias, including atrial fibrillation or ventricular tachycardia. Many also have implanted cardiac devices, such as pacemakers or defibrillators. Also, I see patients in the AFib Transitions Clinic at UNC, which was launched in 2015 to help reduce unnecessary hospitalizations for patients with atrial fibrillation."
At the end of her clinical day, Walker also performs telemedicine visits with some of her patients. The virtual visits began initially as a response to the Covid-19 pandemic, but have continued even after the clinics resumed in-person visits—a growing trend in all of healthcare.
"I work in electrophysiology, and manage acute and long-term treatment plans while improving quality of life for patients with arrhythmias," Walker says. "A large part of my role involves guiding patients through the ups and downs after a recent abnormal rhythm or event. Much of that can be treated with telemedicine. The only drawback is if I need to get a 12-lead EKG to check their heart rhythm or blood work. But with the advances of digital medicine and wearable devices, patients can send me their data after a recent change in symptoms. That's a really interesting aspect of cardiology today, that new advances in technology help patients connect with us."
Cardiac NPs collaborate with a broader care team, which can include attending physicians, device nurses, pharmacists, counselors, and other cardiac NPs. Each part of that care team may be focused on a distinct area of cardiology, but care isn't divided into silos.
"Many of these roles and cardiac conditions overlap," Walker says. "An electrophysiology patient may also have heart failure, and a heart failure patient may also have cardiac arrhythmia, coronary artery disease, or untreated risk factors. As cardiac NPs, we've learned to take care of these patients as a whole. And even though I work primarily in heart rhythms, I often take care of a patient's lipids, blood pressure, or heart failure medicine. It's part of what I find fascinating about being a cardiac NP."
Advice to Aspiring Cardiac NPs
With cardiology programs at the University of North Carolina and Duke University leading the way, more NP-specific cardiology programs are following in their footsteps.
But before even entering a dedicated cardiology program, both Dr. Bowers and Walker recommend gaining some cardiology experience through clinical rotations. That early experience can help aspiring cardiac NPs get a sense of what it's like to be a cardiac NP, and learn what skills are required to flourish as one.
"To become a cardiac NP, you need to have a really good foundation of critical thinking skills," Walker says. "Cardiac patients experience a multitude of symptoms, and these symptoms can either be life-threatening or benign. It requires an NP who is very astute to be able to sort it out. And I think that's one of the reasons why I love what I do: it's always challenging."
Life as a cardiac NP isn't easy, but easy isn't the point. Cardiac NPs need to be constant learners: the technology, the guidelines, and the therapeutic options for cardiovascular disease are all constantly changing. To some that might sound like a lot of extra work, but to cardiac NPs, it's part of the reward.
"One of the most rewarding parts of being a cardiac NP is seeing how therapeutic options and treatments for heart patients can really improve their quality of life, can help them feel better and live longer," Walker says. "A lot of our interventions have the ability to do that rather quickly."
Advocacy Issues for Cardiac NPs
The rapid growth of the cardiac NP role is largely a result of the efforts of cardiac NPs themselves. Today, cardiac NPs are continuing to engage themselves in advocacy that further promotes the profession, raises awareness around cardiovascular issues, progresses healthcare policy, and improves patient health.
To promote the profession and improve access to cardiovascular care, the Increasing Access to Quality Cardiac Rehabilitation Care Act is a critical next step. Supported by the American Association of Nurse Practitioners (AANP), it would authorize cardiac NPs to be able to order and supervise cardiac rehabilitation care themselves, rather than requiring a physician.
"For years, as NPs, we couldn't sign home health orders," Dr. Bowers says. "Thankfully, now we can. But what's lingering in cardiology is our ability to order and supervise cardiac rehab. I'm really hopeful that this act can pass, so we can get our patients what they need."
Another major point of advocacy for cardiac NPs is raising awareness around the importance of cardiovascular health and developing methods for identifying cardiovascular disease early on. This type of advocacy can take many forms: the UNC Department of Electrophysiology promotes AFib awareness in the community by hosting virtual AFib patient education series; nonprofit organizations like the American Heart Association (AHA) hold community events like the annual Heart Walk to place cardiovascular health in the center of the public's consciousness.
"As cardiac NPs, we have to get out there and get into the community," Walker says. "Raising awareness so that people can monitor their health, and recognize problems before they become larger life-changing events, is really important. Many cardiovascular conditions are silent. Patients may not be aware that they have uncontrolled hypertension or atrial fibrillation, and unfortunately first present with a stroke. A lot of what I do in my role is to promote awareness and education to improve those outcomes."
The Future for Cardiac NPs
Cardiac science, treatments, and technology are all rapidly evolving, and so is the cardiac NP role. The future for cardiac NPs sits at the confluence of several ongoing trends: interdisciplinary collaboration, patient-centered care, and adapting to novel technology and research.
"When I started, we were very focused on the cardiac management of patients and the individual problems that they present with," Walker says. "But over the last decade, there's been a huge movement towards interdisciplinary team-based care. What used to be a very independent specialty is now extremely collaborative across multiple other specialties—pulmonary, endocrine, neurology—in order to take care of each patient holistically."
"Instead of working in silos, we need to collaborate to help people live longer and feel better," Dr. Bowers says. "We also need to partner with our patients in shared decision-making. What is it that they want for their health, and what can we do to help?"
Headline-grabbing innovations aren't unusual for cardiology: in July of 2021, a surgical team at Duke University Hospital implanted a new generation artificial heart in a heart failure patient, the first procedure of its kind in North America; in January of 2022, a patient in Maryland received a genetically-modified pig heart.
But many other less-reported advances are occurring every day as the world of cardiac care evolves. And, as it does, cardiac NPs will increasingly be at the center of it.
"We've made huge leaps with digital technology, and it'll be interesting to see where the field goes with that," Walker says. "For the cardiac NP role, the possibilities are endless. We'll continue to be nurse scientists and nurse educators, and we'll continue to be leaders in healthcare organizations and healthcare teams. The future is truly exciting."
Resources for Cardiac NPs
To connect with the broader cardiology community and to listen in on the conversations being had by cardiovascular health professionals, check out some of the resources below.
American Association of Nurse Practitioners (AANP): With over 100,000 members and a wide range of specialty groups (including one for cardiology), AANP is the only national organization for all NPs and provides them with a unified way to network and advocate their issues.
American College of Cardiology (ACC): Cardiovascular care requires a team-based approach, and ACC is a hub for all members of that team, with the mission of transforming cardiovascular care and improving heart health.
American Heart Association (AHA): AHA is a nonprofit organization that funds cardiovascular medical research, educates patients on healthy living, and fosters appropriate cardiac care in an effort to reduce disability and deaths by cardiovascular disease and stroke.
Heart Rhythm Society (HRS): Founded in 1979, HRS is a nonprofit organization that represents medical, allied health, and science professionals from more than 70 countries who specialize in cardiac rhythm disorders.
Preventive Cardiovascular Nurses Association (PCNA): The leading nursing organization dedicated to preventing and managing cardiovascular disease, PCNA has a membership that includes nurse and nurse practitioners. Their Annual Cardiovascular Nursing Symposium will be held virtually on March 24-26, 2022.
American Association of Heart Failure Nurses (AAHFN): AAHFN is a specialty organization dedicated to advancing nursing education, clinical practice, and research to improve outcomes for heart failure patients. Exclusively focused on heart failure, AAHFN's goal is to set the standards for heart failure nursing care.
Heart Failure Society of America (HFSA): An organization of heart failure experts who have an interest in heart function and heart failure, HFSA provides a forum for experts and patients with the aim of reducing the burden of heart failure. Its members include physicians, scientists, nurses, nurse practitioners, pharmacists, and patients; HFSA's immediate past-president, Dr. Nancy Albert, is a nurse.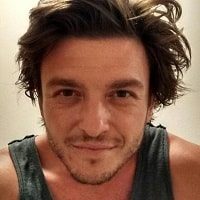 Matt Zbrog
Writer
Matt Zbrog is a writer and researcher from Southern California, and he believes a strong society demands a stronger healthcare system. Since early 2018, he's written extensively about emerging topics in healthcare administration, healthcare research, and healthcare education. Drawing upon interviews with hospital CEOs, nurse practitioners, nursing professors, and advocacy groups, his writing and research are focused on learning from those who know the subject best.