Day in the Life of a Neonatal Nurse Practitioner (NP)
Sponsored
×
For the 2023-2024 academic year, we have 140 NP schools in our database and those that advertise with us are labeled "sponsor". When you click on a sponsoring school or program, or fill out a form to request information from a sponsoring school, we may earn a commission. View our advertising disclosure for more details.
"In all the years that I've been in NNP, I really feel I've made a difference in the lives of many babies and their families, and in their long-term outcomes. That is the most wonderful feeling in the world: to know you made a tremendous difference."
Dr. Bobby Bellflower, Professor and the Director of the DNP Program at the University of Tennessee Health Science Center (UTHSC)
Neonatal nurse practitioners (NNPs) provide care to high-risk infants. They primarily work in neonatal intensive care units (NICUs) but have expanded into several other settings in recent years. NNPs are competent in both primary and acute care, and their scope of practice includes patients from age zero (22 to 23 weeks gestational age) up to two years old. This is a highly collaborative, intensely compassionate, and fast-paced specialty that is as rewarding as it is challenging.
Nurses have been working in neonatal care since the first modern NICU opened at Yale New Haven Hospital in 1960. But the role of the NNP has evolved considerably since then, as have the tools, techniques, and technology that they use in providing neonatal care. Neonatology is a specialty practice area that's growing at a rapid clip: a 2020 workforce survey found that there were over 6,550 certified NNPs in the US, indicating a 20 percent increase over 2016. And there's still a big need for even more NNPs all across the country.
To learn more about the work and life of neonatal nurse practitioners, read on.
Meet the Experts
Bobby Bellflower, DNSc, NNP-BC, FAANP
Dr. Bobby Bellflower is a professor and the director of the doctor of nursing practice (DNP) program at the University of Tennessee Health Science Center (UTHSC) College of Nursing. She is also a neonatal nurse practitioner and practices in the NICU at Regional One Health in Memphis, Tennessee.
Dr. Bellflower's areas of interest include pain in the newborn and evidence-based practice and continuous quality improvement.
Currently, Dr. Bellflower is the chair of the National Association of Neonatal Nurse Practitioners (NANNP), focusing on the support and education of NNPs. She is a fellow in the American Association of Nurse Practitioners (AANP) and has received the Daisy Award from her faculty colleagues. She is on the National Task Force Criteria for Evaluating Nurse Practitioner Programs and the Conference Planning Committee for the National Organization of Nurse Practitioner Faculties. Dr. Bellflower has over 100 national, regional, and local presentations and numerous publications.
Tosha Harris, DNP, APRN, NNP-BC
Dr. Tosha Harris is a neonatal nurse practitioner whose current clinical practice occurs in level IV NICUs throughout the country. She earned her BSN from the University of Louisiana Monroe, her MSN from Northwestern State University, and her DNP from the University of Tennessee Health Science Center (UTHSC).
Since being selected for the second cohort of the National Association of Neonatal Nurses (NANN)/Synova Associates Emerging Leader Fellowship in 2018, Dr. Harris has presented at NANN annual conferences as both a podium and poster presenter, been a conference symposium planning committee member, served as volunteer faculty for the UTHSC College of Nursing, and performed as a manuscript reviewer for Advances of Neonatal Care. In addition, she is currently serving as editor of the NANN E-News bi-monthly newsletter and serves on the National Association of Neonatal Nurse Practitioners Council.
The Evolution of the Neonatal NP Role
The late 1970s and early 1980s saw a dramatic increase in the population of preterm babies within NICUs. The reason for that increase was the rapid development of technology that could save the lives of babies at a much lower gestational age, the longer the baby would need to stay in the NICU.
But there weren't enough physicians to handle the resultant spike in the need for neonatal services, so NICUs turned to nurses for help.
"Initially, NICUs started asking their best and brightest nurses to learn specific NICU procedures, and they did," Dr. Bellflower says. "But it soon became evident that these nurses could do so much more."
The need for more highly competent neonatal nurses dovetailed with the rise of the nurse practitioner role. As early as 1975, the American Nurses Association (ANA) had laid out program standards for neonatal nurse practitioners (NNPs), leading to a proliferation of hospital-based certificate programs to train nurses as NNPs.
But the issuance of certificates belied the amount of work and training that these neonatal nurses did; universities soon stepped in to offer master's degrees instead.
The further maturation of the NNP role, along with its elevation in education and clinical responsibility, has continued into the 21st century. Today, the National Organization of Nurse Practitioner Faculties has recommended that all nurse practitioners that enter into practice by 2025 have a doctor of nursing practice (DNP) degree. And there's continued proliferation of fellowships and residencies for specialties like neonatal care.
"The role of the NNP has expanded," Dr. Bellflower says. "Now the NNP is expected to do much more than just bedside care. We can teach anyone to do a procedure, but an NNP knows why a specific procedure needs to be done, and when it needs to be done. They have superior clinical reasoning, and that's part of what makes them so valuable. Today's NNPs can diagnose, manage, treat, and follow up with a patient, and they're often the team lead for that patient, too."
A Typical Day for a Neonatal NP
"A day in the life of a neonatal NP can be unpredictable," Dr. Harris says. "The neonatal NP must be able to quickly triage situations, change focus, prioritize care, and delegate when needed."
Dr. Harris knew before she completed nursing school that she wanted to be a neonatal NP. After graduation, she started work in a NICU and was introduced to the role of the neonatal NP. After ten years of working with NNPs, she went back to school to get her MSN, and eventually her DNP. She now works as an NNP.
"The level of autonomy and collaboration with other neonatal care providers has been professionally rewarding," Dr. Harris says.
A typical clinical day for Dr. Harris begins with receiving updates from the overnight on-call team. She'll review electronic medical record (EMR) data, including vital statistics, laboratory and radiologic study results, and previous notes from other clinicians. Dr. Harris's day then proceeds with multidisciplinary rounds, visiting each patient at the bedside.
"Rounding allows us to learn more about the patient, and serves as an educational opportunity to review physiological principles to help understand the patient's pathophysiological processes," Dr. Harris says. "Our patients' diversity of illnesses and complications challenges us to maintain a high level of neonatal-specific clinical knowledge."
Dr. Harris isn't alone on those rounds: other members of the care team are there, too. And while Dr. Harris will assess the patients, she'll also receive feedback from the bedside nurses and from the patients' parents, then developing a treatment plan in conjunction with an attending physician and other members of medical staff and support services.
"Neonatal NPs are part of an extended care team of providers," Dr. Harris says. "We collaborate with physicians and other NPs from various specialties, staff nurses, respiratory therapists, pharmacists, nutritionists, rehabilitative therapy, child life, social work, and case management to provide comprehensive care."
"We are making great efforts to have interprofessional education, including medical students, DNP students, and doctoral students of all levels," Dr. Bellflower says. "If we educate them together, then, when they graduate, they will work together. They will realize the importance of each member on the team."
After her rounds are complete, Dr. Harris will enter her orders, contact consults, write notes, and update her patients' problem lists. She'll also contact any parents who could not be present during the rounds, so she can update them on their infant's condition and treatment plan. Both Dr. Harris and Dr. Bellflower identify communication with patients' family members as one of the most important aspects of the NNP role.
"Our patients are often born to medically, mentally, and socially high-risk mothers," Dr. Harris says. "As neonatal NPs, we are trained to treat the patient and provide family-centered care. Building relationships with families based on respect, sharing information, encouragement, support, and collaboration lays the groundwork for providing care that leads to better health outcomes, improved family experience satisfaction, better clinician and staff satisfaction, and wiser use of limited resources."
"Especially in academic centers, where there are a lot of residents and fellows who rotate every two weeks or every month, it's the NNP that provides continuity of care," Dr. Bellflower says. "The families get to know the NNP, and the NNP gets to know the families very well."
Key Skills for Neonatal NPs
Neonatal NPs have sharp clinical reasoning and competence in both primary and acute care. They need to have an understanding of a wide range of medical specialties, and they need to be flexible, too. In a NICU, conditions can change quickly and without warning. As Dr. Harris explains, a high-risk mother can emergently deliver, or an infant may need to be transported to a different facility with a higher level of care.
"Critical thinking skills are imperative to being an effective and safe clinician," Dr. Harris says. "Neonatal NPs must quickly assess an infant's condition, use reasoning to solve the problem, implement the intervention, and evaluate the outcomes using an evidence-based clinical knowledge framework."
The ability to effectively collaborate is critical for NNPs. Oftentimes, infants in the NICU will have unusual diagnoses and unusual genetic disorders. NNPs have to be able to recognize those conditions and seamlessly consult with the proper specialists. But collaboration and communication are critical even in more normal situations, too.
"An NNP has to be caring and they have to be able to communicate well," Dr. Bellflower says. "You have to communicate with families, with physicians, with specialists in other fields, and with non-medical staff. And you need to treat them all with the same level of dignity and respect. No one person on that team is more important than any other. When I'm making site visits for NNP students, I tell them early on, one of the things I'm going to ask you when I come see you in the clinical area is the name of the housekeeper that's there that day. And if you don't know, there will be consequences."
An NNP needs deep reservoirs of empathy. They also need a strong sense of personal resilience: despite everyone's best efforts, not every patient will leave the hospital with their family. Dr. Harris highlights the challenge of balancing the need to be present and provide support to grieving families while simultaneously working through one's own feelings of grief.
"As a neonatal NP, I meet parents on one of the worst days of their lives," Dr. Harris says. "Admission to the NICU is a traumatic life event that can have lasting adverse effects on the infant and family's quality of life: their mental, physical, social, emotional, or spiritual well-being. The most rewarding part of being a neonatal NP is witnessing the survival of the preterm or critically ill infant and seeing the evolution of a thriving family unit. It is rewarding to know that the care and support of the healthcare team can decrease parental stress, boost confidence levels, promote infant-parent bonding, and improve the family's overall quality of life."
"In all the years that I've been in NNP, I really feel I've made a difference in the lives of many babies, their families, and in their long-term outcomes," Dr. Bellflower says. "That is the most wonderful feeling in the world: to know you made a tremendous difference."
The Future for Neonatal NPs
The NICU has always been a high-tech place, and the tech is continuing to advance to this day. Currently, cutting-edge research is exploring ways of reducing bronchopulmonary dysplasia (BPD) in preterm infants, which has a significant morbidity rate. BPD can lead to extended hospital stays, chronic respiratory problems, cardiovascular dysfunction, and neurodevelopmental delays.
"Nebulized or aerosolized surfactant administration has become a hot topic in neonatal research," Dr. Harris says. "This route of administration aims to deliver surfactant to the neonate who is experiencing or at risk for respiratory distress syndrome, and avoid endotracheal intubation, ventilator-induced lung injury, and bronchopulmonary dysplasia (BPD). Reducing BPD rates can positively affect the preterm infant's quality of life."
A majority of neonatal research has been focused on the heart, lungs, and brain of a preterm infant. But recently there's been a recognition of the need for more research into the kidneys. In the past decade, there's been a noticeable increase in chronic kidney disease in the US, which correlates with more extremely preterm babies surviving: premature babies are born with less than the normal complement of nephron—a functioning unit of the kidney. NNPs like Dr. Bellflower are advocating for continued blood pressure screenings by primary care partners after patients leave the NICU.
"We can't keep chronic kidney disease from occurring, but we can make a patient's life more normal for a long period of time," Dr. Bellflower says. "There are medications we can start them on. We can put them on a low salt diet, things like that. And that's one reason why it's so important to have NNPs practicing in primary care environments because they understand and know that that happens. And they can catch chronic kidney disease in its early stage."
NNPs will continue to adopt innovative technology and new best practices that improve the lives of their patients and their patients' families. They'll lead the charge in correcting pervasive health disparities so that care can be more accessible, equitable, and progessive. And as they do, the role and responsibilities of the NNP will continue to evolve.
"I'm so excited about our future," Dr. Bellflower says. "NNPs will have even more responsibility than what they do now. If you are a bedside nurse, especially in the NICU, and you want to further your education, seriously consider being an NNP. It is the best of both worlds."
Further Resources for Neonatal NPs
To connect with the wider community and learn more about the work, research, and advocacy of neonatal NPs, check out some of the resources below.
Advances in Neonatal Care (ANC): The peer-reviewed journal of NANN, ANC publishes original research and clinical practice articles that help neonatal nurses enhance their daily practice.
American Association of Nurse Practitioners (AANP): With over 118,000 members, AANP is the largest organization for nurse practitioners, and they play a crucial role in advocating for NPs and their patients across the nation. You can find information on their neonatal specialty practice group (SPG) here.
National Association of Neonatal Nurses (NANN): An inclusive and diverse community of neonatal nurses at all stages of their careers, NANN stands behind all neonatal nurses, supporting and tending to their educational and professional needs.
National Association of Neonatal Nurse Practitioners (NANNP): Established in 2007, NANNP represents the unified voice of neonatal nurse practitioners and neonatal clinical nurse specialists.
NANN Bi-Monthly e-News Newsletter: Edited by Dr. Tosha Harris, NANN's bi-monthly newsletter includes research updates, nursing news, product spotlights, and a special section dedicated specifically to neonatal NPs.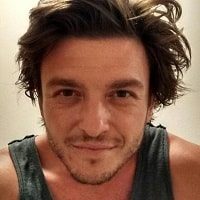 Matt Zbrog
Writer
Matt Zbrog is a writer and researcher from Southern California, and he believes nurse practitioners (NP) are an indispensable component of America's current and future healthcare workforce. Since 2018, he's written extensively about the work and advocacy of NPs, with a particular focus on the rapid growth of specialization programs, residencies, fellowships, and professional organizations. As part of an ongoing series on state practice authority, he's worked with NP leaders, educators, and advocates from across the country to elevate policy discussions that empower NPs. His articles have featured interviews with the leadership of the American Association of Nurse Practitioners (AANP), the National Association of Pediatric Nurse Practitioners (NAPNAP), and many other professional nursing associations.