Day in the Life of a Nephrology Nurse Practitioner
"The future is very bright. We are truly an asset to, and an integral part of, the evolution of nephrology. There has been and continues to be a shortage of nephrologists. We are not only here to help fill the gap, but here to fill it with exemplary, quality, patient-focused care."
Molly Lillis Cahill, MSN, Adult Nurse Practitioner and Certified Nephrology Nurse
Nephrology nurse practitioners specialize in issues related to the kidneys. A recognized specialty for over 45 years, nephrology is a mature and wide-ranging practice area that includes disease prevention, diagnostic assessment, disease management, patient advocacy, and much more. The care is often complex, with patients presenting with numerous comorbid conditions, and the holistic approach of a specialized NP is well-suited to the role.
According to the Centers for Disease Control and Prevention (CDC), 37 million adults in the US have chronic kidney disease (CKD), and as many as 90 percent of those with CKD don't know they have it. Nephrology NPs are critical in preventing, diagnosing, managing, and treating kidney issues. They're also powerful advocates for their patients and the field of nephrology. This is a deeply personal specialty where NPs can utilize the full breadth of their training and establish themselves as leaders.
March is Kidney Month. It's a time to raise awareness around kidney health, and also an opportunity to recognize the increasingly important role that nephrology NPs play in keeping the nation healthy. To learn more about the work of nephrology NPs, read on.
Meet the Experts
Leah Foster Smith, MSN, APRN, FNP-BC, CNN-NP, FNKF
Leah Foster Smith is the director of advanced practitioners at a large nephrology practice in North Carolina. She oversees the country's largest group of advanced practice providers (APPs) and practices as a board-certified nephrology NP. She earned her BSN and MSN from the University of North Carolina at Charlotte.
Smith is president-elect of the American Nephrology Nurses Association (ANNA), the Greater Charlotte Chapter. She also serves on the ANNA National Program Committee and the Health Policy Workgroup. Smith speaks at many local and national nephrology conferences, including those hosted by ANNA, the National Kidney Foundation (NKF), and the Renal Physician Association (RPA). She is on the Council of Advanced Practitioners for the NKF and the Clinical Practice Committee for the RPA.
Molly Lillis Cahill, MSN, APRN, BC, CNN, NP-C, FNKF
Molly Lillis Cahill is an adult nurse practitioner and certified nephrology nurse. She earned her MSN from the University of Missouri-Kansas City. After completing her nursing degree, she has remained passionate and involved in nephrology nursing and has served as a preceptor for many BSN and NP students.
Cahill is a member of the American Nephrology Nurses Association (ANNA), the American Nurses Association (ANA), the American Academy of Nurse Practitioners (AANP), the American College of Nurse Practitioners (ACNP), the National Kidney Foundation Heritage Club (NKF HC), and the NKF Council for Nephrology Nurses. Cahill won the Nephrology Nursing Journal's Education Writing Award for an article she co-authored in 2021.
The Evolution of the Nephrology NP Role
In 1973, the federal government funded treatment for end-stage kidney disease (ESKD) by dialysis or transplantation through the Social Security program. This made ESKD the only disease-caused disability and made treatment much more accessible to the public. It also helped grow the number of nephrology nurses, and broaden their scope of practice.
"In the beginning, there were very few NPs in nephrology," Smith says. "You couldn't find a mentor. Now we're revamping the entire landscape of nephrology. We're able to show practices and nephrologists all we can bring to the table, both financially and through quality of care. We've been allowed to evolve."
Nephrology NPs became an integral part of the health system when, in the early 2000s, the rules around coverage for dialysis changed to allow NPs and other advanced practice providers (APPs), such as physician assistants (PAs), to make those care visits. According to the National Kidney Foundation (NKF), 554,000 people receive dialysis to replace kidney function.
"My first ten years, I was the only NP in our practice," Cahill says. "But as the older doctors retired, the younger doctors realized that they couldn't do it all on their own. They also saw what NPs did and what they could do. Ultimately, they hired seven more NPs. Now they want to know more we can do, and I applaud them in their vision of wanting to expand further."
The number of individuals with end-stage kidney disease (ESKD) increased over 40 percent between 2009 and 2019, while a shortage of nephrologist physicians has seen the role of the nephrology NP come into sharper focus. Nephrology teams are identifying more and more areas where the nephrology NP can fill the gap and work in a team environment with other health professionals.
"The role has evolved and grown, and there are many specialty areas of practice within nephrology," Cahill says. "Healthcare as a whole is seeing a shift towards more interdisciplinary and team-based approaches to care for collaborative care."
A Typical Day for a Nephrology NP
Nephrology NPs can work in all areas of nephrology practice. In collaboration with physicians, nurses, and other health professionals, they will provide comprehensive care to patients with acute and chronic kidney conditions, and they can do so in a variety of settings. Nephrology NPs can work in private practice, inpatient hospitals, outpatient clinics, academic institutions, and research settings, and they often see a diverse set of patients. Patients with kidney issues that take them to nephrology clinics are generally patients for life, and nephrology NPs often develop strong relationships with those they serve.
"This is an extremely personal specialty," Smith says. "Kidney disease impacts every area of a patient's life. It is medical. It is emotional. It is spiritual. It is financial. Most of these patients are with us for a very long time, and we have the unique responsibility, and the privilege, of taking care of them."
"As a nephrology NP, you can't walk into one of our clinics with a chip on your shoulder," Cahill says. "Every patient has a worse story than what happened to you that day. You have to have a good attitude and know how to handle whatever is thrown at you."
In such a broad range of settings, there is a wide variety of "typical days" that a nephrology NP might have. Those days can range from rounding in the chronic hemodialysis setting, managing a group of incenter dialysis patients to performing inpatient management of acute kidney injury and coordination of care to working in an outpatient private setting—and sometimes a mixture of all those areas within a day.
"We set our nephrology NP days by determining what 'a good and appropriate working day' would look like," Smith says. "That may be covering one dialysis unit, one full day in an office clinic, one full day at the hospital, one day in a transplant clinic, or one day in home therapies. With smaller dialysis units with less than 15 chairs per unit, we will combine that work with an afternoon in an office clinic."
Many nursing programs only cover nephrology in a high-level overview, and aspiring nephrology NPs will benefit from seeking out courses specifically designed for them. Nephrology NPs need to have a robust understanding of kidney anatomy and physiology, fluid and electrolyte balance, transplantation and immunosuppression, the stages of CKD, the modality options for KRT, dialysis, anemia management, mineral bone disease, and vascular access options.
Mentorship and networking are also important, with nephrology conferences providing the opportunity to learn from peers and veterans in the field, and to become leaders themselves.
"As an NP in nephrology, whether you have a title or not, you're a leader every day," Smith says. "When you walk into a hospital or dialysis unit, you might not even have someone from your practice with you. So you're representing that practice on a day-to-day basis. In most settings, you're doing three of the four rounds of dialysis. Other staff members come to you for insight, for direction. You're seen as the senior provider of care, and you are leading that area."
The Future for Nephrology NPs
Nephrology is evolving in exciting ways, with new research and treatments changing the landscape of what's possible. SGLT2 inhibitors have proven effective at slowing disease progression, reducing the chance of heart failure, and lowering the risk of kidney failure and death in people with kidney disease. Hypoxia-inducible factor (HIF) stabilizers provide a new pathway for renal anemia management. Immunosuppressive drugs can help treat previously untreatable IgA nephropathy. The impossible is becoming possible, and nephrology research is moving toward the cutting edge.
"We are now entering into a world where the delay of CKD progression is real and obtainable," Smith says. "We're seeing work continue on artificial and wearable kidney devices as well."
Nephrology as a field was also an early adopter of telemedicine. Today, it's possible to conduct non-dialysis nephrology consultations that are led entirely by specialized APPs in virtual formats. This is crucial for increasing access to care in underserved areas, where specialized medicine is largely unavailable.
"Tele-nephrology has become so important for our practice," Cahill says. "A patient can go into a hospital clinic with a nurse in a rural area, and a nephrology NP will see the patient remotely. We've had patients get a lot of their testing, labs, and radiology procedures done in advance, so we can go over the results and talk about what needs to happen next. Most people got acquainted with telemedicine in 2020, but we've been doing it for more than ten years."
The evolution of nephrology should be echoed in the continued evolution of the nephrology NP role. More nephrology NPs will seek out professional certification, and more states will adopt full practice authority models that allow those NPs to practice to the full extent of their training. More nephrology-focused educational options and fellowship opportunities should proliferate as a result, allowing more NPs to join this specialty practice area and make important contributions to the field.
"The future is very bright," Cahill says. "We are truly an asset to, and an integral part of, the evolution of nephrology. There has been and continues to be a shortage of nephrologists. We are not only here to help fill the gap, but here to fill it with exemplary, quality, patient-focused care."
Resources for Nephrology NPs
To learn more about the work, research, and advocacy of nephrology NPs, check out the resources below.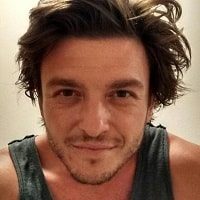 Matt Zbrog
Writer
Matt Zbrog is a writer and researcher from Southern California, and he believes a strong society demands a stronger healthcare system. Since early 2018, he's written extensively about emerging topics in healthcare administration, healthcare research, and healthcare education. Drawing upon interviews with hospital CEOs, nurse practitioners, nursing professors, and advocacy groups, his writing and research are focused on learning from those who know the subject best.