Day in the Life of a Psychiatric Nurse Practitioner (NP)
"I see the psychiatric-mental health NP role continuing to expand in numbers and in the breadth of services that we provide. We're only limited by the limitations in our minds, as far as the type of practice settings we can be in."
Dr. Barbara Peterson Clinical Associate Professor, University of Minnesota School of Nursing
In March 2022, the Biden Administration announced its strategy to address the nation's mental health crisis. It is, indeed, a crisis: two out of five American adults report anxiety or depression; People of Color are disproportionately undertreated when it comes to mental health care; and there is a severe shortage of capable behavioral and mental health care providers. Psychiatric mental-health nurse practitioners (PMHNPs), sometimes referred to as psych NPs, could be part of the solution.
Psych NPs are trained to provide a wide range of mental health services in various settings. They assess and diagnose patients, prescribe medications, and collaborate with other medical and non-medical professionals in providing care. Throughout, they apply the holistic approach that's characteristic of all NPs and which is particularly valuable in psychiatry and mental health. As the nation looks for more expertly trained mental health professionals to tackle the mental health crisis, psych NPs are ready to step in.
Nurses have always cared for the mental health of their patients, but our understanding of mental health has evolved significantly since the late 18th century, when mental illness was considered a symptom of supernatural possession, and evolved further since World War II, when discussing one's mental health was still largely taboo.
Today's psych NPs are leading the charge for continued evolution—for a more accessible, equitable, and progressive approach to mental health. To learn more about the work, life, and advocacy of psych NPs, read on.
Meet the Experts
Barbara L. Peterson, PhD, RN, CNS-BC, FNAP
Dr. Barbara Peterson is a clinical associate professor with the University of Minnesota School of Nursing, the specialty coordinator of the psychiatric-mental health doctor of nursing practice (PMHDNP) program, and the director of inclusivity, diversity, and equity for the School of Nursing. Her research focuses on mental health in children and adolescents, the effects of trauma and nightmares, and mental health of immigrant and refugee families.
In her 23-year career as a child and adolescent psychiatric mental health clinical nurse specialist, Dr. Peterson has practiced in multiple psychiatric care settings, mostly serving at-risk, highly vulnerable children and families. While serving as co-investigator on two Health Resources Administration (HRSA) Advance Nursing Education grants, she developed a curriculum for interprofessional education that focuses on underserved urban and rural populations.
Dr. Peterson continues to serve the profession of psychiatric mental health nursing through leadership roles in the International Society of Psychiatric-Mental Health Nurses (ISPN), the American Psychiatric Nurses Association (APNA), and the Global Alliance for Behavioral Health and Social Justice.
Elena Geiger-Simpson, DNP, PMHNP-BC, APRN
Dr. Elena Geiger-Simpson is a board-certified psychiatric mental health nurse practitioner (PMHNP-BC) and clinical assistant professor with the University of Minnesota School of Nursing. She earned her DNP from the University of Minnesota. Prior to joining the faculty at the University of Minnesota, Dr. Geiger-Simpson served as a clinical instructor in psychiatric-mental health for the BSN students at Minnesota State University, Mankato.
In her role at the University of Minnesota, Dr. Geiger-Simpson mentors, advises, and precepts DNP students. She also holds a certificate in integrative therapies and healing practices. Notably, she has presented on a wide variety of topics related to psychiatry and mental health at nursing symposiums and conferences. In 2021, she was nominated for a DAISY Exceptional Mentor Award.
The Evolution of the Psychiatric NP Role
"Over the years, psychiatric-mental health NPs have come to be recognized as a really important part of healthcare," Dr. Peterson says. "As a result, the psych NP role has expanded, and the opportunities for psych NPs to practice have expanded, too."
Psych NPs used to work almost exclusively in outpatient clinical settings. But today they work in hospitals, inpatient psych wards, and consult liaison roles. They also work in more integrated settings, providing short-term specialty and primary care. And psych NPs are starting to incorporate integrative practices, too: non-pharmacologic alternative therapies such as meditation, aromatherapy, and reiki healing.
"Psychiatric nursing has recognized that medicine can help you get better, but it's the work you do with self-care in the community that keeps you well, psychologically," Dr. Peterson says.
Access to mental health care is an increasingly important issue in America. In states like Minnesota that grant their NPs full practice authority and full prescriptive authority, psych NPs can own and operate independent practices in underserved areas, thereby making a sizable impact on improving access to mental health services. And it's not just access alone that they provide, but access to a psych NP's holistic approach to care—an approach that aligns elegantly with the field of psychiatry.
"Our nursing philosophy and framework is truly holistic," Dr. Geiger-Simpson says. "It looks at all of the aspects of patient care, not just the person who is sitting in front of us but also their context: where they live, what their community is like, and what their basic needs are. Being able to get to know a patient in the context of their life and see them as a human and treat them as a human is so important."
Key Skills for Psychiatric NPs
The day-to-day experiences of a psych NP will be shaped not only by where they work but also by whom they treat and whom they work with. Both Dr. Peterson and Dr. Geiger-Simpson identify interprofessional collaboration as a critical skill for psych NPs: just as a patient shouldn't be viewed in isolation, they shouldn't be treated in isolation, either.
"Team-based care is a lot of what I do," Dr. Geiger-Simpson says. "I've always worked on interprofessional teams. Even when I was working as a nurse, I worked on a team of social workers, therapists, and non-clinical staff. It's something that I value as part of the work that I do, and I think it impacts patient care in a positive way. Having a broad perspective from different disciplines when discussing cases is helpful."
Another key skill for psych NPs is self-reflection, or what's sometimes called reflective practice. This involves a psych NP systematically reflecting upon recent experiences, both personal and professional, and examining their reactions and responses to those experiences from different angles. By writing about, talking through, and processing those experiences, the psych NP is able to gain the skill to see beyond initial responses that may be biased by certain longstanding values and assumptions. Self-reflection is beneficial to a psych NP's own mental health, but also for their ability to care for patients.
"The psych NP role is unique," Dr. Peterson says. "We're not taking blood. We're not auscultating. We're not palpating. We're not doing all that physical stuff. We use our whole person as a tool for healing the patient. So it's important to know yourself, to have a capacity to be uncompromisingly accepting of people, wherever they're at, and to be able to put your own values aside to help patients discover their own truths."
"Reflective practitioners really get to know their own values and beliefs and assumptions, and continually analyze them in interactions with patients," Dr. Geiger-Simpson says. "We can't be black and white in our thinking because psychiatry is gray."
Advocacy Issues for Psychiatric NPs
A major advocacy issue for psych NPs is the battle for full practice authority, meaning the ability of an NP to perform the services they have been trained to provide. Unfortunately, anachronistic laws undercut a psych NP's ability to provide care in many states. These laws can take the form of supervisory agreements that prevent a psych NP from operating their own practice in an underserved area, or from freely prescribing necessary medications and treatments to those in need.
"There are still a lot of states that don't allow psych NPs full, independent practice," Dr. Peterson says. "That limits our ability to practice with our full scope of practice. Just as important, that limits access to mental health care."
Access to care is perhaps the largest advocacy issue for psych NPs, the one from which all others spring. A lack of access has meant that people in rural areas have had their mental health needs go unrecognized and unmet for a long time. But a growing adoption of telehealth services, rapidly adopted during the Covid-19 pandemic, is a reason for optimism.
"Telehealth can help provide access to care for people in rural areas, but also in urban areas: people who can't leave their homes, who are afraid to go out, or who can't get transportation," Dr. Peterson says. "But we need to advocate for continued parity in reimbursement for telehealth services."
Another major point of advocacy for psych NPs is reckoning with the psychiatry's non-diverse history, in theory and in practice. Since Freud, it's been dominated by white and Western minds. That singular mindset is harmful in a mentally-focused field like psychiatry, and it's exacerbated further in a place like modern America, where a significant portion of the population isn't white and includes many cultures and heritages that are non-Western in origin.
"Being able to provide culturally appropriate and affirming care, whether that's gender-affirming or racially affirming, is as important of a skill as any other," Dr. Peterson says. "We also need increasing diversity amongst providers, so patients can find providers who look like them and have life experiences like them, too."
The Future for Psychiatric NPs
Covid-induced isolation helped mental health issues come into mainstream focus, and their normalization is a rosy outcome of an otherwise grim situation. But some psych NPs worry that it's led to a slight over-pathologizing of typical human emotions, especially in adolescents. For example, sadness or worry shouldn't be instantly equated with depression and anxiety; those feelings are healthy and even useful reactions to many scenarios.
"Covid helped us normalize mental health issues, which is great," Dr. Geiger-Simpson says. "But we don't want to pathologize every distressing emotion. There is a full spectrum of human emotions, some of which are pleasurable and some of which are difficult."
As the nation comes to terms with the importance of mental health, it will increasingly look to psych NPs to increase access to holistic, individualized mental health care. Psych NPs will continue to expand into hospitals, communities, and rural and underserved areas. And, in the future, because mental health is central to overall health, Dr. Peterson envisions psych NPs in more schools, in more community programs, in more primary care clinics, and even in retirement homes, bringing mental health care to the places it's needed most.
"I see the psych NP role continuing to expand in numbers and in the breadth of services that we provide," Dr. Peterson says. "We're only limited by the limitations in our minds, as far as the type of practice settings we can be in."
"I love what I do," Dr. Geiger-Simpson says. "I love what I do because I feel like it brings me a sense of meaning and purpose and not everybody gets paid for doing the thing that brings them meaning and purpose. I feel like I get to make a difference every day in the work that I do, and that's a gift."
Additional Resources for Psychiatric NPs
To learn more about the education, work, and advocacy of psychiatric NPs and connect with others interested in psychiatric nursing, check out some of the resources below.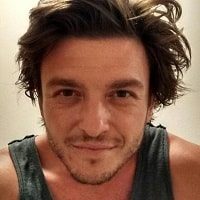 Matt Zbrog
Writer
Matt Zbrog is a writer and researcher from Southern California, and he believes a strong society demands a stronger healthcare system. Since early 2018, he's written extensively about emerging topics in healthcare administration, healthcare research, and healthcare education. Drawing upon interviews with hospital CEOs, nurse practitioners, nursing professors, and advocacy groups, his writing and research are focused on learning from those who know the subject best.