Day in the Life of a Surgical Nurse Practitioner (NP)
"It's really exciting to see more NPs learning about the exciting career that they can have within the surgical realm. We're passionate about this work, and the future, to me, is really about helping more people match to what their passion is."
Dr. Jennifer Rodgers, Vice President of Advanced Practice for the University of Colorado Hospital and University of Colorado School of Medicine
Surgical NPs specialize in one or more aspects of surgical care. Often beginning their career with training as acute care nurse practitioners (ACNPs), their work environment typically exists within a hospital, but they can work anywhere there's an operating room or clinic.
Surgical NPs may specialize in a particular patient population, such as adult or pediatric care, or they can focus on a particular aspect of surgical care. In addition to their clinical duties, surgical NPs will also counsel patients and their families during what can be a difficult time.
Surgical care is an intense, rewarding, and fast-paced specialty practice area for NPs; some new NPs may find the initial transition into surgical care challenging. As a result, many NPs are turning to fellowship programs that facilitate the transition to specialty practice alongside other advanced practice providers (APPs) such as physician assistants or associates (PAs). These programs are forming new and robust pathways for NPs looking to practice in areas like surgical care, and they're also setting standards of interprofessional and multidisciplinary collaboration that are a working prototype for the future of healthcare delivery.
Read on to learn more about the role of the surgical NP, the rise of specialty fellowship programs, and the importance of collaboration between APPs in areas like surgical care.
Meet the NP: Jennifer Rodgers, DNP, ACNP-BC, FAANP
Dr. Jennifer Rodgers is the vice president of advanced practice for the University of Colorado Hospital and the University of Colorado School of Medicine. She has been instrumental in formalizing the advancement opportunities fo advanced practice providers (APPs) and has led the development of a systemwide Surgical APP Post-Graduate Fellowship.
Dr. Rodgers is a voting member of the Medical Board at the University of Colorado. She leads over 700 APPs and nearly 50 APP leads. She oversees and supports APP workforce, recruitment, hiring, development of new APP models of care, strategic and operational oversight, promotion, mentoring, professional advancement, and student placement.
Dr. Rodgers received her DNP from the University of Alabama. She is board certified as an acute care nurse practitioner (ACNP-BC), 21 with years of experience as a pulmonary nurse practitioner, caring for adult patients from critical care to hospice.
She also serves on the National Advanced Practice Advisory Council and is a fellow of the American Association of Nurse Practitioners (FAANP). Dr. Rodgers was awarded the AANP State Award for Clinical Excellence and the University of Colorado Hospital Medical Staff Leadership Award.
The Role of the Surgical NP
A surgical NP is, broadly speaking, an NP who works in surgical care. But that's a wide area of practice, with the continuum of care consisting of several stages: preoperative care, which includes diagnosis and setting of a surgical plan; intraoperative care, which involves the actual surgical procedure; and postoperative care, which includes the recovery from surgery, and can take place in any setting from critical care to acute care, depending on the depth and complexity of the procedure.
"A surgical NP specializes in some aspect of surgical care," Dr. Rodgers says. "They might follow a particular population across that entire surgical continuum, or they might specialize in one part of surgical care and then rely on their NP or PA colleague to do another part of care."
Surgical care can be an intense, high-stakes area of practice. Surgical RNs play an important role, too: they're experts at assessing and implementing patient care. But while a surgical RN's work is largely driven by orders, a surgical NP is generally the one making decisions.
"It can be a very quick and emergent situation," Dr. Rodgers says. "Sometimes you're at the bedside, making decisions. It builds on the foundation you have as an RN: that understanding of patients, of relationships, of connectivity, is still there. But the surgical NP role adds the diagnosis, the treatment, the idea of being the person managing that surgical care. It's a big adjustment."
The nursing foundation is a crucial aspect of surgical care for NPs. Whether preoperative or postoperative, whether complex or relatively simple, surgery is often an anxious time for patients. So, in addition to being expert clinicians, surgical NPs must maintain their ability to see and treat the whole person.
"A good surgical NP connects on a deeply personal level," Dr. Rodgers says. "This is a vulnerable and pivotal time for patients. It's complex and scary. A really good surgical NP will be there for a patient and their family throughout their journey, advocating for them, answering questions, being available and supportive."
The Rise of Fellowships for Surgical NPs
Surgical NPs are typically trained as acute care NPs (ACNPs), rather than family NPs (FNPs). But there is no degree program related specifically to surgical care for NPs. As a result, one of the big challenges for NPs and other APPs moving into surgical care is the rapid immersion one experiences when moving from training to practice.
"I remember my first day in surgical care," says Christan Bartsch, PA-C, director of the APP Surgical Fellowship at UCHealth. "It was a little like drinking water from a fire hose."
Surgical fellowship programs like the one at UCHealth aim to smooth that transition from training to practice, and create clear paths for NPs, PAs, and other APPs who want to specialize in a high-intensity area like surgical care.
The 12-month fellowship includes weekly didactic education and a skills lab, where the APP learns knot-tying, laparoscopic techniques, and other lab skills needed in surgical care. It also includes several rotational experiences, so the fellow can gain experience in areas like acute care surgery, trauma surgery, critical care, surgical oncology, breast surgery, colorectal surgery, and cardiothoracic surgery.
"I've watched our fellowship grow from four APP fellows per year to eight, and we're hoping to see it grow even further next year," Bartsch says. "It gives our APPs a lot of perioperative experience, and the confidence to be autonomous APPs in surgical care following their graduation from the fellowship."
Fellowships are also an important way of fostering collaboration between surgical NPs and other care team members, from resident physicians to RNs, to PAs, to support staff, to everyone in between. Especially in a specialty like surgery, an orchestra of different specialties is required, and to have those specialties work together in a fluid and efficient manner is an essential component of providing quality care.
"We each have our specialty, our area of interest, the place we thrive," Bartsch says. "When we all work together, everyone's receptive to hearing other people's opinions to optimize patient outcomes. It's not a hierarchy; it's a multidisciplinary approach."
"In a teaching hospital like ours, we work really hard to bring our learners together," Dr. Rodgers says. "We have our physician residents on the team, and we have our post-graduate NP and PA fellows, and we bring them together as a collaborative group to learn about each other. If you don't have that intentional focus, you could indirectly create an environment where people are competing against one another, or not working towards the same goal. And if you're new and you haven't had the opportunity to learn how to collaborate well, it could be really hard to find your way as a surgical NP."
The Future for Surgical NPs
The next frontier for surgical care is the reimagining of the healthcare environment. Innovations in how providers connect with patients mean that care is moving outside of the hospital and taking on creative forms. Surgical NPs, with their patient-focused and holistic approach, will be a valuable resource in adapting care to the future healthcare environment in a compassionate, human way.
Surgical NPs will also continue to advocate for patient access, whether that is through new forms of care delivery, or for the wider acceptance of their fellow APPs as critical components of a collaborative medical workforce.
"A main point of advocacy for surgical NPs, PAs, and APPs continues to be improving access to care for patients," Dr. Rodgers says. "If we always come from a place of wanting to serve patients, and then matching our skills and expertise to that, that's the best approach. There's plenty of work for all of us in healthcare."
Both Bartsch and Dr. Rodgers see a bright and growing future for NPs who choose to work in surgical care. The rise of fellowship programs, like the one at UCHealth, is already an important step toward the growth and maturation of the field. Standardization of the credentialing recommendations and accreditation criteria related to postgraduate fellowship programs will help them take the next step.
And, as those standards come into place, and fellowship programs continue to grow in popularity and rigor, NPs and APPs will contribute to more and more academic research, establishing themselves further as an important piece of the multidisciplinary structure in the field of surgical care.
"It's really exciting to see more NPs learning about the exciting career that they can have within the surgical realm," Dr. Rodgers says. "We're passionate about this work, and the future, to me, is really about helping more people match to what their passion is."
Resources for Surgical NPs
To learn more about the work and advocacy of surgical NPs, and to connect with those in the field, check out some of the resources below.
Academy of Medical-Surgical Nurses (AMSN): The only professional association for medical-surgical nurses, AMSN supports nurses throughout their professional careers, from nursing school through certification.
MEDSURG Nursing: A scholarly journal dedicated to advancing evidence-based medical-surgical nursing practice, clinical research, and professional development.
UC Health Advanced Practice Provider (APP) Surgical Fellowship Program: Designed for both physician assistants (PAs) and adult acute care NPs (AG-ACNPs), this fellowship program is ideal for APPs looking to make a smooth transition into a surgery specialization.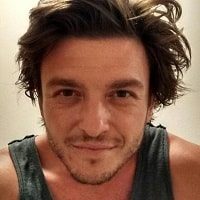 Matt Zbrog
Writer
Matt Zbrog is a writer and researcher from Southern California, and he believes a strong society demands a stronger healthcare system. Since early 2018, he's written extensively about emerging topics in healthcare administration, healthcare research, and healthcare education. Drawing upon interviews with hospital CEOs, nurse practitioners, nursing professors, and advocacy groups, his writing and research are focused on learning from those who know the subject best.